'Fantastic Beasts and the Crimes of Grindelwald' First Look: Everything It Could Mean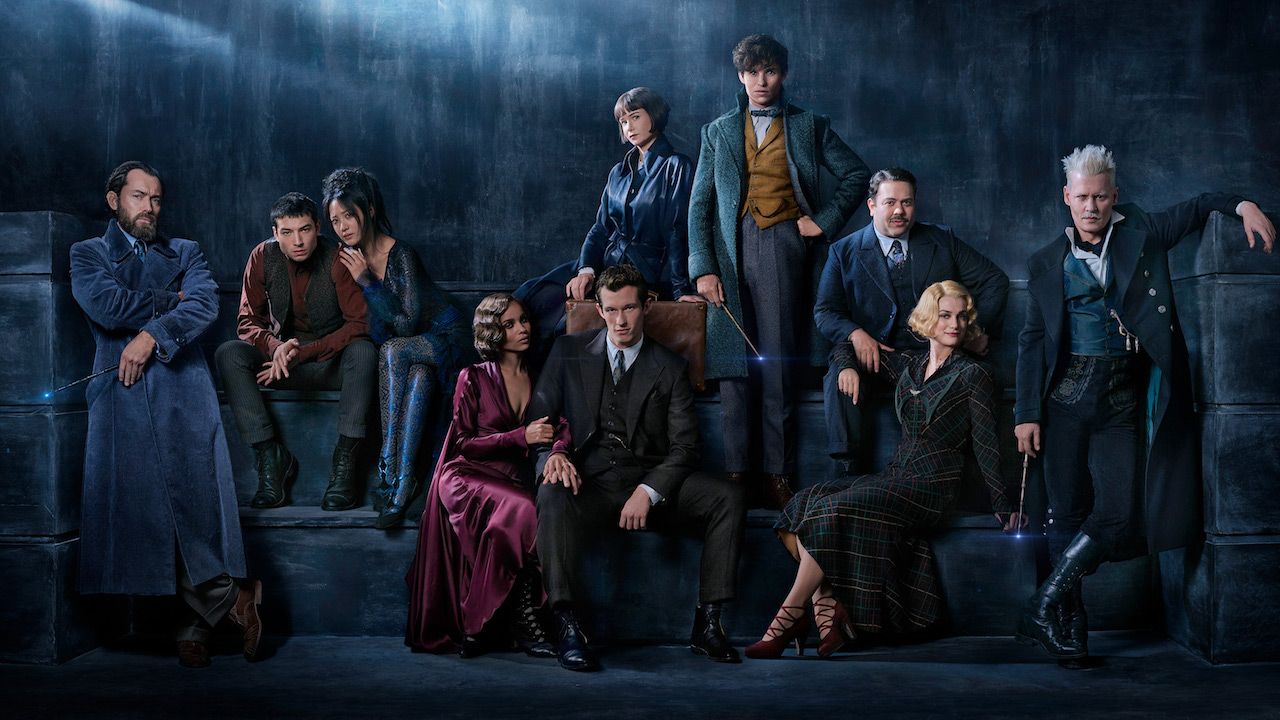 Warner Bros. Pictures may have struggled to get fans excited for Justice League, but the studio will have no such problems with the upcoming Harry Potter spin-off, which finally has a name: Fantastic Beasts: The Crimes of Grindelwald. Potter-heads also now know how long they have to wait for it: November 16, 2018.
But wait, that's not even the best part! Fans got their very first look at all the characters, old and new, in an image/GIF shared by the Fantastic Beasts Twitter.
So, time to dissect. Starting from the left, fans finally get to see Jude Law (Young Pope) as a young Albus Dumbledore. In the year of the first Fantastic Beasts (1926), Dumbledore was a Transfiguration professor at Hogwarts, but not yet the Headmaster everyone knows and loves. His beard is on its way.
Also returning is Ezra Miller as Credence Barebone, proving his disappearance into the Obscurus at the end of Fantastic Beasts wasn't fatal after all.
There's also newcomer Claudia Kim (The Dark Tower) as Maledictus, a never-before-seen character described in a press release as "the carrier of a blood curse that destines her ultimately to transform into a beast."
Next to Kim is Zoë Kravitz (Big Little Lies, Rough Night) as Leta Lestrange, who was only briefly in a photo in the first film. Leta is a member of the extremist pure blood Lestrange family, but whether or not she has any blood relation to Bellatrix is unclear. Warner Bros. revealed that Leta and Newt Scamander used to be close, but things changed when she got engaged to his brother, Theseus Scamander, who is shown on her left. Theseus—a war hero and Ministry of Magic Head Auror—is played by Callum Turner (Victor Frankenstein).
Katherine Waterston, Eddie Redmayne, Dan Fogler and Alison Sudol will return to the roles of Tina Goldstein, Newt Scamander, Jacob Kowalski and Queenie Goldstein respectively. By now, Newt has published the textbook that made him famous, and Tina has her job back as an Auror at the Magical Congress of the United States of America.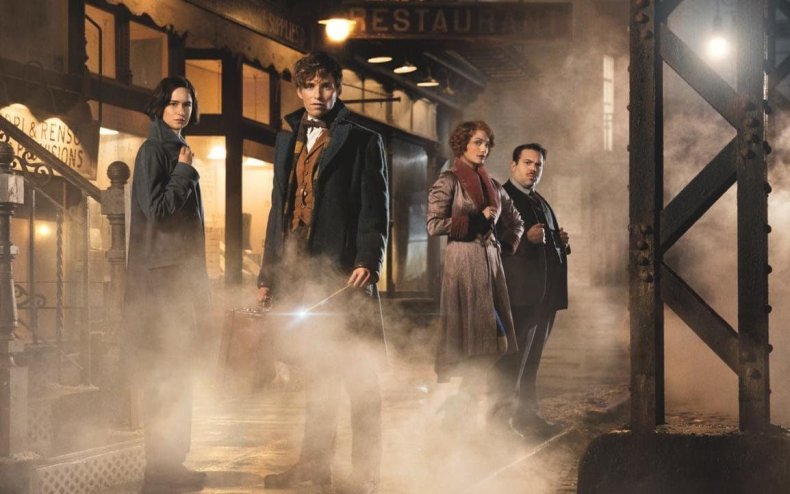 No word on Jessica Williams' mysterious character yet, and sadly no glimpse of actor Brontis Jodorowsky as alchemist Nicholas Flamel, whom Pottermore announced would be joining the cast last month.
But we do get more Johnny Depp. Much to some fans' chagrin, he will return as Gellert Grindelwald, Dumbledore's former friend/lover turned evil. The final showdown between the two powerful wizards in 1945 is expected to be the climax of the fifth and final Fantastic Beasts film, scheduled for a 2024 release. (Yes, let's not forget that there will be five films—all based on an in-universe textbook. Your move, Peter Jackson.)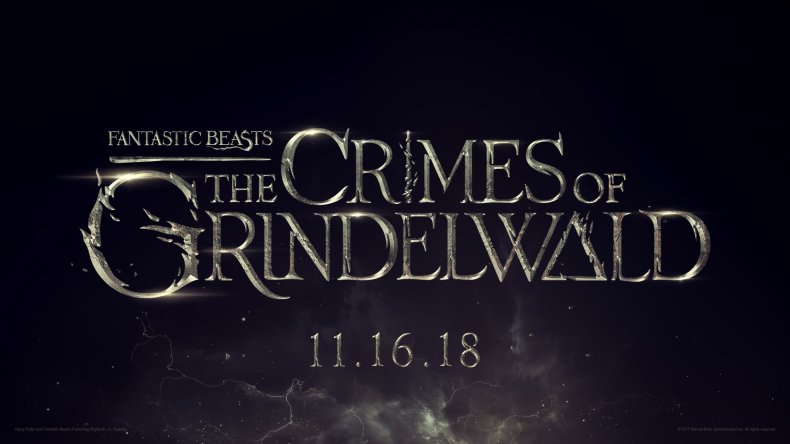 So what does it all mean? When Fantastic Beasts and Where to Find Them ended, Grindelwald had escaped from the Wizard Cops (sorry, Aurors) and is preparing to build up his evil army. Young Dumbledore will enlist his favorite student, Newt, to help fight said army. Tragic and powerful Credence has possibly been turned to the dark side, though he seemed pretty annoyed when Grindelwald betrayed him. How exactly the "fantastic beasts" will enter into the "crimes of Grindelwald" remains to be seen. Perhaps he enlists some Nifflers for his army?
Fantastic Beasts: The Crimes of Grindelwald is directed by David Yates, helmed all the Potter films since Order of the Pheonix and is on track to helm all five Fantastic Beasts films. J.K. Rowling wrote the screenplay and produced, alongside Potter veterans David Heyman, Steve Kloves and Lionel Wigram.