'Fantastic Beasts' Trailer Apparates 'Harry Potter' Fans to a High-Def Hogwarts
The first trailer for the much-anticipated sequel Fantastic Beasts: The Crimes of Grindelwald dropped Tuesday, and Warner Bros. hit Harry Potter fans in the feels right away. The opening moment of the two-minute preview is a beautiful, sweeping wide shot of a very familiar castle: Hogwarts School of Witchcraft and Wizardry.
The last time fans saw their beloved castle on screen was in 2011's Harry Potter and the Deathly Hallows, when it was covered in debris from the aftermath of the war. The Hogwarts that ministry officials Apparate to in this Fantastic Beasts trailer is pristine, so far untouched by either Wizarding War (Crimes of Grindelwald takes place in the 1920s). Not to mention, we're seeing this Hogwarts in the crystal clear high-definition of 2018. Seven years is a long time when it comes to ever-improving movie tech, and the fantastical institution certainly benefits from Hollywood's upgraded rendering abilities.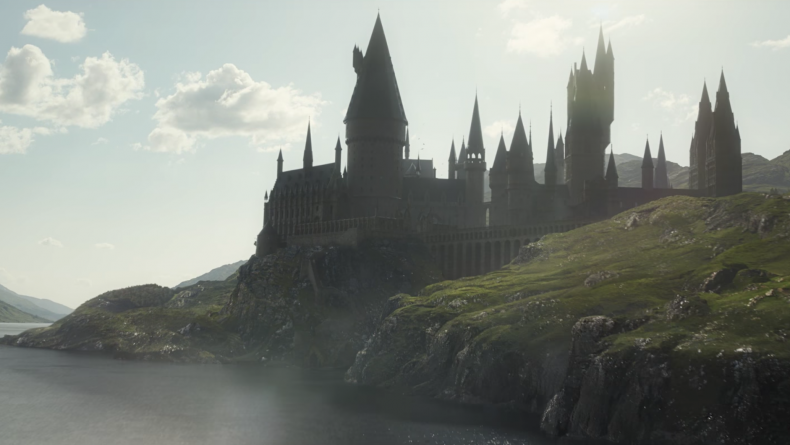 The imagery alone was enough to send fans on Twitter over the edge.
Sadly, the majority of this prequel sequel will not take place at Hogwarts. The officials are only there to interrogate a young Albus Dumbledore (Jude Law) about the whereabouts of Newt Scamander (Eddie Redmayne), who is apparently acting under Dumbledore's orders. Though, as Dumbledore says, "If you'd ever had the pleasure to teach him, you'd know Newt is not a great follower of orders."
Newt is off in Paris tracking down the powerful Dark wizard Gellert Grindelwald (Johnny Depp), who has escaped custody. Newt enlists his friend Jacob Kowalski (Dan Fogler) to join him, and it looks like Katherine Waterston and Alison Sudol come along as well, as sisters Tina and Queenie Goldstein. Ezra Miller, Zoë Kravitz, Callum Turner, Claudia Kim, William Nadylam, Kevin Guthrie, Carmen Ejogo and Poppy Corby-Tuech will all appear as well.
But even with all the Hogwarts excitement, many fans are still protesting the casting of Depp, who was accused of domestic abuse by ex-wife Amber Heard, in the lead antagonist role. Director David Yates and author J.K. Rowling, who wrote the screenplay, stand by the decision to keep him in the film.
"Based on our understanding of the circumstances, the filmmakers and I are not only comfortable sticking with our original casting, but genuinely happy to have Johnny playing a major character in the movies," Rowling said in a statement issued in December.
Fantastic Beasts: The Crimes of Grindelwald hits theaters November 16, 2018.