Fantastic Four Return To Marvel Comics In August
The original Fantastic Four, Reed, Johnny, Ben and Sue, return to Marvel Comics in August. The monthly series will be written by Dan Slott, who recently finished a run on Silver Surfer that won an Eisner Award for Best Single Issue of the Year. Sara Pichelli, best known for illustrating Miles Morales, will draw the series.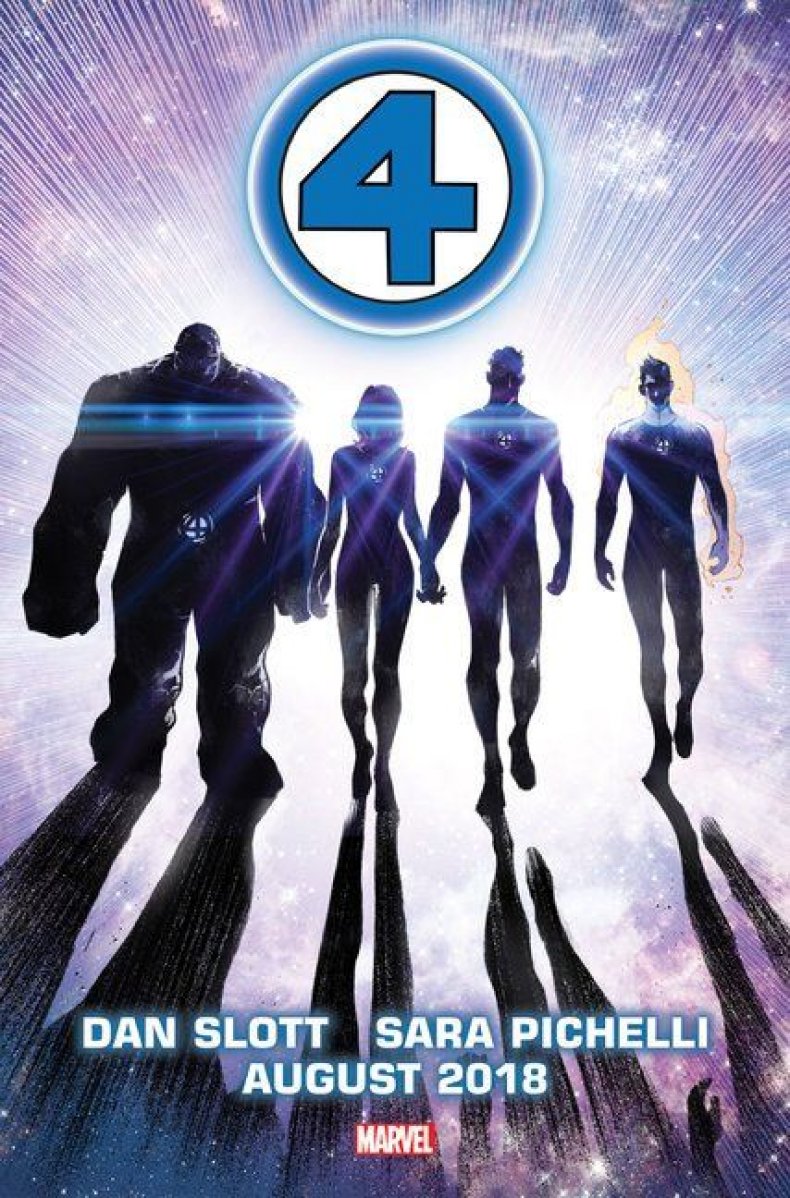 "Dan is the biggest fan of the Fantastic Four," Marvel Comics editor D.B. Cebulski said in the announcement on Twitter. "He has that uncanny ability to have this encyclopedic memory of everything that's ever happened in a Marvel Comics, including Fantastic Four, and respect the past in the stories but also drive the stories forward with new ideas and new ways of thinking we haven't seen before."
Drawing comic book characters is a form of acting, and that's why Cebulski thinks Pichelli is the right artist for the job.
"The body language alone tells the story," Cebulski said. "The Fantastic Four is not an easy team to draw. The big orange rock guy. Reed can move in all kinds of direction. Johnny is on fire. And when Sue, when she's invisible or not, you have to make her presence felt in each panel. Sara can do that like nobody else."
Before the Fantastic Four announcement, Cebulski explained Marvel's four important tenets for this summer (where we'll also see new series like Captain America #1, Black Panther #1 and Captain Marvel #1.) "New series, new creative teams, new beginnings, new directions," he said. And what better way to celebrate than the return of Stan Lee and Jack Kirby's Fantastic Four?
"I can't wait to draw a lot of the characters, but there's one in particular I can't reveal yet," Pichelli told the New York Times. "You will know why they're my favorite when you read the book!"
Marvel's first family has not reunited since Jonathan Hickman separated the team in Secret Wars in 2016. Slott told the New York Times he envisions writing at least 55 issues, which would get the team to No. 700. Are you excited to see Human Torch, Thing, Invisible Woman and Mister Fantastic back together again in August? Let us know in the comments.