Fantasy Football 2018: Best Sleepers, Who to Target By Position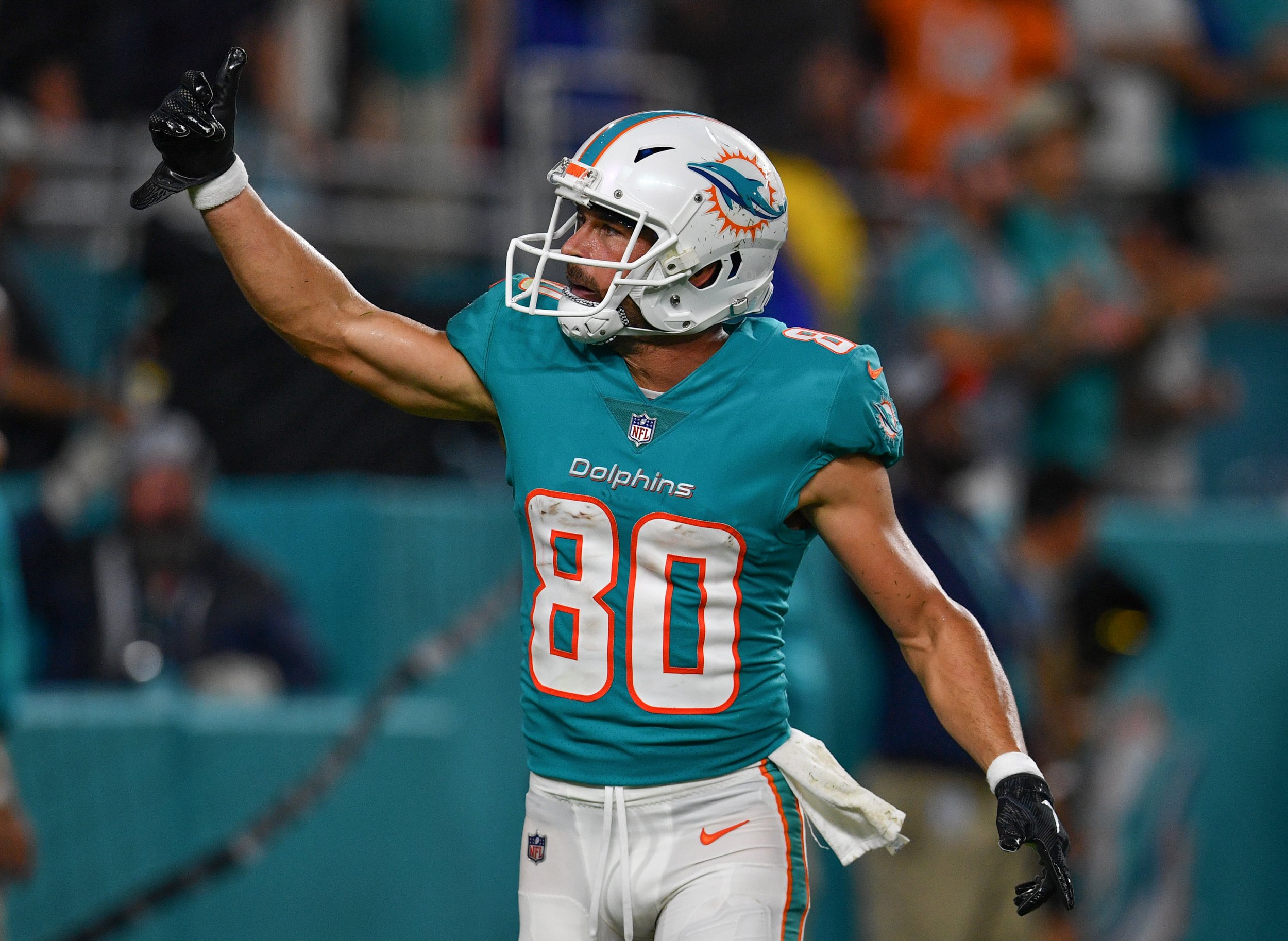 The NFL season is around the corner and that means it's time to finalize fantasy team rosters ahead of kick-off.
While the likes of Tom Brady, Odell Beckham Jr and Aaron Rodgers are the obvious stars to look to if you want an almost guaranteed returns, making the right pick in the late rounds of the draft is somewhat more complicated.
Identifying the right "sleepers" is often the difference between success and failure in fantasy football. Newsweek has picked three for each of the major offensive positions, to help your draft strategy.
Wide receivers
Mike Williams – Los Angeles Chargers
Injuries limited Williams to just 10 appearances in his first NFL season, only one of which was a start. However, having recovered with injury and with a full preseason under his belt, the seventh overall pick of the 2017 draft could become a solid offensive target for the Chargers, who are light of proven offensive options.
Williams is currently ranked 70th among wide-receivers by ESPN but has plenty of potential to climb up the list.
Corey Davis – Tennessee Titans
Another WR whose rookie season was disrupted by injuries, Davis failed to breach the 100 yards receiving threshold per game and is yet to record a touchdown in the NFL. However, having now put his hamstring issues behind him, the fifth overall pick of the 2017 draft could be set for a breakout season.
The Titans have brought in Matt LaFleur from the Rams to revamp their offense and Davis could be Tennessee's main option through the air.
Danny Amendola – Miami Dolphins
The Dolphins have a Jarvis Landry-shaped hole to fill in the position, after trading Landry to the Browns. Amendola might lack the latter's pizzazz but has proved himself to be a solid performer during his NFL career.
Landry recorded 112 receptions last year and while Amendola has never got past the 65-mark since 2015, he could play a major part in replacing Landry. After swapping the Patriots for the Dolphins, the former Texas Tech student will no longer have Tom Brady throwing to him but Ryan Tannehill should be a solid enough option.
Quarterbacks
Mitchell Trubisky – Chicago Bears
The Bears were ranked last in pass attempts per game last season, with Trubisky struggling to impose himself in his rookie season. However, Chicago has overhauled his over-conservative offense, hiring Matt Nagy to replace John Fox as head coach and bolstering their receiving corps with Allen Robinson, Taylor Gabriel, Trey Burton and Anthony Miller.
Ranked as 17th among quarterbacks, Trubisky has all it takes to improve this season.
Patrick Mahomes – Kansas City Chiefs
Mahomes has been one of the most talked about quarterbacks in preseason and for good reason. His only start last season came in Week 17 and he seized his chance, throwing for 284 yards as he completed 22 of 35 passes.
In possession of a cannon of an arm, Mahomes can also count on a roster packed with talent—including offseason arrival Sammy Watkins—in the backfield and receiving corps, making him one to keep an eye on for this season.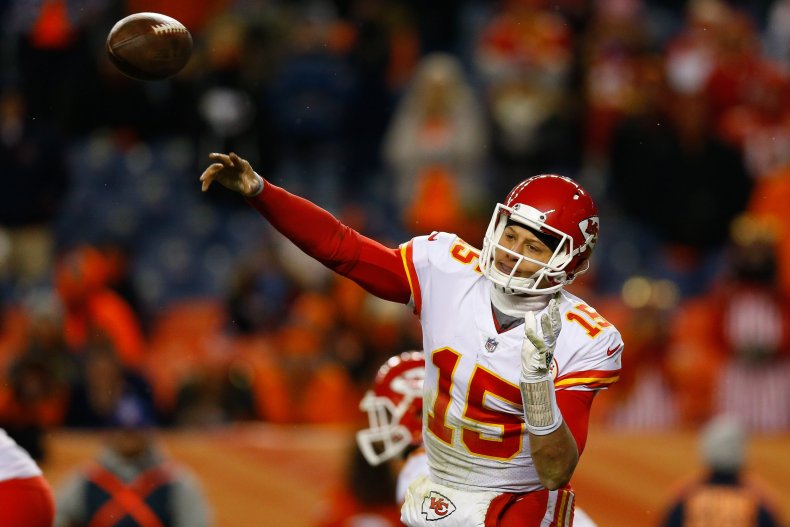 Marcus Mariota – Tennessee Titans
Last season Mariota had more interceptions than passing touchdowns as the Titans remained marooned in the bottom-10 in passing yards for the third consecutive season. However, the arrival of Matt LaFleur to overhaul their offense and a couple of promising young players set for a breakout season—chief among them Corey Davis—could help Mariota to shine.
Running backs
Jamaal Williams – Green Bay Packers
A solid rookie season—262 receiving yards, 556 rushing yards and four touchdowns—show glimpses of Williams' potential. The California native is ranked 41st among running backs and while he's not a guaranteed starter, the fact Aaron Jones will miss the first two games of regular season plays into his hands.
Rashaad Penny – Seattle Seahawks
Selecting a rookie can always be a gamble but in Penny's case is a justified risk. The 27th overall pick recorded an astonishing 2,248 running yards in his final season at San Diego State and while the Seahawks have struggled with their rushing games in the last three years, Penny is arguably their most exciting running back since Marshawn Lynch.
Seattle has spoken about the desire to run the ball this season, so expect Penny to be one of its main weapons.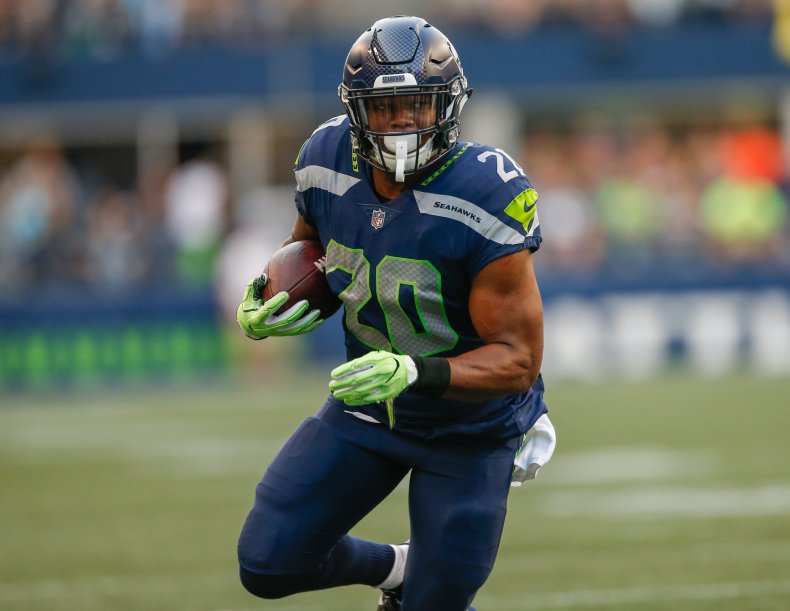 Rex Burkhead – New England Patriots
Injuries limited Burkhead's impact in the first half of last season but he produced very solid figures from Week 7 onward. Ranked as 23rd among running backs, the 28-year-old averaged 14.1 points per reception on 21.3 snaps per game, enough to warrant attention in the late rounds of the draft.
Tight ends
George Kittle – San Francisco 49ers
The former University of Iowa student recorded 16 receptions in the red zone last season, but scored only twice. However, like for the majority of the 49ers receiving corps, Kittle can now look forward to a full season alongside Jimmy Garoppolo, who only joined the franchise in October last year.
Kittle was the sixth-best tight end in terms of producing yards after the catch last season and has tremendous upside.
David Njoku – Cleveland Browns
The Browns had the worst red zone offense in the NFL last season but that did not prevent Nioku from recording 10 red zone receptions and one touchdown. With number one overall pick Baker Mayfield and Tyrod Taylor bolstering the Browns' quarterback options, expect Njoku to pick up where he left off.
Ricky Seals-Jones – Arizona Cardinals
Despite playing only 12 percent of the Cardinals' snaps, the former Texas A&M student recorded 12 catches for 201 yards and wasn't troubled by his transition from wide receiver to tight end.
While Seals-Jones could miss one game because of an arrest in preseason, he should then be Arizona's starting tight end after Jermaine Gresham tore his Achilles at the end of last season.