Fantasy Football 2018: Four Players to Pick in Week 1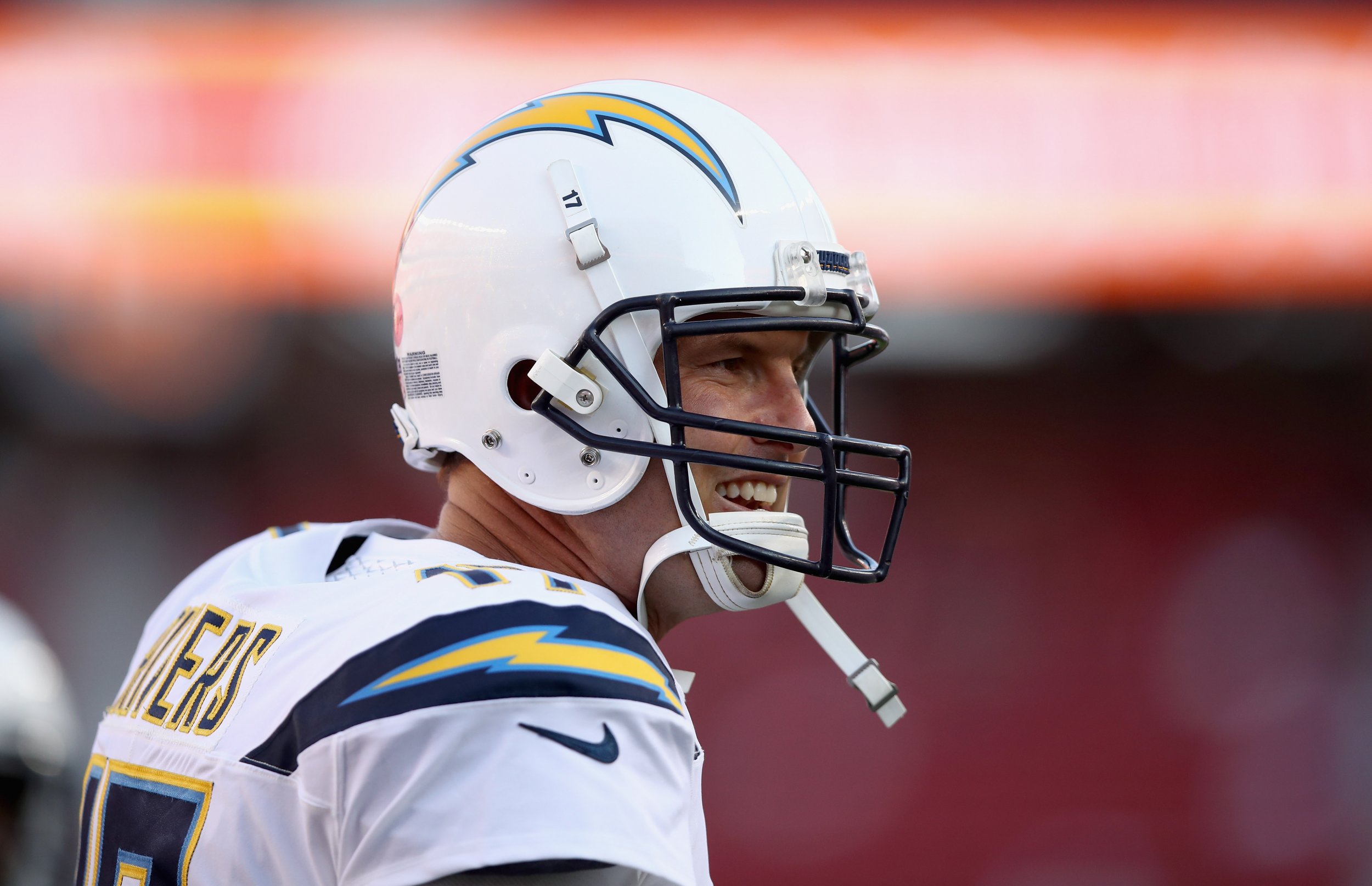 The NFL season is around the corner and that means daily fantasy football is also on the verge of returning.
As ever, predicting how teams will fare in Week 1 involves a major amount of guess work but sticking to players who can provide a solid return is normally a good strategy to get the ball rolling.
Later in the season, it might make sense to take a punt on that red-hot wide receiver or on the quarterback who can seemingly do no wrong, but Week 1 isn't that time. Here's a look at four players that should make your team for the first round of games this season.
Quarterback
Philip Rivers: Los Angeles Chargers
Rivers will have a major role to play if the Chargers are to live up to their tag of favorites in the AFC West. In 2017, the veteran quarterback threw for over 4,000 passing yards—the fifth consecutive year he passed the milestone—and 28 touchdowns. Only three teams allowed more passing yards than Kansas, the Chargers opponent in Week 1, last season and the Chiefs secondary also struggled in preseason, conceding an average of 306 yards per game. At $7,500 on FanDuel, Rivers is an attractive option.
Running back
Todd Gurley: Los Angeles Rams
A rather unimaginative choice one might argue, given Gurley is the overall number one fantasy pick in PPR rankings but there really is no valid reason not to choose him, even if he comes at a price of $9,000 on FanDuel.
The Rams star rushed for over 1,300 yards last year, scoring a combined 19 touchdowns on his way to be named NFL Offensive Player of the Year.
As if that wasn't a good enough reason to pick him, the Rams face travel to Oakland on in Week 1 to face a Raiders defense that has just lost Khalil Mack to the Bears. The Raiders rush defense was in the top half of the table last season, but without the 2016 Defensive Player of the Year on their roster, gaping holes could open.
Wide receiver
Michael Thomas: New Orleans Saints
The Saints wide receiver is one of the players to keep an eye on in Week 1, as the Saints begin the season at home against Tampa Bay. The Buccaneers gave up over 260 passing yards per game last season, the worst in the NFL.
Thomas was one of the Saints' primary targets, catching 104 of 149 passes, for 1,245 receiving yards and five touchdowns. At $7,800 on DraftKings and $8,500 on Fan Duel, the former Ohio State student looks like a very good value for money selection.
Tight end
Rob Gronkowski: New England Patriots
No other tight end gained as many yards as Gronkowski's 1,084 last season. The two-time Super Bowl winner was also in the top five in terms of total receptions, highlighting how he consistently remained among Tom Brady's primary options.
This season should be no different and with the Patriots opening their season against a Texans defense that conceded an average of eight yards per pass last season, Gronkowski could be set to start the campaign on the front foot.
He might be an expensive choice in a position where fantasy football players traditionally choose to save money, but Gronkowski is worth every virtual dollar.