Fantasy Football 2018: The Potential Busts to Avoid by Position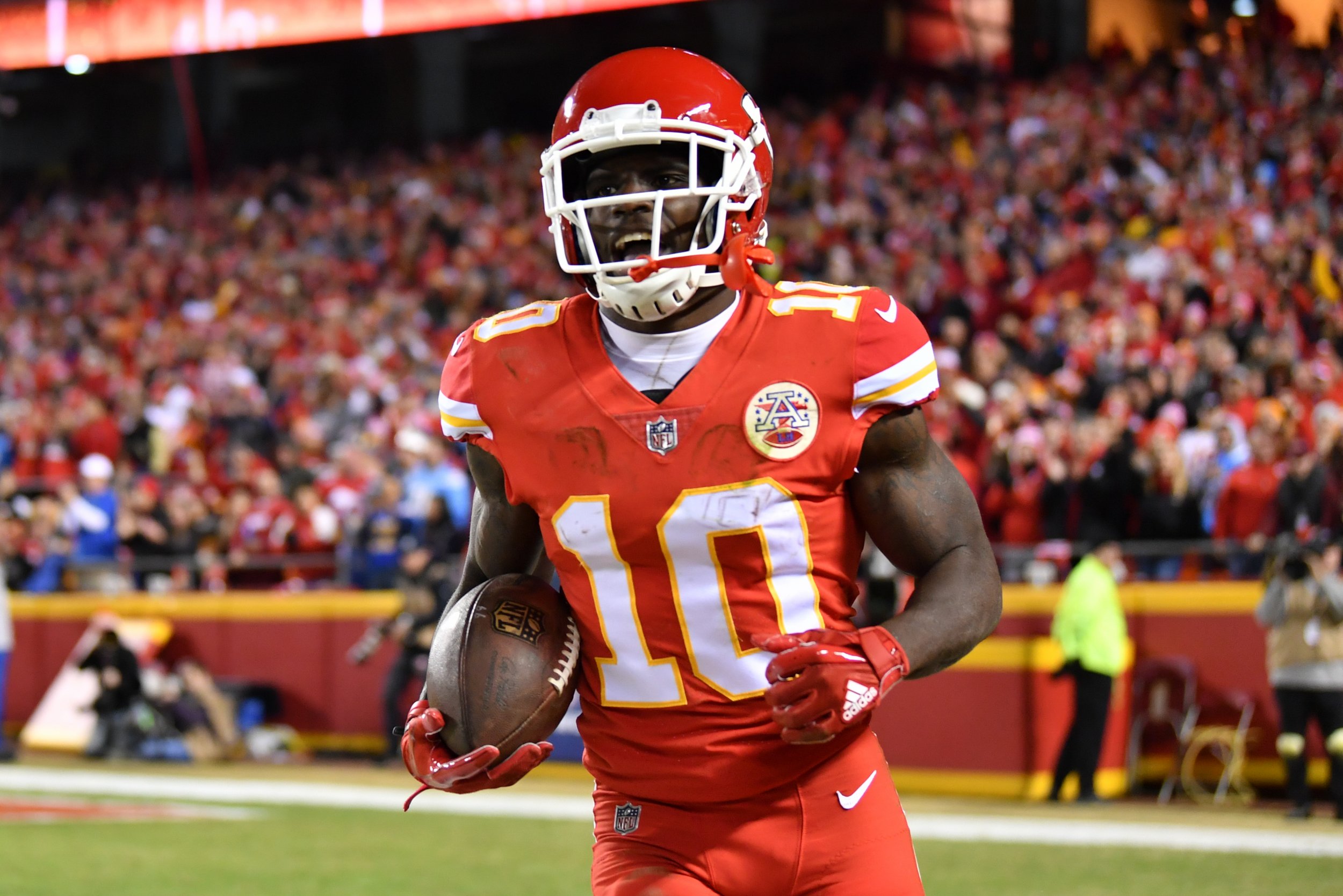 With less than a week left until the NFL season kicks off, time is running out to finalize fantasy football rosters.
If identifying the right "sleepers" can be the difference between success and failure, then steering well clear of the "busts" is just as important.
Loss of form, injury and an inadequate supporting cast can turn even the best players into average impostors. Newsweek has picked three for each of the major offensive positions, to help your draft strategy.
Wide receivers
Golden Tate – Detroit Lions
Tate has received for over 1,000 yards in three of the last four seasons and remains one of the most-highly rated receivers in the league. However, with Kenny Golladay emerging as a candidate to play a bigger role in the Lions' passing game and Marvin Jones still one Detroit's main receiving targets, Tate's average draft position is probably too high at the moment.
Tyreek Hill – Kansas City Chiefs
Hill is ranked as WR11 and with good reason, given last season he became only the sixth player in a decade to record six receptions that gained 50 or more yards. However, Hill might have to adjust his to first-time new starting quarterback in the shape of Patrick Mahomes and has the fifth-toughest matchup points among wide receivers.
Allen Robinson – Chicago Bears
A serious injury cut Robinson's season short after just one game last year and the Jaguars opted not to re-sign him in the offseason. However, he appears to be fully recovered and Chicago's revamped offense is reason for optimism.
At the same time, Mitchell Trubisky remains an unproven quantity at quarterback and new head coach Matt Nagy might take some time to implement his offensive methods. WR19 might be too high a position for Robinson.
Quarterbacks
Andrew Luck – Indianapolis Colts
In his three preseason appearances, Luck completed 20 of his 32 attempted passes for one interception and four sacks.
Having missed the whole last season through injury, he remains QB8 but there are no guarantees he will be fully recovered by the start of the season.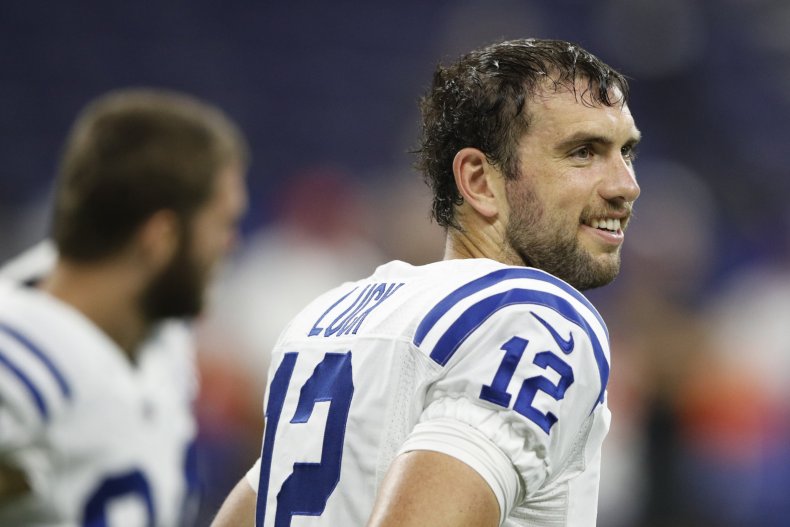 Matt Ryan – Atlanta Falcons
Ryan is a one-time MVP and arguably the best quarterback in Falcons' history, so ranking him among the potential busts might seem unfair. However he endured a torrid season last year, throwing the lowest amount of passing touchdowns since his rookie season.
Add to that the Falcons shifted towards a running offense last season and it's easy to see why Ryan might be more than a gamble.
Carson Wentz – Philadelphia Eagles
It might seem unfair to include Wentz in the list given how hard he's worked to recover from the ruptured ACL he suffered in December. However, the bottom line is that for all his progress, Wentz has still not been cleared for contact by the Eagles and at QB6 his average draft position appears way too high.
Even though reigning Super Bowl MVP Nick Foles has looked rusty in preseason, Philadelphia won't be rushing Wentz back.
Running backs
Marshawn Lynch – Oakland Raiders
Lynch's return to the NFL went better than anticipated, as he finished with 891 rushing yards and seven touchdowns, proving to be an excellent RB2 option. However, at 32 years of age and with Jon Gruden ushering in a new offense in the Bay Area, "Beast Mode" might not be a great choice this season.
LeSean McCoy – Buffalo Bills
McCoy rushed for over 1,000 yards last season but his average gain per carry dipped from 5.5 yards to 4 yards. The decline could be temporary but it could also be exacerbated by the Bills' offense, which appears worryingly blunt after Richie Incognito retired and Cordy Glenn was traded.
Jay Ajayi – Philadelphia Eagles
Ajayi was a solid enough performer after moving to the Eagles midseason, averaging 5.8 yards per rush. However, ongoing knee issues and the fact Philadelphia has a plethora of options at its disposal could see Ajayi struggle for volume this season, particularly as Corey Clement could see a lot of the rushing production.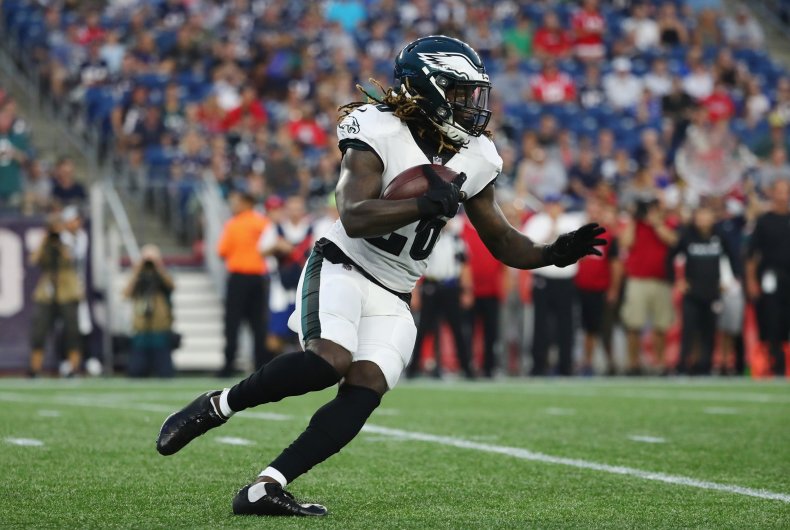 Tight ends
Jimmy Graham – Green Bay Packers
The 57 catches for 520 yards Graham recorded in 2017 were his lowest total since his rookie season but he scored 10 touchdowns. However, replicating that offensive production could prove difficult after moving to Green Bay, where Davante Adams is firmly the main red zone option among tight ends.
Add to that a worrying injury record and it's probably sensible to steer clear of Graham.
Jordan Reed – Washington Redskins
Reed has plenty of talent but he has limited options to showcase it because of a horrendous injury record. The 28-year-old has never played more than 14 games in his NFL career and was on the field only six times last season. Ranked as TE9, drafting Reed is as big a gamble as anything you'll take in fantasy football this season.
Evan Engram – New York Giants
Engram was the second-most targeted tight end last season, largely thanks to the fact Odell Beckham and Brandon Marshall both suffered long-term injuries.
With Beckham back and number two overall pick Saquon Barkley also in the fold, Engram's offensive production will suffer. He's still a valid option, but there are better value-for-money tight ends out there.