Fantasy Football: Best Team Names the Internet Has to Offer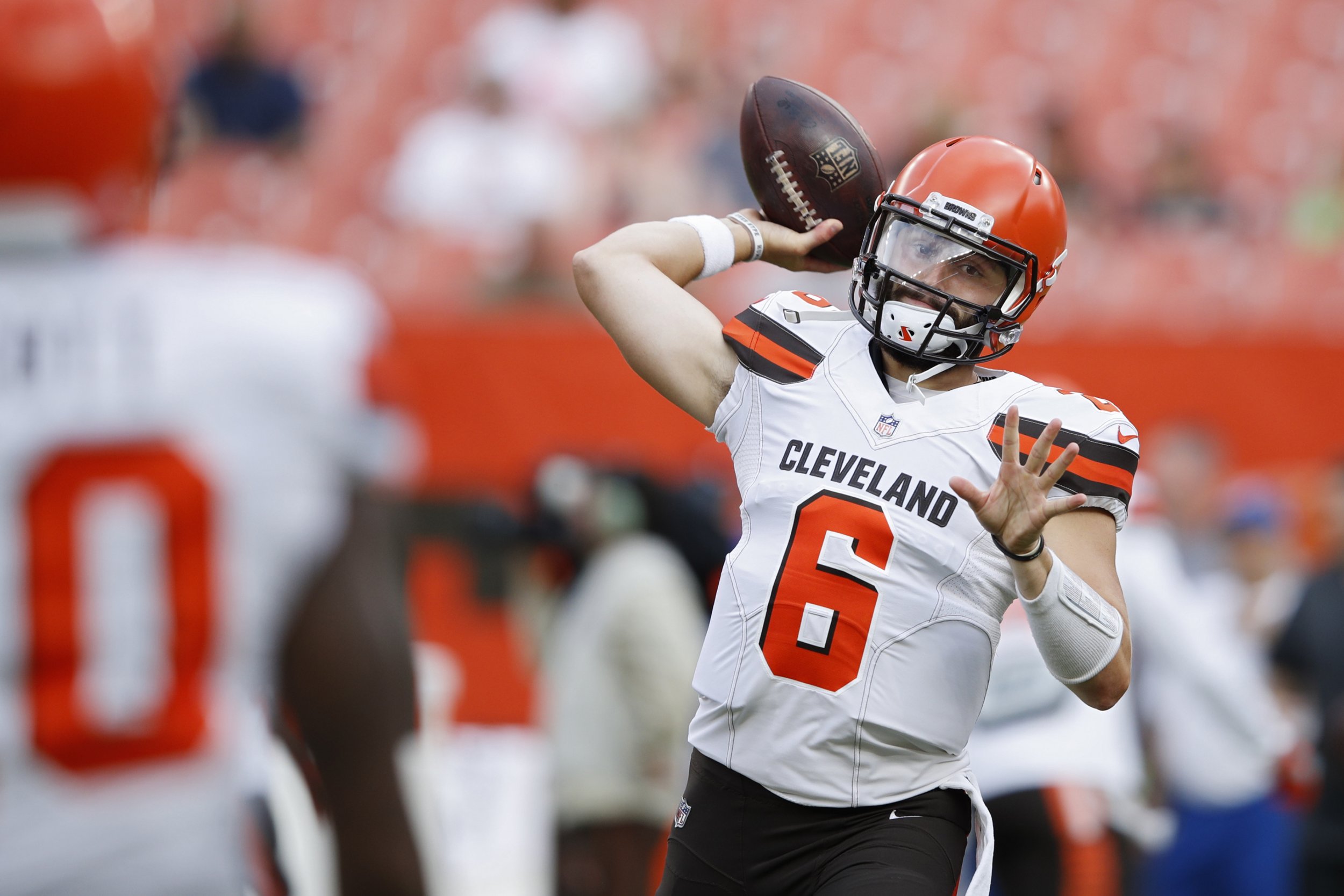 The NFL season is less than two weeks away and it's time to dive head first into the fantasy football waters yet again.
Rankings, mock drafts and careful analysis of sleepers, busts and rookies will go a long way in ensuring a successful fantasy football season but before all of that can begin in earnest, there is one crucial decision each fantasy football coach has to make—choosing the fantasy team name.
It is by no means an easy feat. Puns that sound wonderfully witty when first thought of don't look as great when written down, and you'll find your friends and colleagues always seem to have come up with efforts that are much funnier and more ironic than yours.
Some opt for mundane, run-of-the-mill jokes, while others tie their colors to the mast of puns nobody outside their close family will understand. The essential thing to remember is that a well-crafted fantasy team name will not win you extra points but it will definitely make you stand out in the leagues you're competing in.
So, without further ado, let's have a look at some of the best suggestions the internet has to offer.
Among the many reasons this year's rookie class is intriguing is the fact a number of the players entering the NFL this year have names that lend themselves to pun. New Cleveland quarterback Baker Mayfield, for example, has inspired the Beatles' tribute Baker Mayfields Forever and Baker's Dozen—which could double up as optimistic prediction over the amount of games the Browns will win this season.
Fellow rookies Saquon Barkley and Josh Rosen also sparked solid efforts, such as Saquontum Leap, A Kiss from a Rosen, and Guns & Rosen. Dez Bryant might not have a team by the time the season begins but the former Dallas Cowboys wide receiver can console himself with having inspired a number of fantasy football team names—The Walking Dez, Dez Dispencers, Dez-ed & Confused and Dez Nuts.
Atlanta Falcons star Julio Jones has also proven to be a source of inspiration, with Game of Jones, Julio Let the Dogs Out and Julio Think You Are?
Fellow Falcon Matt Ryan has a name that lends itself well to movie-related puns; cue the rather predictable Saving Matt Ryan.
On the subject of Hollywood-inspired jokes, Saints running back Alvin Kamara is also a fan favorite, with Kamara Shy and Lights, Kamara, Action featuring prominently.
An ACL injury ruled Derrius Guice out for the season but he remains a popular choice among fantasy football coaches, as The Guice is Right, Guice Guice Baby and the Game of Thrones-inspired A Song of Fire and Guice.
The Philadelphia Eagles enter the season as the defending champions for the first time in their history and to ensure nobody forgets their Super Bowl triumph in a hurry, someone has opted for the self-explanatory Foles Beat Brady.
Nick Foles, the reigning Super Bowl MVP, could of course not be the Eagles starting quarterback as Carson Wentz nears his return after a serious knee injury. The latter already features prominently in the fantasy football world, with From Wentz You Came, Wentz, Twice – Three Times a Lady, Mercedes Wentz and Wentz Upon a Time.
Finally, San Francisco 49ers fans are understandably excited at the prospect of Jimmy Garoppolo's first full season in the Bay Area, after recording 1,560 passing yards and seven touchdowns following his trade to the 49ers in October. Frankly, however, Garoppolypse Now is a stretch too far.