Fantasy Sports Gambling Threatened by Casino Moguls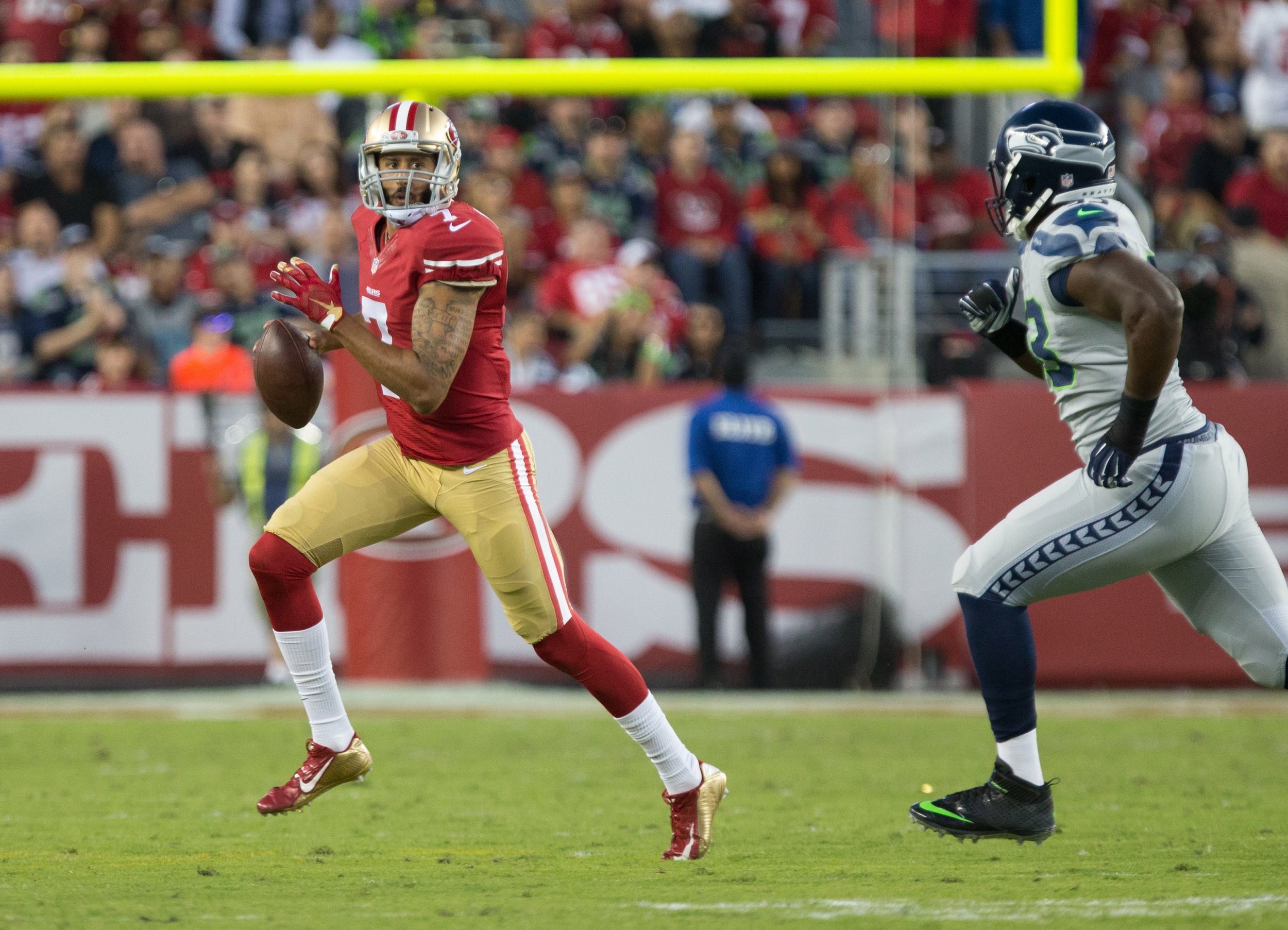 This article first appeared on the Anything Peaceful blog.
The gambling business is booming. For the wrong people.
Since 2009, Americans have become increasingly enamored with fantasy sports. Today, it is a multibillion-dollar industry growing at a rapid pace.
Although regular fantasy sports have been around for decades, sites like Fanduel and DraftKings allow millions of customers to create their own fantasy teams in virtually any sport and pit them against other customers' teams in games of all sizes and stakes. You can bet anywhere from a penny to thousands of dollars. As one USA Today article laments, "It's really addictive, and there's no barrier."
Unsurprisingly, the legality of such sites has been an issue since the industry started seeing financial success. Under the Unlawful Internet Gambling Enforcement Act of 2006 (UIGEA), accepting money from "unlawful Internet gambling" became a federal crime.
The Department of Justice has not hesitated to use its regulatory power in the past, indicting the three largest online poker sites in 2011, seizing their domains and forcing their businesses out of the United States. Leading the charge was billionaire casino magnate Sheldon Adelson, who said, "I am willing to spend whatever it takes [to stop online gambling]."
Thus far, however, fantasy sports sites have been able to avoid being targeted, insisting (as the poker sites did) that they involve skill rather than luck, and should not be classified as "gambling" sites.
But now that daily fantasy sites have done so well for themselves, the house wants a cut.
The jackpot for the anti-fantasy crowd came in early October when a DraftKings employee won $350,000 playing in a $25 Fanduel tournament. Because the two sites use similar data, the employee might have (although the first investigation concluded he couldn't have) used his knowledge about DraftKings' fantasy football player ownership numbers to give himself an edge by using lesser-owned players.
Regardless of whether there was actually any "inside information" leaked, media outlets took the story and turned it into an indictment of the entire industry, repeatedly (and deceptively) referring to it as "unregulated," and throwing around comparisons to "insider trading."
One columnist even compared the current climate of sports gambling to Lehman Brothers (the 115 regulatory agencies in place in 2008 apparently also qualified finance as an "unregulated market").
Looking past the existing regulations that already apply to such Internet sites, companies (even big companies like DraftKings) are subject to the regulating powers of consumer preference. In response to the media alarm, DraftKings and Fanduel both did what any sensible, self-interested business would do: directly addressed media concerns by permanently banning their employees from playing on other fantasy sites, as well as announcing an internal investigation.
Despite the calls for additional regulations, and announcements by the FBI, the Department of Justice, and New York's attorney general that the sites are under investigation, DraftKings' profits jumped 40 percent the following week.
The most telling yet wholly predictable lesson came 10 days after the so-called scandal. Nevada's Gaming Control Board, taking advantage of a dip in public opinion toward the industry, issued a cease-and-desist order to DraftKings and Fanduel, making its move against the casinos and bookies' biggest competitors.
Instead of citing the purported lack of transparency or fraud that the media had been fixating on, the Gaming Board suddenly decided that fantasy sports do indeed qualify as "gambling" and should be outlawed under existing state legislation. This is coming from Nevada, which, thanks to the Professional and Amateur Sports Protection Act of 1992, is one of only four states that allows sports betting in the United States. Coincidentally, Nevada's largest casinos have lost over $2 billion in the last two years.
This is the story of industry regulation, where well connected competitors form political cartels to drive out superior competition. It is why farm groups lobby for agricultural subsidies, drug companies support drug regulations, insurance companies write health care reforms, bankers drive monetary policy and why you have a casino tycoon opining about how online gambling is "immoral" and must be banned.
Overheated rhetoric aside, DraftKings and Fanduel offer entertaining services that allow consenting adults to spend their money to make money. The issue is not markets run wild. The issue is not morality—48 states have legal gambling of some sort, including 44 lottery systems run by the states themselves.
The real issue is the state and the special interests who want to protect their bottom lines by attacking their upstart competitors. If establishment players can't benefit from a new practice, protectionist licensure, subsidies and regulation can be deployed to stifle it.
There is a long history of moral panics being used to rush through poorly conceived laws designed to protect the most entrenched and powerful gaming entities by rigging the market in their favor. The biggest opponents of online fantasy gaming are not its users but its competitors. As anyone who's ever been to a casino knows: the house always wins—especially when it can decide who gets to play.
Will Tippens has worked as a research associate with the Nashville-based Beacon Center of Tennessee and is a contributor to The Daily Bell.