'Far Cry 5' Live Event Guide: How to Complete 'Well Done' Community Event Without Flamethrowers or Molotovs
Far Cry 5's first Live Event, dubbed "Well Done" kicked off just hours ago and if you're wondering how to complete the personal and community goals without certain tools, we've got everything you need to know about the event and how to complete it, here.
The first of many Far Cry 5 Live Events kicked off Tuesday, April 3 at 1 p.m. EDT and will continue for a full week. If you've heard about the challenge but aren't sure how to participate or what tools to use to meet your goal, we've put together a complete guide to everything you need to know below.
Far Cry 5 Live Event Guide: Everything You Need To Know About The 'Well Done' Event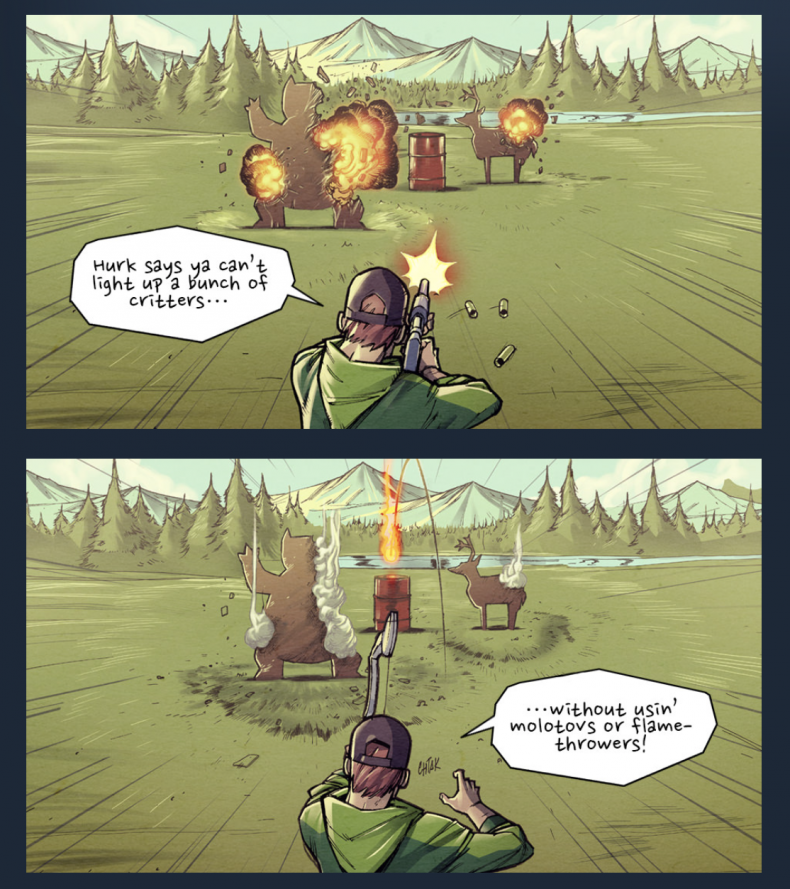 As mentioned, the first Far Cry 5 event has been titled "Well Done" and includes both a personal goal and a community goal which must be completed by April 10 to claim the rewards. According to Ubisoft's post, the goal of this first live event is as follows:
" Kill as many animals as you can with fire, but without using molotovs or flamethrowers. Light 'em up and get creative!"
Far Cry 5 'Well Done' Live Event Personal Goals & Rewards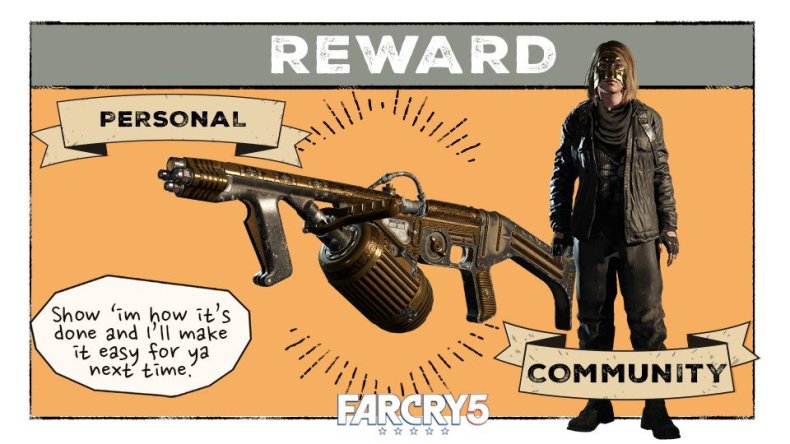 As an individual, players need to kill at least 20 animals to beat the challenge. As they work through the challenge, they'll be rewarded with some Silver Bars but the final prize will be a Prestige Flamethrower called the " Flamebearer ." You will receive this once you've gotten your 20 kills.
Far Cry 5 'Well Done' Live Event Community Goals & Rewards
As a community, Far Cry 5 players have been tasked with killing at least 150,000 animals before the event comes to a close on April 10. If the community goal is reached, every member will receive a Flamebearer outfit to go with their flamethrower prize.
How To Sign Up For Far Cry 5 'Well Done' Live Event: Do You Need A Season Pass?
Far Cry 5 Live Events are open to all players. Anyone can sign up for the Far Cry 5 live event regardless of if they have a season pass or not. To access the event, follow these steps:
Open your saved game
Navigate to the in-game menu where you find your map, inventory and other important info.
Go to the tab for Online play and select Live Events
You'll see information there about the current event and the objective. Once you accept the quest, you can go back to your game to complete it.
How Do I Complete Far Cry 5 'Well Done' Event Without Flamethrowers or Molotovs? Tools To Use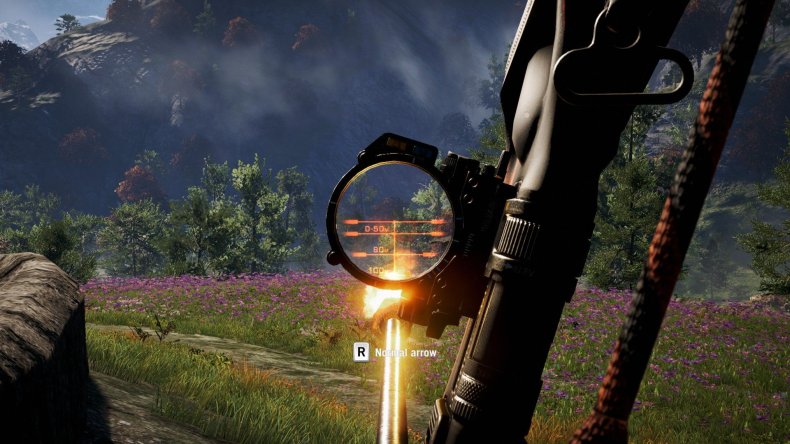 Completing the personal event goal is actually pretty easy according to many players. Though you can't use Flamethrowers or Molotovs, there are still plenty of other weapons and tools that will work. Here are a few to check out:
Bow with Incendiary Arrows (usually only need one per bison or other animals),
Shotgun with Incendiary Shells - shoot one wait a second or two and fire the second one. Make sure the burn/fire damage kills and it should be successful if you loot burned meat (You can get both Incendiary Arrows and Shells in the shop under "items' if you have the Black Market perk unlocked)
Blowtorch
Cluster Incendiary Bombs via Airplane
How Do I Know When The Personal And Community Goals Have Been Met?
Far Cry 5 has a Live Events screen that shows your personal goal progress and the community's progress. In the future, Ubisoft plans to bring more Live Events to the game for players to participate in individually and as a community.