'Far Cry 5' 1.12 Patch Notes: Update Brings Fixes for Crashing, Glitches and More
Ubisoft has released a new update for Far Cry 5. Find out everything new and changed in the 1.12 patch notes, here.
On Monday, Ubisoft announced a new title 12 update was coming to Far Cry 5. According to the developers, since the launch of Far Cry New Dawn, players have taken a renewed interest in the earlier title, thus warranting a new update.​
"With the launch of Far Cry New Dawn, we're delighted to see an increase in the activity on Far Cry 5. We'd therefore like to take the opportunity to fix a few minor graphical issues," the developers wrote.
Though the update was touted as minimal, the download size in anything but. Depending on your platform, the 1.12 patch is 8.5 - 9.5 GB. Below we've put together a quick overview of everything new and changed in the 1.12 update.
Far Cry 5 Update 1.12 Patch Notes: Improvements and Fixes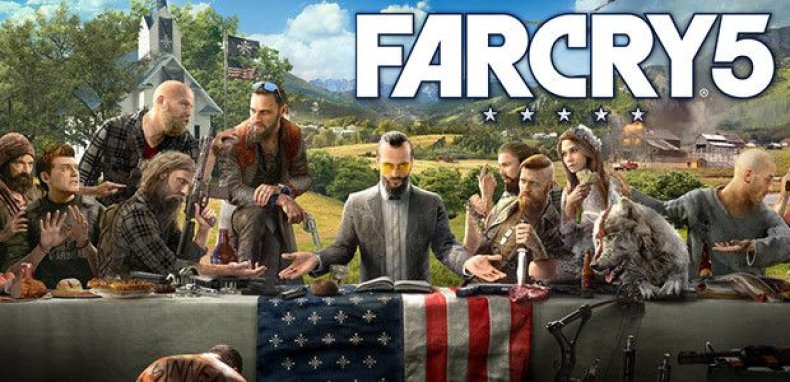 So far the patch notes aren't terribly descriptive but from what we can gather, the update focuses around fixing glitches, crashes and other performance issues. Throughout the life of the game, players have experienced various issues such as crashing on PC when high-quality texture packs were enabled or random frame rate drops. Here is a vague outline of everything that's been fixed or updated. As we delve explore the update, we'll be sure to add any additional changes we note.
Fixes for crashing issues and certain glitches
Fixes for issues with framerate drop and freezing.
Fixes for issues with stuttering and lag.
Additional performance and stability improvements for PS4
Gameplay improvements
The update is now available on Xbox One, PS4 and PC.
Are you still playing Far Cry 5? What changes would you like to see in future updates? Share your thoughts in the comments below!