'Far Cry 5' Villain Joseph Seed is Very Different from Pagan Min and Vaas, Says Director
The villains of the Far Cry games have been some of the franchise's best characters. The quote about insanity uttered by Vaas in Far Cry 3 is still frequently repeated online, while many hold the alternate ending of Far Cry 4, where you wait for Pagan Min at the beginning instead of running away from his mountain compound, as genius.
Far Cry 5 gave the team at Ubisoft an opportunity to create another memorable villain for players to challenge. In fact, the creation of cult leader Joseph Seed, also known as The Father, helped guide Ubisoft toward the idea of a doomsday cult to begin with.
"Where the idea of creating a cult was born from was building The Father and building a character that has power over people, that can be magnetic," Dan Hay, creative director of Far Cry 5, told Player.One. "We come from the pedigree of building Vaas and building Pagan Min. We wanted this villain to be slightly different, and it turns out it's a lot more than slightly different."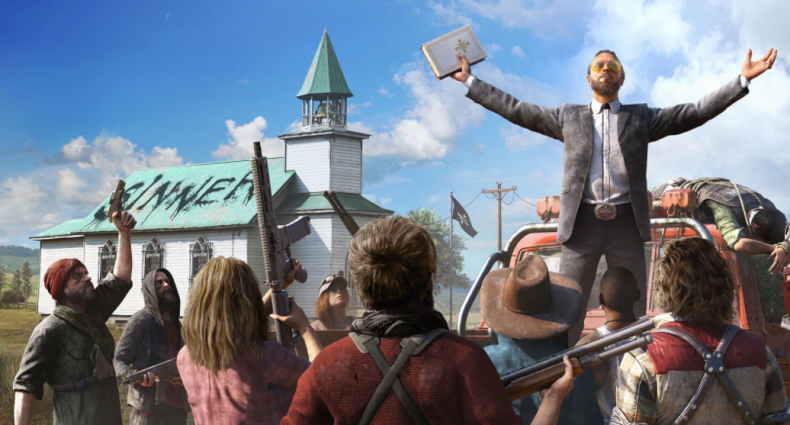 Instead of relying on tropes and stereotypes, Hay and the team at Ubisoft enlisted a cult expert and director of the documentary Deprogrammed, Mia Donovan, as a consultant on the project. "There's a gravity to this character. In order to pull it off, we had to do some due diligence and get some expertise and that's where Mia came in," Hay said.
While interviewing former cult members, Donovan noticed a common quote cited by many of her subjects from social psychologist Eric Buffer. "He wrote 'The strength of a mass movement is proportionate to the vividness and tangibility of its devil,'" Donovan told Player.One. "He also emphasises that you don't actually need a god to create a cult, but you do need an enemy or a devil. It's something for people to be afraid of."
Hay said the Buffer quote was "powerful" for the development team, and saw common ground between that thought process and the ambient fear of growing up during the Cold War. "As a kid, I was looking at the Soviet Union and America and I was thinking of the idea that someone could just push a button and we'd be all gone," he said. "That was terrifying for me, that was that devil for me."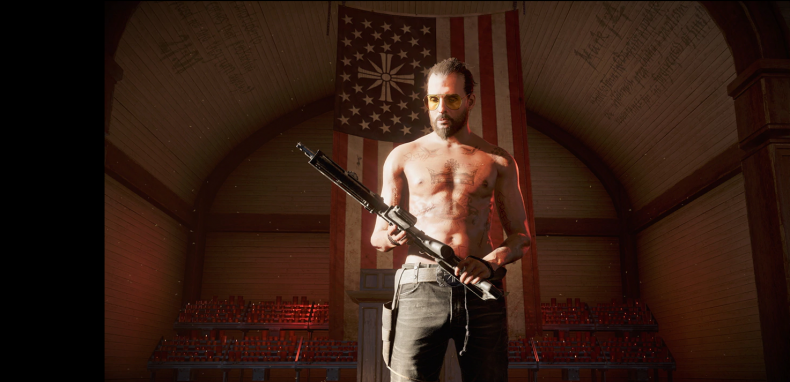 "When I think of the genesis for some of the ideas of this game, three years ago I had that fear. That feeling I had when I was a kid was back, and I couldn't quantify it," he continued. "It was interesting going to an expert and asking 'how could someone take this fear and capitalize on it? How would they use it, and what would be the mechanisms that people could use to grow it?' That became The Father and that became the cult."
Far Cry 5 will release for PS4, Xbox One and PC on March 27. Stick with Player.One leading up to and after the launch for reviews, guides and additional coverage.
So what do you think? Are you frightened by Joseph Seed from what you've already seen of the game? What else do you want to know about Far Cry 5 before it releases? Let us know your thoughts in the comments section below.