New 'Far Cry' Leak: 'Far Cry: New Dawn' Cover Teases Return To Montana [UPDATE]
UPDATE:
The leak was real! This has now been confirmed by Ubisoft at The Game Awards. Far Cry: New Dawn will release on Feb. 15, 2019.
Ubisoft teased a new Far Cry experience yesterday, with an announcement coming at tonight's Game Awards ceremony. Like many other major game announcements these days, it seems the cover image has been leaked online. According to the leak, the new Far Cry game will be called Far Cry: New Dawn.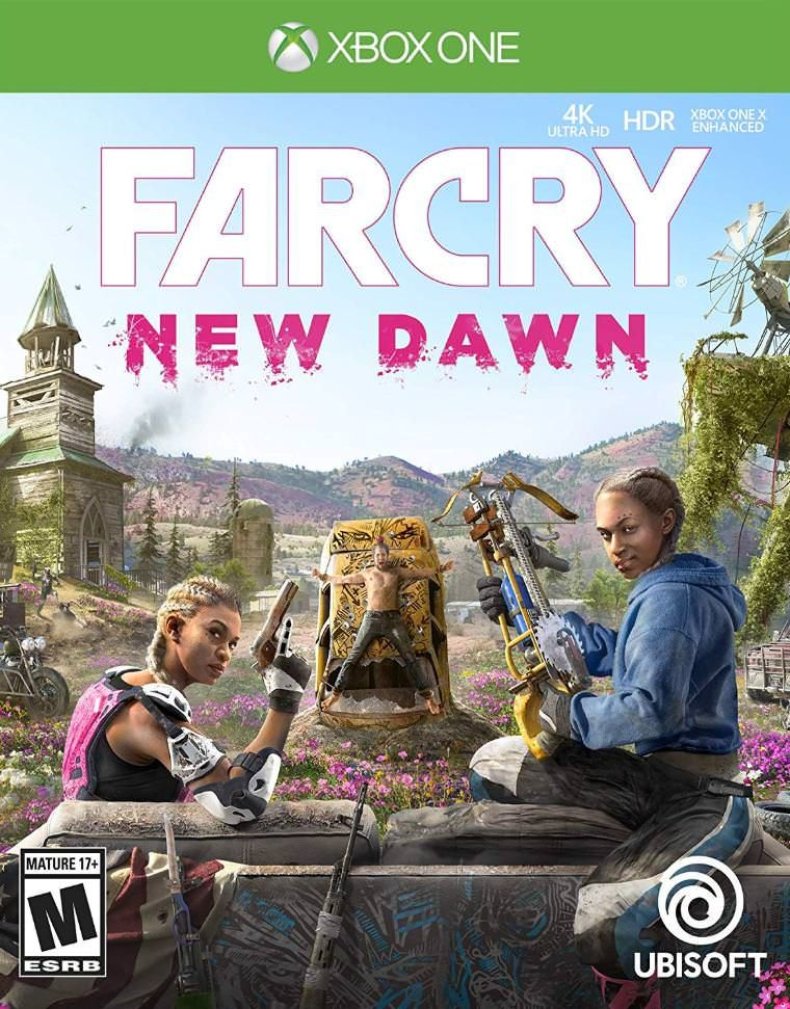 This image appeared on the Far Cry subreddit, submitted by user HereComeDatAlt. Like any rumor online, this could very easily be a hoax, especially since this information isn't from a trusted leaker. Do not take this information as fact until Ubisoft makes an announcement later today.
Assuming this is correct, it looks like Far Cry: New Dawn will be a stand-alone game, but not a major numbered sequel. Like Far Cry Primal was a half-step between Far Cry 4 and Far Cry 5, this serves as the next half-step to Far Cry 6. Based on the artwork, expect New Dawn to be set in Montana. It will likely use the same map as Far Cry 5, along with many of the same assets.
Things aren't going to be completely identical, however. Judging from the Far Cry series history of featuring the villain on the cover, it looks like the player will face off against the two ladies seen here. Based on the teaser footage, and backed up by the leaked image, Far Cry: New Dawn will be a post-apocalyptic game. Weapons will be cobbled-together contraptions and armor looks like it will be motorcycle pads and whatever else players can get their hands on.
Before getting too excited, let's wait until The Game Awards tonight at 8:30 p.m. EST to see what Ubisoft has to say.
So what do you think? Do you believe this leaked cover for Far Cry: New Dawn is real? What other takes on the Far Cry franchise would you like to see? Let us know your thoughts in the comments section below.