Far-Right, Anti-Gay Arizona Pastor Becomes First-Ever Person Banned From Ireland Under Exclusion Powers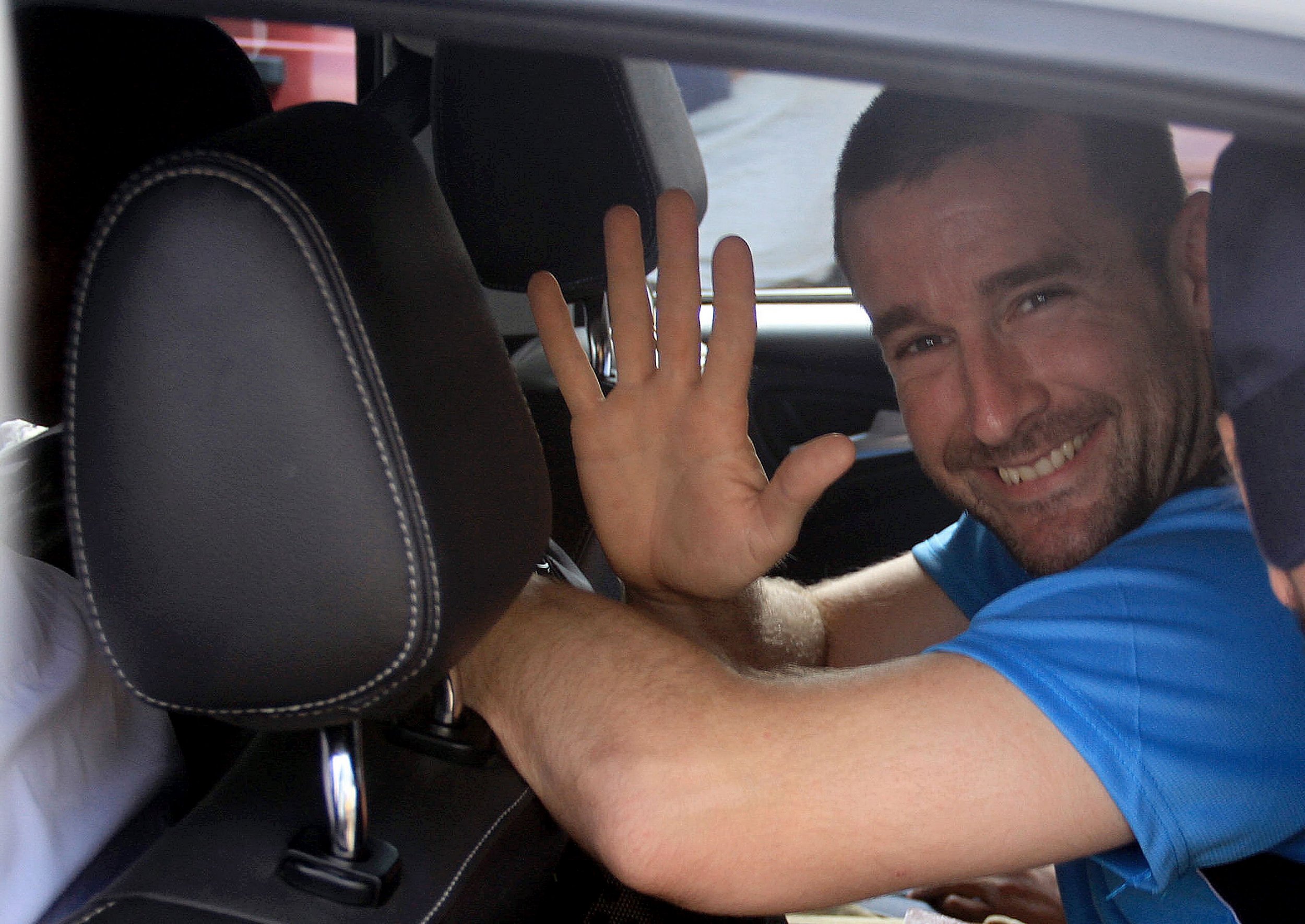 An anti-gay, far-right Arizona Baptist church pastor — who made headlines for praying for former President Barack Obama's death in 2009 and again in 2016 for praising the Pulse nightclub shooter — became the first person to be banned from Ireland by exclusion powers this weekend.
Steven L. Anderson, 37, who founded the Faithful Word Baptist Church, a fundamentalist Independent Baptist church in Tempe, had planned to visit a congregation in Dublin, Ireland, on May 26, according to the church's website. However, Irish Minister for Justice Charlie Flanagan on Sunday barred Anderson from entering the country by signing the exclusion, reported The Irish Times.
"I have signed the exclusion order under my executive powers in the interests of public policy," Flanagan told the newspaper on Sunday. The country's Immigration Act 1999 allows the Minister to apply the exclusion order if he "considers it necessary in the interest of national security or public policy." The ban went into immediate effect.
Since the legislation was enacted 20 years ago, it has never been used until Sunday, the department said. Anderson has already been banned from the U.K., which covers Northern Ireland, South Africa, Malawi, Canada, Jamaica and most other European Union countries.
Flanagan's decision comes after William Jenkins launched a Change.org online petition to "prevent American hate-pastor Steven Anderson from preaching in Ireland" four months ago that had gathered 14,150 signatures.
The petition called on the Government of Ireland, Minister of State for Equality, Immigration and Integration David Stanton Irish Naturalization and Immigration Service Assistant Secretary Michael Kirrane and Flanagan to take action. It also speculated that Anderson might be visiting Ireland to lobby against the landmark referendum that ended the country's abortion ban last year.
Several Irish LGBT+ groups also ran parallel petitions alongside Jenkins' in a bid to achieve the same goal.
"We did it!," Jenkins wrote on the petition page Sunday. "Pastor Anderson has been banned from Ireland by Charles Flanagan, Minister of Justice. He is also not welcome in any European country in the Schengen Area or the United Kingdom. I would like to thank all 14,000+ signers for taking a stand. All of you deserve a round of applause for your role in persuading the Irish government to take action!"
Newsweek has reached out to Anderson and the Faithful Word Baptist Church for comment but had not heard back by time of publication.