Mosque Attacked With Pig's Blood by Far Right Anti-Islam Group Pegida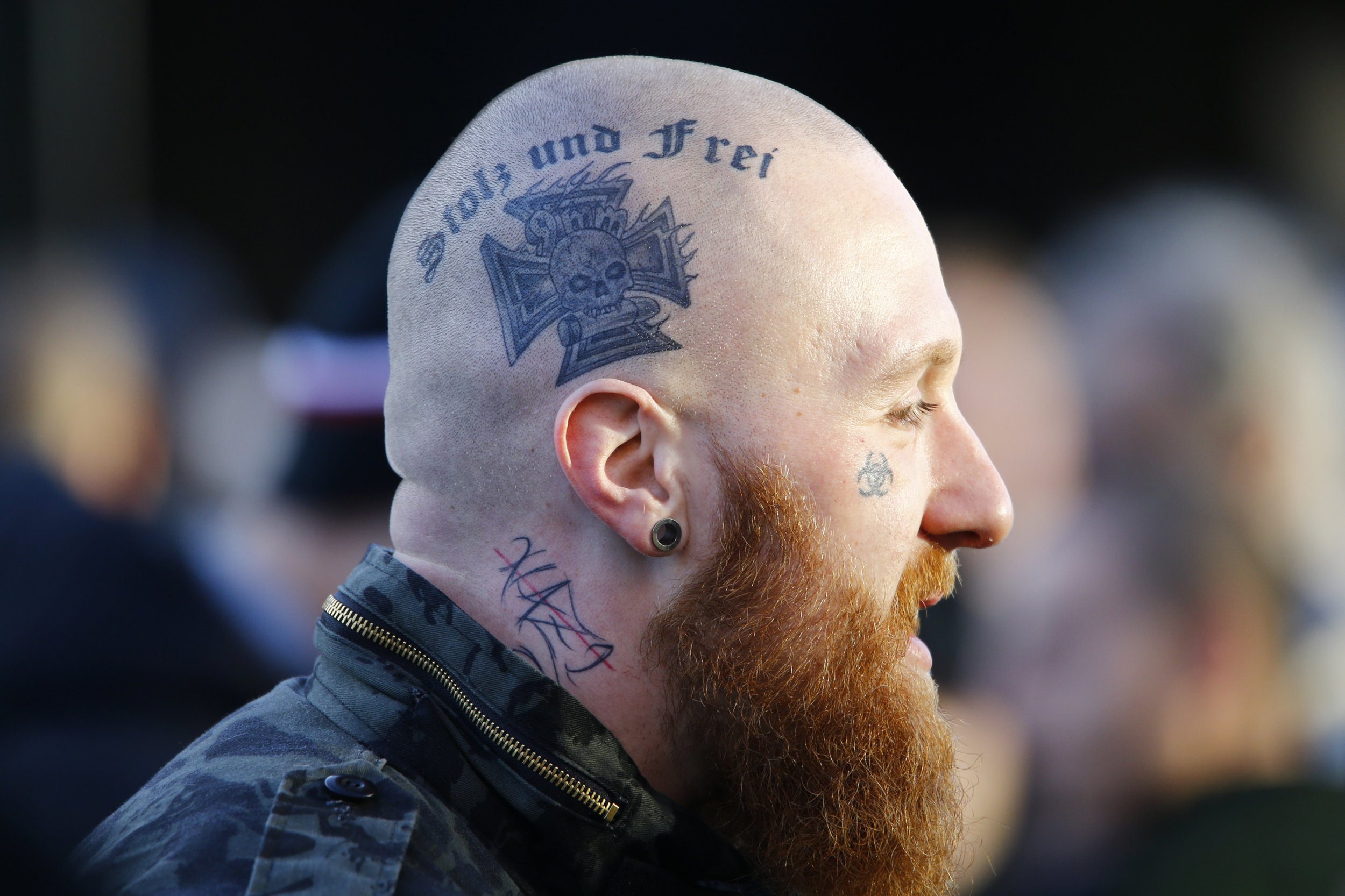 Members of a far-right, anti-Islam group attempted to prevent the construction of a mosque in the Netherlands by dumping pig's blood on the site, the latest sign of increased xenophobia and racism within Europe.
Dressed as a priest, a member of the extremist group Pegida planted a wooden cross on the site of a new mosque in the Dutch municipality Enschede on Sunday morning, and then proceeded to rub the cross with pig's blood. Muslims abstain from eating pigs because their meat and blood are viewed as impure, and Pegida has used pig products and even dead pigs for previous hate crimes.
This most recent crime was captured on video and spread across social media.
Experts say more hate crimes are being captured on social media in Europe as far-right and antiestablishment groups gain prominence in a climate of increased immigration and economic strife.
"European societies have become increasingly diverse, yet it's not something that is part of their heritage. So it's tough. And there is a segment of society that feels left out," Frances Burwell, a distinguished fellow at the Atlantic Council, told Newsweek.
"Many of the people on Europe's far-right come from the same socio-economic background as the far-right in the U.S."
Until European politicians deal with underlying economic antagonisms, far-right groups and hate crimes will continue to plague the region, Burwell argues.
Pegida is a far-right group that emerged in 2014 in the poorest region of East Germany in response to the government's open-door policy toward Muslim refugees. Shortly thereafter, the group opened chapters in the Netherlands and staged protests in Amsterdam and The Hague.
Sunday's event was far from the first anti-Islam incident in Enschede. Five men were sentenced to four years in prison last year for throwing Molotov cocktails at a mosque there. In September, in a scene reminiscent of protests in the U.S., anti-fascist activists clashed with members of Pegida during an anti-immigrant rally in the area.
In response to this most recent incident, the mayor of the Enschede municipality compared the group to the Ku Klux Klan.
"Disgusting. This is not our ethics and values," the mayor told Dutch media. "These are Ku Klux Klan–like practices. If you go this crazy with a cross in the early morning hours, that's the kind of association I get."
Still, the number of hate crimes in the Netherlands has increased consistently over the past several years, according to official data.
And the Party of Freedom, whose leader Geert Wilders wants to close all mosques, ban the Koran, and shut the borders for Muslim immigrants, won 13.1 percent of the vote in recent elections, a roughly three-percent increase from 2010.