The White House correspondent for far-right website the Gateway Pundit has been arrested for accosting a female protestor at an event at the University of Connecticut.
Lucian Wintrich, White House correspondent and Washington bureau chief for the website, was on campus to deliver a speech titled "It's OK to be white."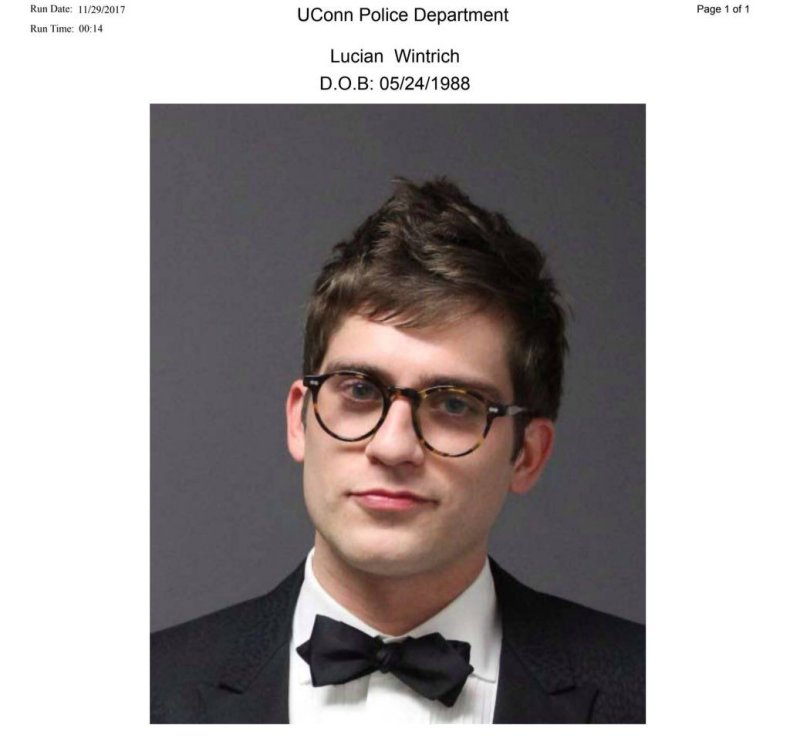 Wintrich drew crowds of protestors, who shouted criticism before he reportedly stepped into the crowd and grabbed a woman, reported the Hartford Courant. Police then arrested Wintrich and escorted him from the auditorium.
A University of Connecticut spokesperson, Stephanie Reitz, told Newsweek that Wintrich was arrested shortly before 9 p.m., and taken into custody by campus police. He was charged with breach of peace and later released on a $1,000 bond, Reitz said.
An UConn student was also arrested for breaking a window after the event, said Reitz.
The altercation between Wintrich and the student was captured on film by several witnesses. The Courant reported that the woman appeared to have grabbed a paper from the podium where Wintrich was speaking.
Wintrich has not responded to Newsweek's request for comment but in a post on Gateway Pundit, website founder Jim Hoft claimed that a "far left mob" had shut down the speech. Early Wednesday morning Wintrich said that he had been released from custody in a series of tweets.
Founded in 2004, Gateway Pundit is a pro-Trump website associated with the alt-right, known for trafficking in conspiracy theories, hoaxes and false rumors.
In February, Wintrich and the Gateway Pundit were controversially granted White House press credentials by the Trump administration.
A writer and artist, Wintrich had formerly collaborated with Milo Yiannopoulos, the controversial alt-right provocateur and former editor at the Breitbart news network. He has disowned ties to the alt-right.