Far-Right German Group Encourages Followers to Foster Child Refugees in Plot to Make Them Go Home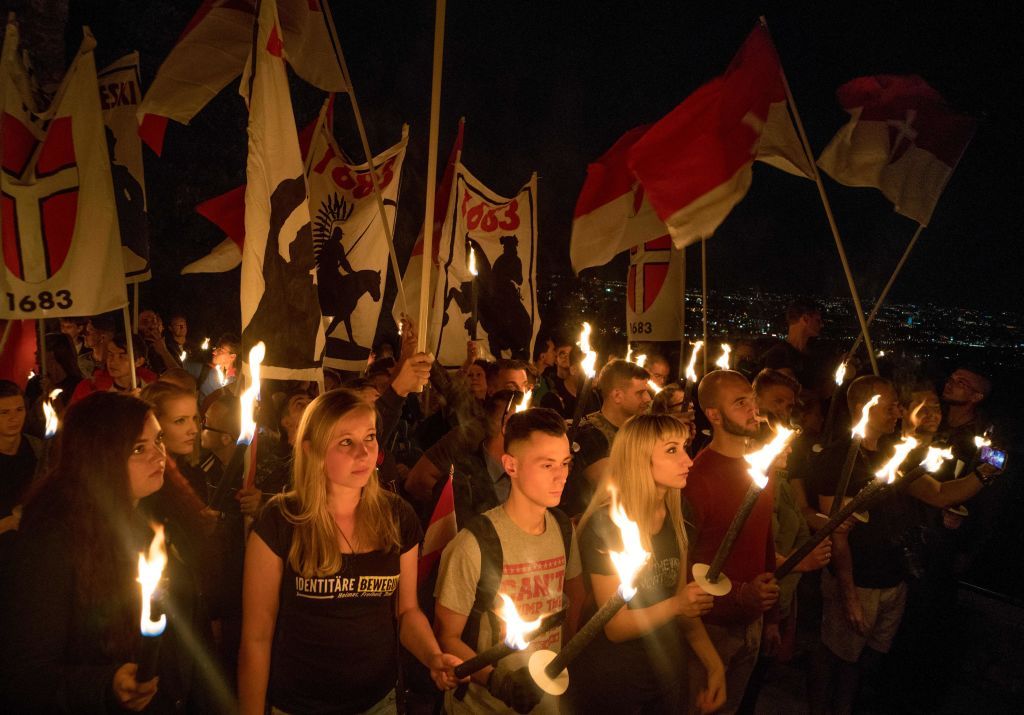 A German far-right group is encouraging followers to become guardians for refugee children in a "cynical" bid to prevent their integration into society and encourage them to return home.
In a statement on its website, an Identitarian group in the city of Hamburg claimed that members could earn between €19.50 and €33.50 ($23.90 - $41) an hour from the state as guardians for refugee minors, Deutsche Welle reported.
All refugee children who enter Germany without their parent or another guardian are assigned one by the state. They are often private citizens, and help guide the refugee through the administrative and legal issues they must negotiate.
The Identitarians are a white nationalist youth movement that has branches across Europe and in North America, with close ties to alt-right figureheads in the U.S., including Richard Spencer of the National Policy Institute.
In Germany, the group has conducted a series of publicity stunts, draping banners with anti-immigrant slogans over the Brandenburg Gate in 2015, and attempting to storm the country's justice ministry last May.
The group called on members to become guardians to stop "social workers" and others who support offering asylum to refugee minors from getting the jobs—and to encourage the children to return to their countries of origin.
"We will talk with them about false expectations of their host country, as well as reuniting with their families in their home country," the statement said. "Should the first experiences be positive, we will try to expand this project across the country."
Identitarian spokesman Danial Fiss told the outlet that the group had already started carrying out their own training programs—and insisted a central goal of the scheme was to prevent the families of the minors entering Germany.
"It's completely open how such a guardianship develops," he said. "We want to approach them on an honest foundation, and explain that asylum law is not only about immigration, but also about returning home."
Germany admitted millions of refugees and migrants to the country in 2015, many of whom had fled the conflict in Syria. Among them were thousands of unaccompanied minors.
The number of unaccompanied minors entering Germany fell sharply in the first 10 months of 2017 to 8,107 from nearly 35,939 in 2016 and 22,255 a year earlier, according to the German Federal Office of Migrants and Refugees, cited by Reuters.
The fatal stabbing of a 15-year-old German girl by her former boyfriend, a 15-year old Afghan refugee, in December provoked debate over refugee minors in Germany.
Christian Lindner, leader of the Free Democratic Party, has called for refugee minors who commit crimes to be deported if their families can be located. In December, Welt am Sonntag reported that Germany was building two youth centers in northern Morocco to house deported Moroccan youths whose families could not be located.
A spokesman for Hamburg's domestic intelligence agency dismissed the Identitarian campaign in a statement to Deutsche Welle.
"Against the background of its anti-constitutional ideology and numerous xenophobic and nativist-motivated actions of the last few months, the current campaign can hardly be understood as a great social act," a spokesman told the outlet. "It almost seems cynical—it is not credible at all."