Far-Right German Politician Walks Home Naked After Clothes Theft
A leader of Germany's far-right Alternative for Germany (AfD) political party was forced to leave the beach in his swimsuit after his clothes were taken in a suspected politically-motivated theft.
"Other swimmers told me that the robbers shouted, 'This is no swimming place for Nazis,'" AfD co-leader Alexander Gauland, 77, said about the incident, Reuters reported.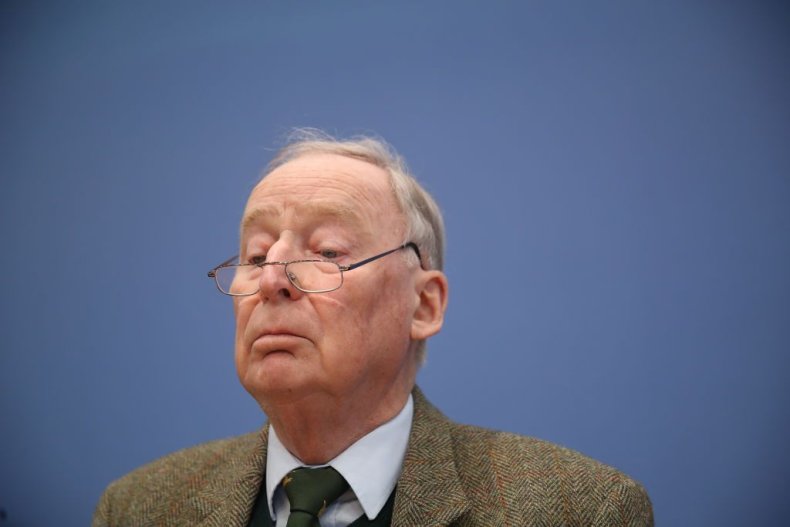 Gauland explained that while he was swimming in a lake near Potsdam last week, other swimmers called the police after the theft. According to German media reports, police are now investigating the crime as "politically motivated."
"My keys were in the trousers so the whole locking system of the house had to be changed," the politician complained.
Despite the politician's embarrassing and inconvenient predicament, many on social media found humor in the situation, especially after a picture began to circulate.
Gauland's anti-immigration populist party, which made significant gains in Germany's 2017 elections, has often been compared to the Nazi party of World War II dictator Adolf Hitler. Gauland added fuel to that criticism with recent comments, which were interpreted as downplaying the atrocities committed under Nazi rule.
"[Germans] have a glorious history and one, my dear friends, that lasted a lot longer than those damned 12 years. Hitler and the Nazis are just a speck of bird shit in over 1,000 years of successful German history," Gauland said, Deutsche Welle reported. However, even members of the AfD have criticized the comments.
The party's centrist block, "Alternative Mitte" (Alternative Center), released a statement against Gauland's remarks.
"How could anyone think it was a good idea to cause so much damage and thereby do harm to the AfD at what was for the party a small, insignificant event? Only Alexander Gauland can answer that question," the block wrote, according to Deutsche Welle.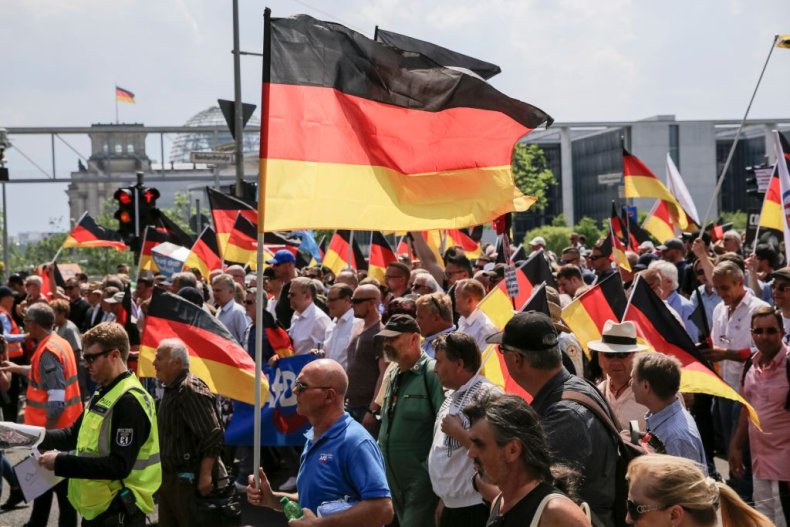 Germany's President, Frank-Walter Steinmeier, condemned the comments as well.
Steinmeier said that anyone "who denies that singular break with civilization or minimizes it not only ridicules the victims but also wants to rip open old wounds and sow new hatred … We must all stand against this."
More than seven decades after World War II, the history of Nazi rule remains a sensitive topic in Germany. The Western European nation maintains strict laws banning Nazi symbols and "incitement of the people, or hate speech." The country also has laws criminalizing Holocaust denial. Until 2016, publishing and printing Hitler's manifesto, Mein Kampf, was also banned.