Far-Right Granddaughter of Benito Mussolini Wins Election as Rome City Councilor
Rachele Mussolini, the granddaughter of Italian dictator Benito Mussolini, has won a second term as a city councilor in Rome, receiving over 8,200 votes.
While Rachele Mussolini had previously garnered only 657 votes in the 2016 election, she was able to capture a plurality this time, receiving more votes than anyone else on the ballot. The election took place on October 3 and 4 in 1,200 municipalities across Italy. This included the nation's four largest cities, Rome, Naples, Turin and Milan, as well as hundreds of smaller localities.
Rachele Mussolini is a member of the Brothers of Italy party, a far-right group critics say is rooted in neo-fascism. The Brothers of Italy is one of a number of right-wing parties that have seen a steady increase in support and power in the country, including a similar faction known as the League. The party is the only major political party not to support the government of Prime Minister Mario Draghi who took office in February.
Rachele Mussolini is the daughter of jazz pianist Romano Mussolini. Despite her family heritage, Rachele Mussolini has stated that she does not want to be known only for her grandfather's actions, and that she "has many left-wing friends." In an interview with Italian newspaper La Repubblica, she stated that "in the past, I got interviewed only because of my family name. During my last term, they started asking about the initiatives I promoted on the city council. I've worked hard."
"I learned to live with my surname since I was a child," she added. "At school, they used to point at me, but then Rachele emerged and the person (that I am) prevailed over the surname, however burdensome that name is." When asked about her views on fascism, she was reportedly hesitant against answering, but did say that she was against its "glorification."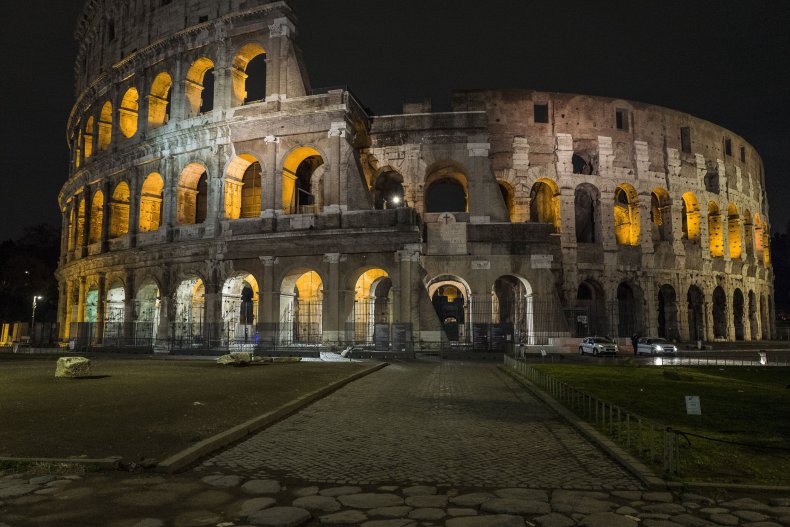 Benito Mussolini first took power in 1922, and slowly turned Italy into a fascist dictatorship through a series of power-grabbing moves and the use of secret police. When the Second World War broke out, he aligned himself with the Axis Powers of Nazi Germany and Japan before eventually being deposed and executed in 1945. Today, he is remembered as one of the most controlling totalitarian leaders in history.
Despite the rise of right-wing politics in Italy, center-left candidates are still on the path to victory in Naples, Milan, and Bologna, where they are expected to win mayoral elections in all three cities. However, in Rome, the right remains more prominent, where a run-off between the center-left and right-wing candidates is due to be held on October 17 and 18.
Newsweek has reached out to the Italian Ministry of Foreign Affairs for comment.