Far-Right Group Distributes Anti-Muslim Leaflets in East London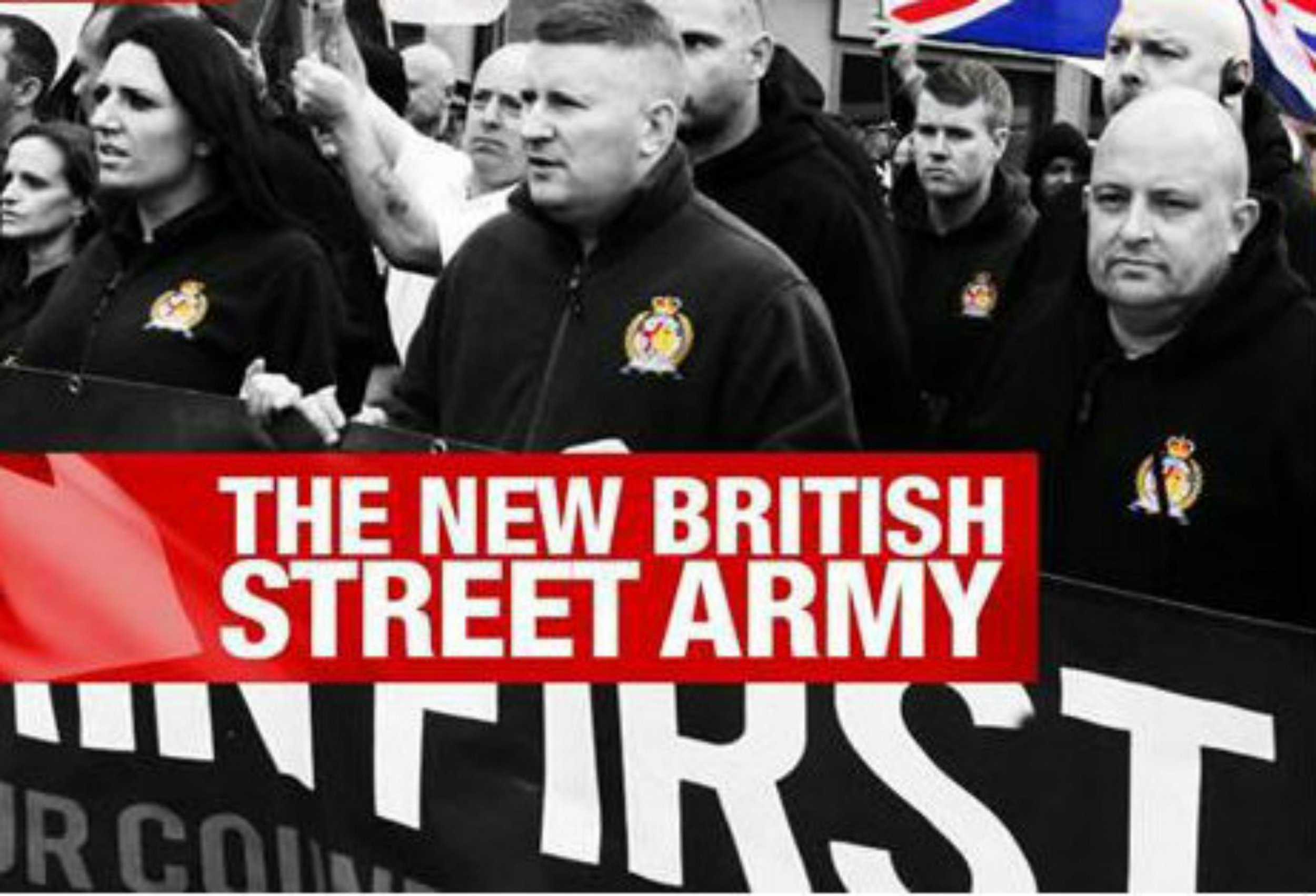 A video posted on Facebook on Sunday shows a 'Christian Patrol' taking place on London's Brick Lane, carried out by the far-right Britain First organization in a move that interfaith thinktank Faith Matters labelled as "exploitative".
The footage shows two members of the group driving down the busy street in an armoured Land Rover before distributing leaflets to people which read: "Muslim patrols are operating in this area confiscating alcohol and harassing women" and include the cross of the knights templar symbol which is often used by far-right groups.
This is not the first time the group have carried out such actions while claiming 'religious' grounds. The last time they were active was almost a year ago, in late January 2014 when they did so supposedly in response to counter 'Muslim Patrol', which was taking place in the same areas in east London.
Muslim Patrol, who haven't been active since 2013, posted videos of themselves online also, and they were known to confiscate alcohol from people, shout homophobic abuse and condemn women they regarded as being inappropriately dressed. Steve Rose, who works at Faith Matters, which aims to promote community between religions, says that most of them are now in jail.
However, despite Britain First claiming to be combatting these 'Muslim patrols', Rose says that their motivations are much more provocative. "This year, they're doing it under the pretext that Muslim groups are trying to 'impose Shariah law in this area' - although they don't say how."
Rose explained that Britain First used to carry out more traditional political activities - it's a registered party - but that they "now consider themselves as a street movement. They're pushing their agenda of cultural nationalism and trying to say there's this binary between Christians and Muslims."
He pointed out that the video also showed Britain First's tactics: "You can see them trying to goad people to provoke a reaction so they can say 'Look, there are angry, violent Muslims'. It's very exploitative."
The Met Police said that they were made aware of the group on January 16th and officers spoke to the group who left a short time later, adding that no arrests were made.
They added: "We continue to monitor the situation. We work to ensure our officers are in the right place at the right time to reassure the local community and deal with any issues that arise."
In contrast to these two small, aggressive 'patrols', the dedicated security groups who have stepped up protection of Jewish areas in the aftermath of the Charlie Hebdo attacks are affiliated with, and trained by, the Met Police. The Shomrim Orthodox organisation tweeted last week that they would be stepping up patrols in north west London, and the Community Security Trust whose slogan is "protecting our Jewish community" told Newsweek last week that they were also increasing security and training more volunteers.