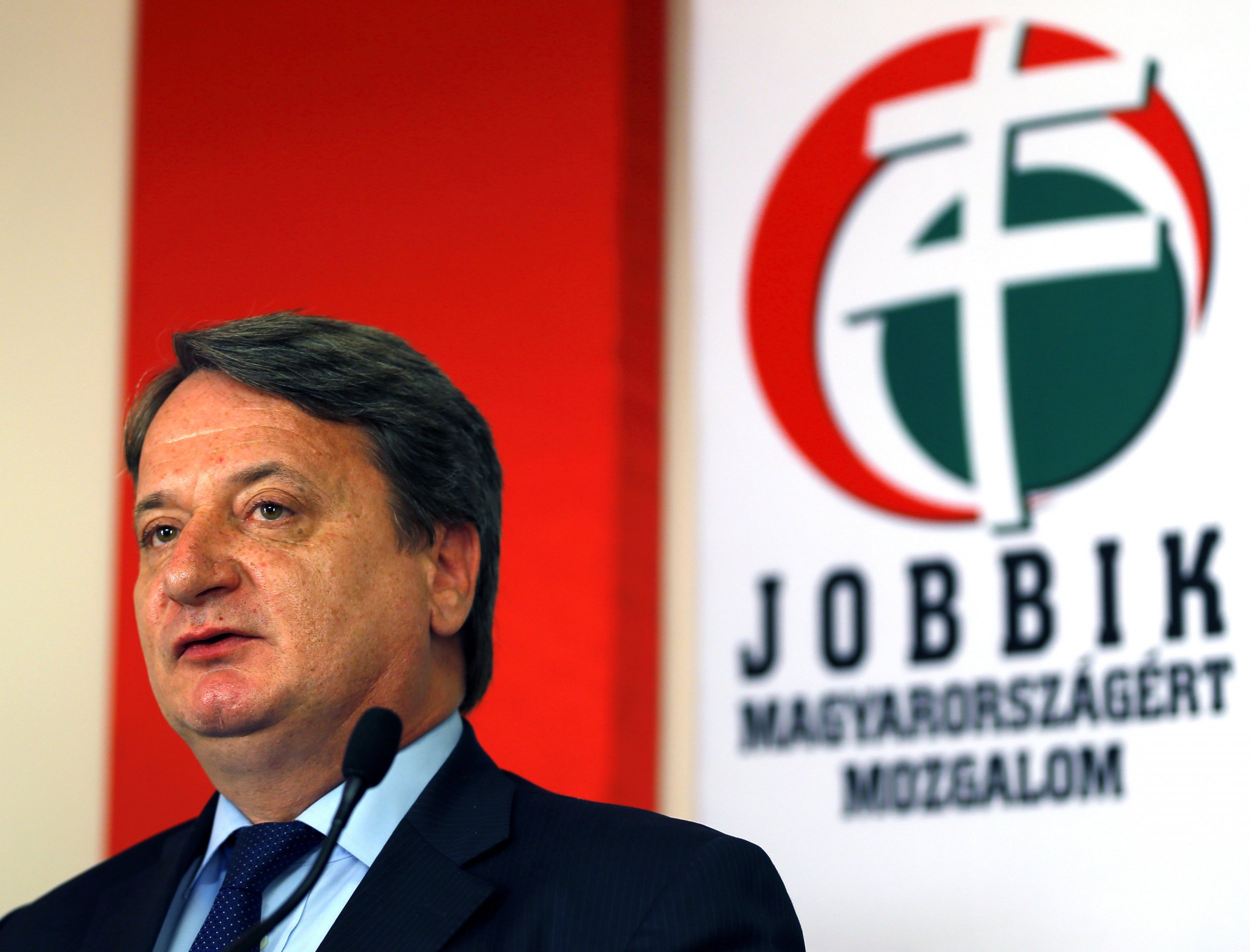 The Hungarian government is requesting the right to lift immunity from a member of the European Parliament so that it can investigate accusations he has been acting as a spy for Russia.
Béla Kovács, who is a member of Hungarian far-right party Jobbik and a vocal advocate of pro-Russian politics, is suspected of having ties with the Russian intelligence dating back to the late 1970s.
"The case is currently in front of the European Parliament, after the Hungarian prosecutor general's office turned to its President requesting the suspension of MEP Béla Kovács' immunity," Hungary's Prime Ministerial office confirmed.
"At the moment Hungary is waiting for a decision on that by Brussels," the PM's office said.
When contacted by Newsweek, the European Parliament acknowledged that the Hungarian government has requested the revocation of on Béla Kovács' immunity status and an enquiry of his possible illicit activities is underway.
"MEP Kovács will be heard, and the JURI committee [the European Parliament's legal affairs committee] will examine the case and then vote on whether to suggest lifting or keeping the immunity of the MEP to the plenary," a spokesperson for the European Parliament said.
The Hungarian prosecutor general has said all aspect of the investigation are "classified", however if found guilty Kovács could face a sentence of up to eight years in prison.
On Tuesday, Hungarian newspaper Index revealed that Kovács's wife, Russian Svetlana Izstosina was also legally married to two other men, one of whom was a nuclear scientist from Moscow's state university.
In the decades prior to Kovács's emergence into Hungarian politics in the 2000s he and his wife had travelled unhindered by the USSR's strict border laws.
Index alleges Izstosina was employed or at least backed financially by the KGB to act as a messenger for the Soviet government, with Kovács as a suspected accomplice.
Hungarian and international intelligence services are also believed to be in possession of recordings of "conspiratorial" meetings Kovács had with Russian diplomats dating back to 2009, Index said.
Kovács has denied the claims and insisted media reports alleging he spied for Russia are "manipulative".
Jobbik have defended their MEP, with a spokesperson for the party calling the prosecutor general's office's actions "intolerable" on Wednesday.
Jobbik has called for Hungary to quit the EU and instead join Russia's alternate Eurasian Union. It advocates the use of labour camps for Roma "deviants" and has referred to Jews as a "national security risk". The party was described as "the strongest radical party in the EU" by its leader Gabor Vona, after it won 20% of the vote in Hungary's last parliamentary election.