The Far-Right National Front Gets a Boost from France's Catholics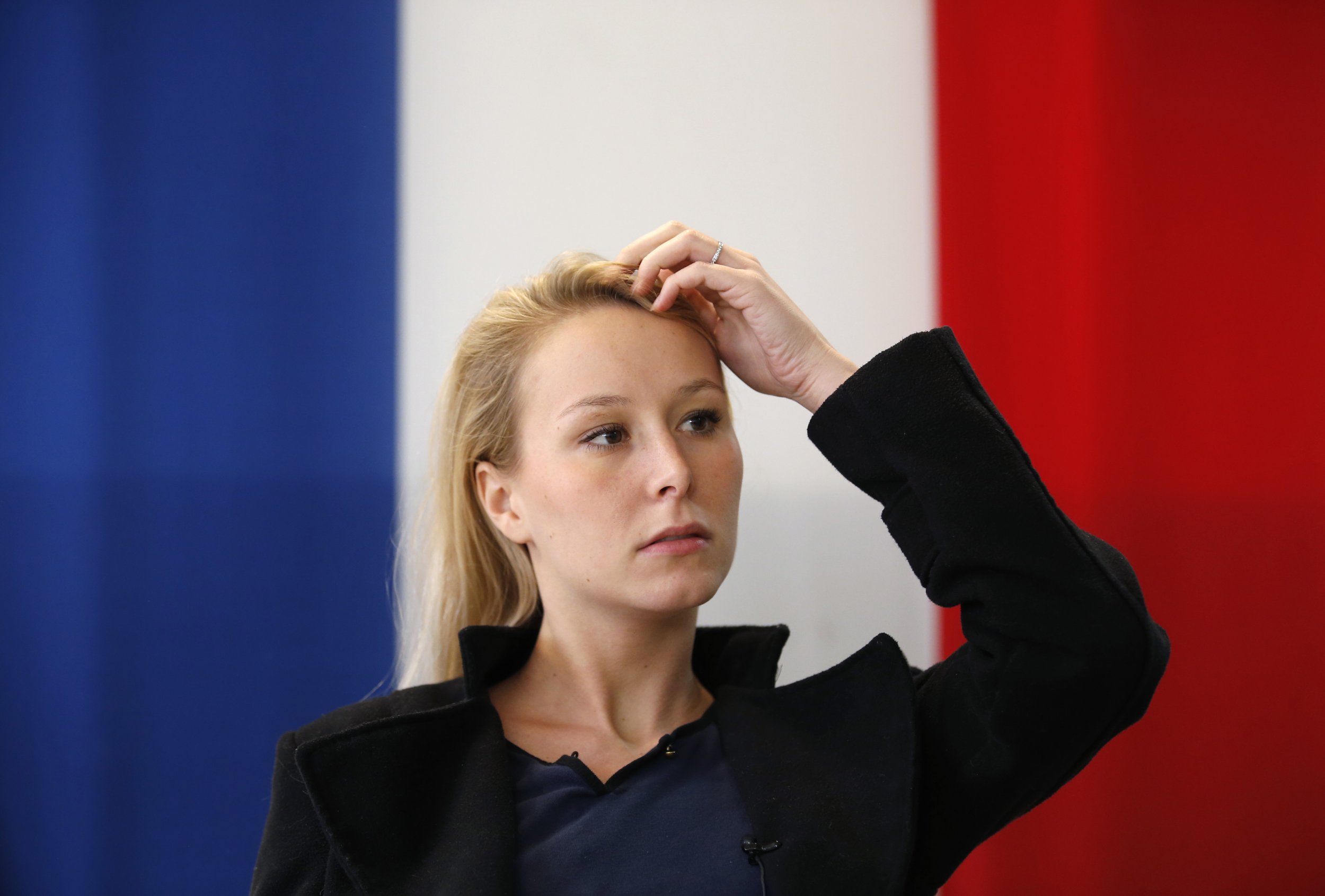 A new poll shows that a growing number of Catholics are giving their support to France's far-right National Front (FN) party, according to French weekly newspaper Pèlerin.
Of all the respondents who identified as Catholic, 32 percent had voted for Marine Le Pen's party in the regional elections on Sunday, the poll said.
That figure is higher than the national average of 28 percent, and the poll showed that in each of the three groups that Catholic respondents were split into—devoted, occasional and non-practicing—the FN is more popular than the ruling Socialist Party.
Of the three groups, non-practicing Catholics were the biggest National Front fans, with 34 percent of them voting for the party.
The FN scored a strong victory in the regional elections, beating both the Socialist Party and the opposition Republican Party.
One of the FN's rising stars is leader Marine Le Pen's niece Marion Maréchal-Le Pen, who trounced her Socialist and Republican competition in the race for leadership of the Provence-Côte d'Azur region. Her rhetoric has been fiercely religious throughout her campaign. Earlier this month, she said Muslim French citizens do not have the same "rank" as Catholics in France and when called on to explain her comments, she reiterated that France is "not a land of Islam."
According to Jérôme Fourquet, head of polling agency Ifop, which conducted the survey, the boost in support for the National Front could be part of a wider disillusionment with the established right-wing parties such as Nicolas Sarkozy's Republican Party. "This push took place largely in the traditional electorate of the right wing, composing of practicing Catholics and the elderly," he said. In last weekend's elections, the Republicans were just behind the FN with 27 percent of the vote.
A runoff election on Sunday will decide who will govern in France's 13 regions, with the National Front currently ahead in six of them.
In an attempt to limit the FN's reach, Prime Minister Manuel Valls on Monday called on the Socialist candidates in three regions to pull out of the election's second round to let Socialist backers give their votes to the Republican candidate. In the Provence-Côte d'Azur region, the race is down to Le Pen and Republican candidate Christian Estrosi who, according to a BFMTV poll released on Wednesday, are neck-and-neck, with 48 percent and 52 percent of the vote respectively.