Far-Right Politician Says He's Proud of Crimes Against Humanity and Ready to Repeat Them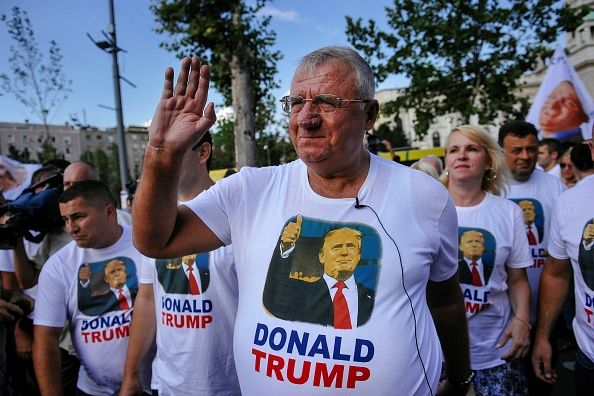 On Wednesday, a court in The Hague sentenced Vojislav Seselj, an ultra-nationalist politician in Serbia, to 10 years in prison for inciting crimes against humanity.
A staunch ally of Serbia's former leader Slobodan Milosevic, Seselj gave a speech in 1992 that led to atrocities against members of the ethnic Croatian minority living in northern Serbia, presiding judge Theodor Meron ruled Wednesday. "Seselj's speech incited violence that denigrated and violated the right to security of members of the Croatian population," the judge told the court.
But the far-right ideologue seemed unfazed and dismissed the ruling as "illegal."
I am "proud of all the war crimes and crimes against humanity that were attributed to me, and I am ready to repeat them in the future," the now-convicted war criminal told the Associated Press in a phone call.
The comments were characteristic of a man who has shown nothing but contempt for the court since he was first extradited to The Hague in 2003. When a judge asked Seselj to stand during a 2012 hearing, the academic turned far-right politician showed outright defiance.
"Stand up for you? You're not normal," Seselj snapped at a judge. "You are the scum of the earth. How can I stand up for you? I am a Chetnik [Serbian] duke."
Throughout his years in detention, Seselj insisted on defending himself, cursed at judges and accused The Hague of having an anti-Serb bias. But in 2016 the court acquitted Seselj of all responsibility for war crimes and ethnic cleansing, a decision that was decried by human rights groups and family members of the victims of the bloody wars in the Balkans.
Seselj had been the leader of a paramilitary group called Seselj's men, or "Seseljevci," and many say his fiery and bombastic speeches caused his followers to commit atrocities against non-Serb populations in Bosnia, Croatia and Serbia. A judge, however, ultimately determined that the speeches were meant to "boost morale" and did not constitute crimes. Wednesday's guilty verdict came after the prosecution appealed the 2016 acquittal.
"The fact that the appeal mechanism worked is immensely important. Croats in Serbia feel that they've found justice with this verdict," Jelena Milic, director of the Center for Euro-Atlantic Studies in Serbia, told Newsweek. "There are so many families whose lives have been ruined because of Seselj."
Despite the guilty verdict, Seselj will not be forced to return to prison because he already served 11 years in pre-trial detention.
"The sentencing to a bit less than time served is probably the result of a compromise, and a desire of the judges to wash their hands of this case," Eric Gordy, a sociologist and Balkan expert at the University College London, told Newsweek.
"On the positive side, the verdict revises the record to indicate that Seselj is, in fact, a war criminal. And while people might be critical of the limited scope of the conviction, it underlines a point that is often forgotten: intimidation and abuse of domestic populations was an important part of the international conflict in the 1990s," Gordy added.
Still, Seselj was elected to Serbia's parliament in 2016 and makes frequent appearances in the state-allied media. Despite, or perhaps because of, his tendency towards diatribe, he has enjoyed extensive influence throughout Serbia for decades, experts note.
"He and his party are quite marginal, and perform poorly in elections. Riding on the publicity he got after his acquittal in 2016, his party got eight percent in parliamentary elections, and returned to the parliament. But they never matched that result again…. For all the legend that surrounds Seselj, he is widely despised in Serbia, regarded as a vulgar and violent extremist," Gordy said.
"On the other hand, pretty much the whole of the establishment currently in power traces its roots to his political stable, and many of his worst ideas have become a part of the political mainstream and an element of school curricula in subjects like history," Gordy continued, adding that Seselj's influence can now be seen all over "the content of the tabloid media" in Serbia.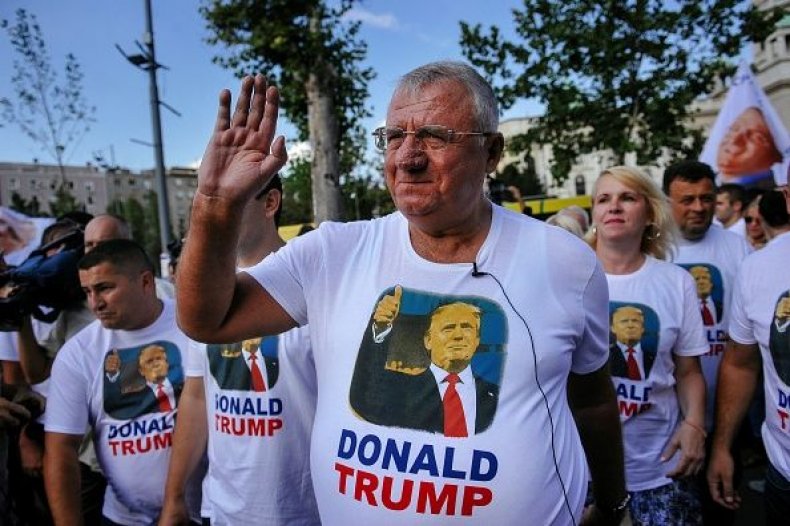 With this in mind, Milic said the guilty verdict could provide an avenue for Seselj to be stripped of his parliamentary mandate and taken out of the public eye. The Youth Initiative for Human Rights, an organization with branches across the Balkans, noted Wednesday that Serbian law requires that Seselj's term as a parliamentarian be cut short.
"The fact that he is now a convicted war criminal is very important," Milic stressed.