Far-Right Tries to Block Muslim Bataclan Gigs Critics Call 'Sacrilege'
The French far-right is spearheading a campaign to block performances by a provocative Muslim rapper at the Bataclan theater in Paris, where almost 100 people died during the 2015 terror attacks on the city.
An online petition created by Marine Le Pen's National Rally party—formerly Front National—had gained more than 17,000 signatures as of Monday night, AFP reported.
Le Pen tweeted, "No French person can accept that this guy will spew out his rubbish" at the Bataclan, the scene of such "carnage." She added, "We have had enough of complacency and worse, of this incitement to Islamist fundamentalism."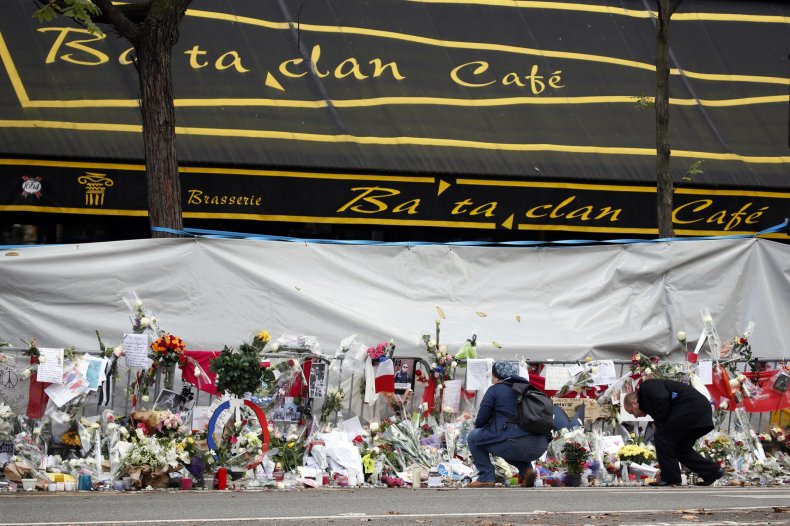 Medine Zaouiche, known by stage name Medine, has been criticized for his 2015 song "Don't Laïk," released one week before the Charlie Hebdo killings. The song name is a combination of the English "don't like" and the French word for secularism, "laïcité."
In "Don't Laïk" Medine sings, "Let's crucify the secularists like at Calvary… put fatwas on the heads of these idiots." The rapper said the track was to "secular fundamentalists what Charlie Hebdo cartoons were to religious fundamentalists," and told the New York Times in 2016 it was intended as a celebration of French secularism. Medine later admitted he "went too far" with the lyrics, telling a conference, "Provocation is only useful when it provokes a debate, not when it triggers an iron curtain."
Medine has also been criticized for pictures posing in a T-shirt sporting the word "Jihad," which is also the name of an album he released in 2005.
The rapper is due to play two dates at the Bataclan in October, just before the three-year anniversary of the ISIS attacks that left 130 dead and more than 400 wounded across the city.
Though the movement against him is led by those on the far-right, Medine is also facing calls to cancel his shows from more mainstream figures. French opposition leader Laurent Wauquiez said "someone who sings about 'crucifying secularists' and calls himself 'Islamo-scum'" should not appear at the venue. "It is sacrilege and dishonours France," he argued.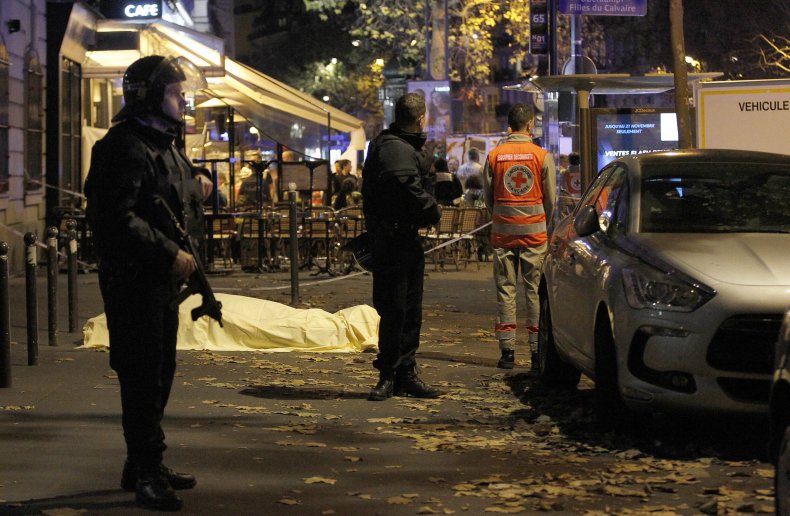 Medine took to Twitter to defend himself, lambasting "buffoons" who are "incapable of understanding a simple quotation." The rapper—who has previously described himself as "a bomb disposal expert who has been mistaken for someone who plants them"—told AFP he had been fighting against radicalism for 15 years.
Originally from the northern city of Le Harve and of Algerian descent, Medine is outspoken in his criticism of inequality within French society. In his interview with the Times, he said his music is "looked on with the condescension that is reserved for everything coming from the housing projects."
Medine claims to be a victim of "the extreme right and their supporters, who twist the meaning of my songs," asking "Can we let the extreme right dictate what concerts go on and our freedom of expression?"
The Life for Paris victims group defended the Bataclan's decision to hold the gigs, explaining, "We will not let anyone use the memory of the victims for political ends, as is the case here."