Faraday Future Electric Car Travels From 0 to 60 mph in 2.39 Seconds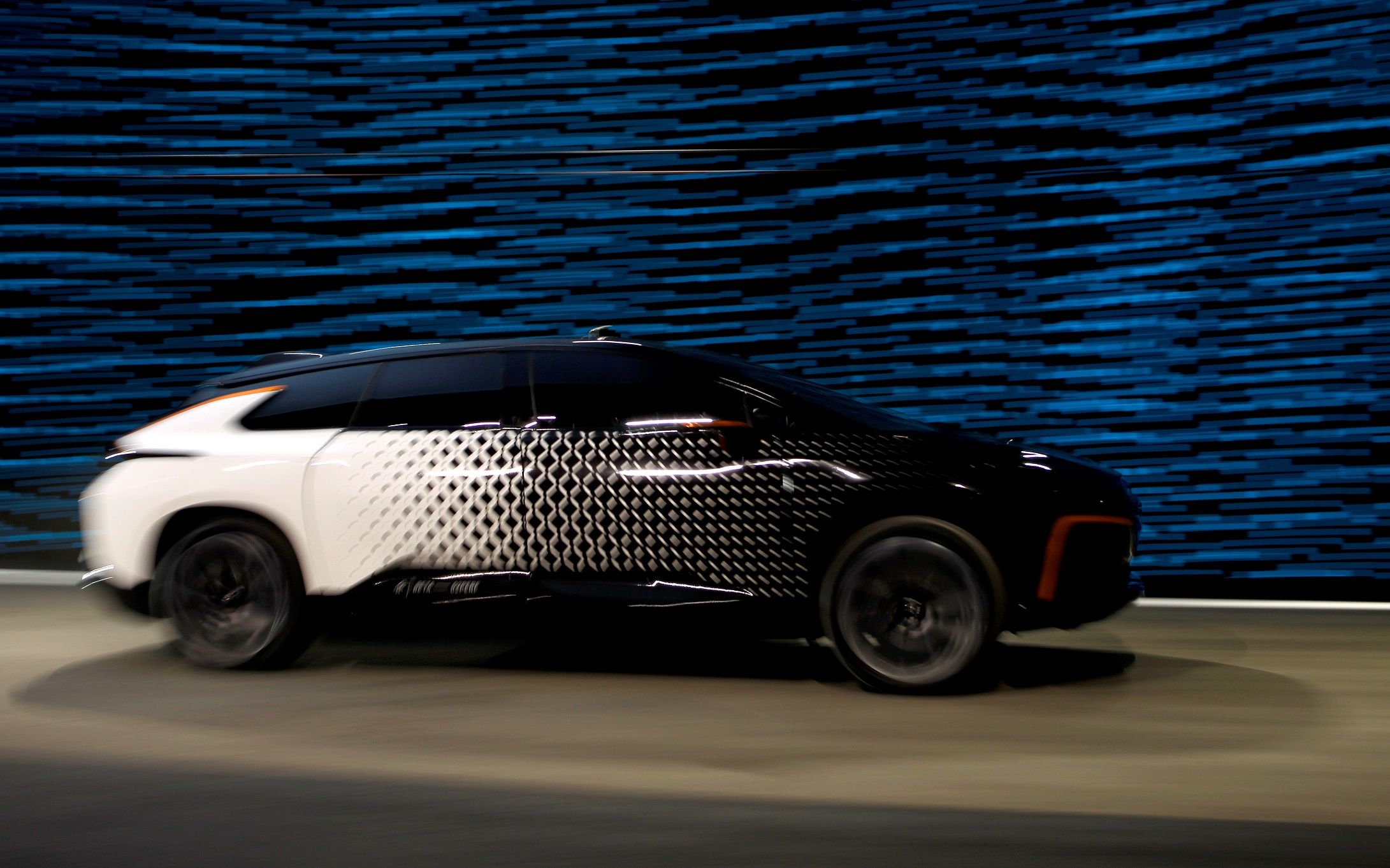 Automotive startup Faraday Future has unveiled a self-driving vehicle capable of accelerating faster than any other electric car on the market.
In a video demonstration at the Consumer Electronics Show in Las Vegas on Tuesday, Faraday Future's FF 91 reached 60 miles per hour in 2.39 seconds.
Tesla's Model S accelerated to the same speed in 2.5 seconds on the same track used by the FF 91, although a recent software update will improve the acceleration by 0.1 seconds.
"FF 91 represents a bold step forward for the automotive industry, a new breed of electric mobility that combines supercar performance, precise handling, the comfort of an ultra-luxury passenger vehicle, and a unique collection of intelligent internet features," says a spokesperson for Faraday Future.
Similar to Tesla vehicles, the FF 91 features self-driving capabilities that allow the vehicle to autonomously park itself, while the 378-mile range stated by Faraday Future is more than 50 miles more than Tesla's.
Despite the impressive features, some industry analysts remain sceptical of Faraday Future and doubt whether the company can deliver on all of its promises.
"This is a must impress situation," Gartner automotive analyst Mike Ramsay told the BBC. "It is very difficult to be a startup carmaker, particularly when you are coming from a tech background."
Ramsay doubts the FF 91 will offer serious competition to Tesla. He added: "It seems like it's more in the realm of fantasy than reality. For the car to have a 130kWh battery pack, it would be very heavy, and very expensive—extremely expensive to have a battery that size."
Speaking at the unveiling of the FF91, Faraday Future senior vice president Nick Sampson said: "Despite all the naysayers and the skeptics, we will persist."