Prince Harry's Popularity Has 'Fallen Off a Cliff' Since Meeting Meghan Markle, Claims Nigel Farage
President Donald Trump may have once suggested Nigel Farage be made U.K. ambassador to Washington but the Brexit party leader has been recorded making some far from diplomatic comments.
Known as the key architect of Britain leaving the European Union, Farage gave an unflattering view of certain members of the Royal family, as well as its latest American addition.
In a speech to a right-wing political conference in Sydney from which the media were barred, Farage was full of praise for the queen, whom he described as "an amazing, awe-inspiring woman." But he conveyed a dim view of the rest of the royals.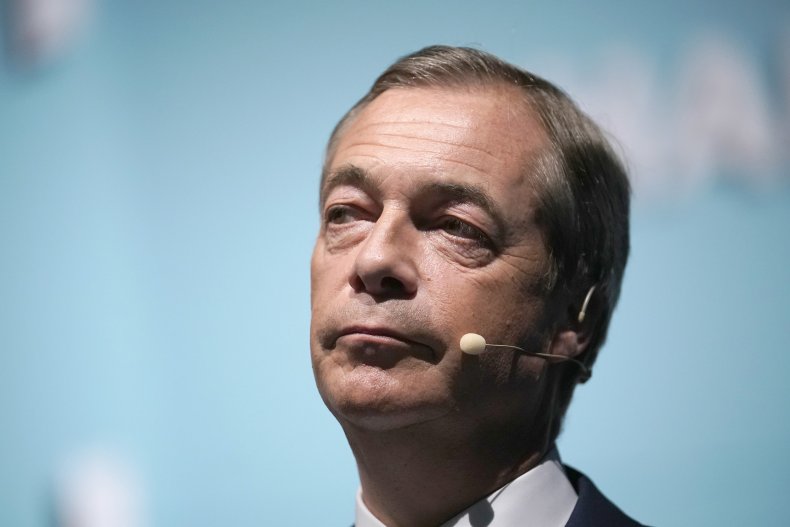 "When it comes to her son, when it comes to 'Charlie Boy' and climate change, oh dear, oh dear, oh dear," he said, according to The Guardian, which heard a recording of part of the speech.
"Her mother, Her Royal Highness the Queen's mother was a slightly overweight, chain-smoking gin drinker who lived to 101 years old. All I can say is 'Charlie Boy' is now in his 70s ... may the Queen live a very, very long time."
When asked about women choosing to have fewer children because of environmental concerns, Farage took aim at Prince Harry and Meghan Markle's decision to have two children.
He said Harry used to be "young, brave, boisterous," "a brave British officer who did his bit in Afghanistan" and was the "most popular royal of a younger generation that we've seen for 100 years."
"And then he met Meghan Markle, and it's (his popularity) fallen off a cliff. We've been told in the last week that Meghan and Harry will only have two children ... and we're all completely ignoring, the real problem the Earth faces.
"That is the fact the population of the globe is exploding but no one dares talk about it, no one dares deal with it, and whether Prince Harry has two kids is irrelevant given there are now 2.6 billion Chinese and Indians on this Earth," Farage said.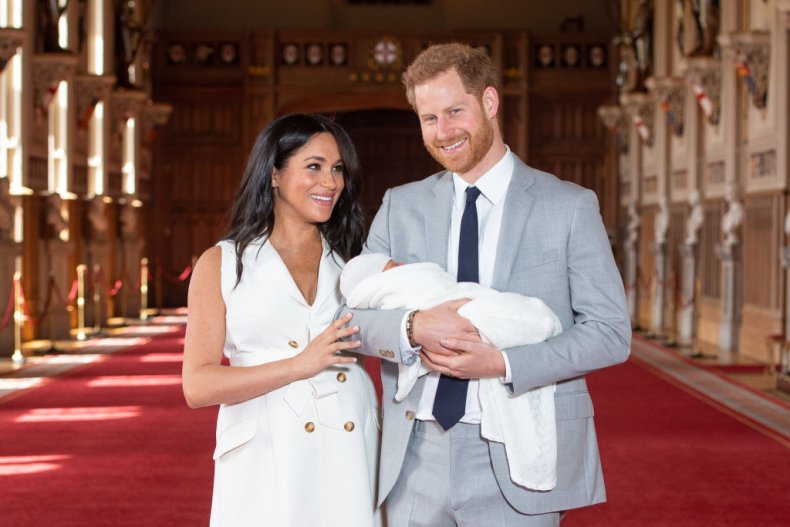 Around 500 people attended the event on Saturday night and former Australian prime minister Tony Abbott was among the guests.
The Sydney Morning Herald reported that Farage had also commented that Prince Harry's marriage to Markle had turned him into the "prince of wokeness."
Farage often brandishes his friendship with Trump, who tweeted in November 2016 that he should be made the British ambassador to Washington.
Sir Kim Darroch stepped down from the post after leaked memos revealed he had described the Trump administration as "inept." Asked if would consider the role, Farage said "no I don't think I'm the right man for that job."
"But, am I the right man to try and help forge a better, closer relationship in terms of intelligence, security and trade with an administration that contains friends of mine? Yes, I could be very useful," he said last month, according to The Independent.
When Farage attended a special event in Washington in July, Trump said of him: "He did a great job, and I know he's going to work well with Boris, they are going to do some tremendous things," referring to the incoming British prime minister, Boris Johnson.