German Magazine Begs Britons To Stay...And Warns of Brexit Consequences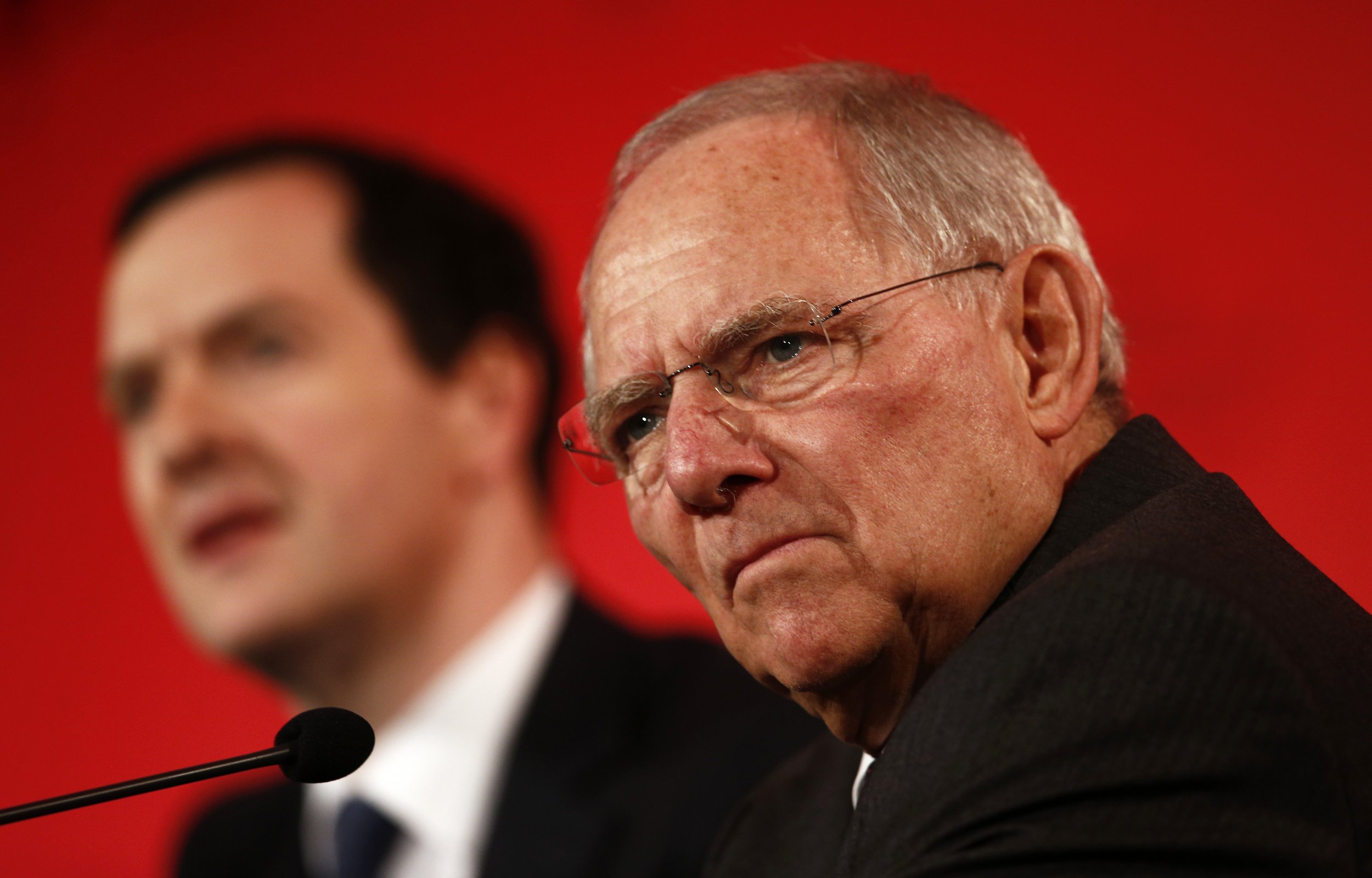 One of Germany's top news magazines has issued a plea for Britain to stay in the European Union—and the country's finance minister has warned of harsh consequences if it leaves.
Der Spiegel, an influential current affairs weekly, will run an editorial in its Saturday edition offering Britain a "firm handshake, coupled with an honest, straightforward appeal: remain," The Guardian reported.
"Germany has always looked across the Channel with some degree of envy," it will say. "On our emotional map of Europe, the Italians were responsible for love and good food, the French for beauty and elegance and the Brits for nonchalance and progress.
"They have an inner independence that we Germans lack, in addition to myriad anti-authoritarian, defiant tendencies. A lot of what happened in Britain spilled over to us sooner or later, reinforcing our cultural ties."
But in an interview to be published in the issue, Wolfgang Schauble, Germany's powerful finance minister, said that if Britain voted to leave the bloc in its June 23 membership referendum, it could not expect access to the EU's single market.
To do so, he said, "would require the country to abide by the rules of a club from which it currently wants to withdraw. In is in. Out is out."
U.K. Independence Party (UKIP) leader and Brexit campaigner Nigel Farage tells Newsweek in a statement that Schauble should be considering the impact on German manufacturing of excluding Britain from the single market. He said it would be "best" that Schauble "speaks to BMW and Volkswagen in [a] German election year."
If Britain votes to leave the bloc, Prime Minister David Cameron has said he will immediately trigger Article 50 of the treaty of Lisbon, which would initiate a two-year or longer period of renegotiating the U.K.'s trading relationship with the rest of the EU.
Any new arrangement will need to be approved by a qualified majority of member states.