Ukip Release Calypso Song Featuring Mock-Carribean Accent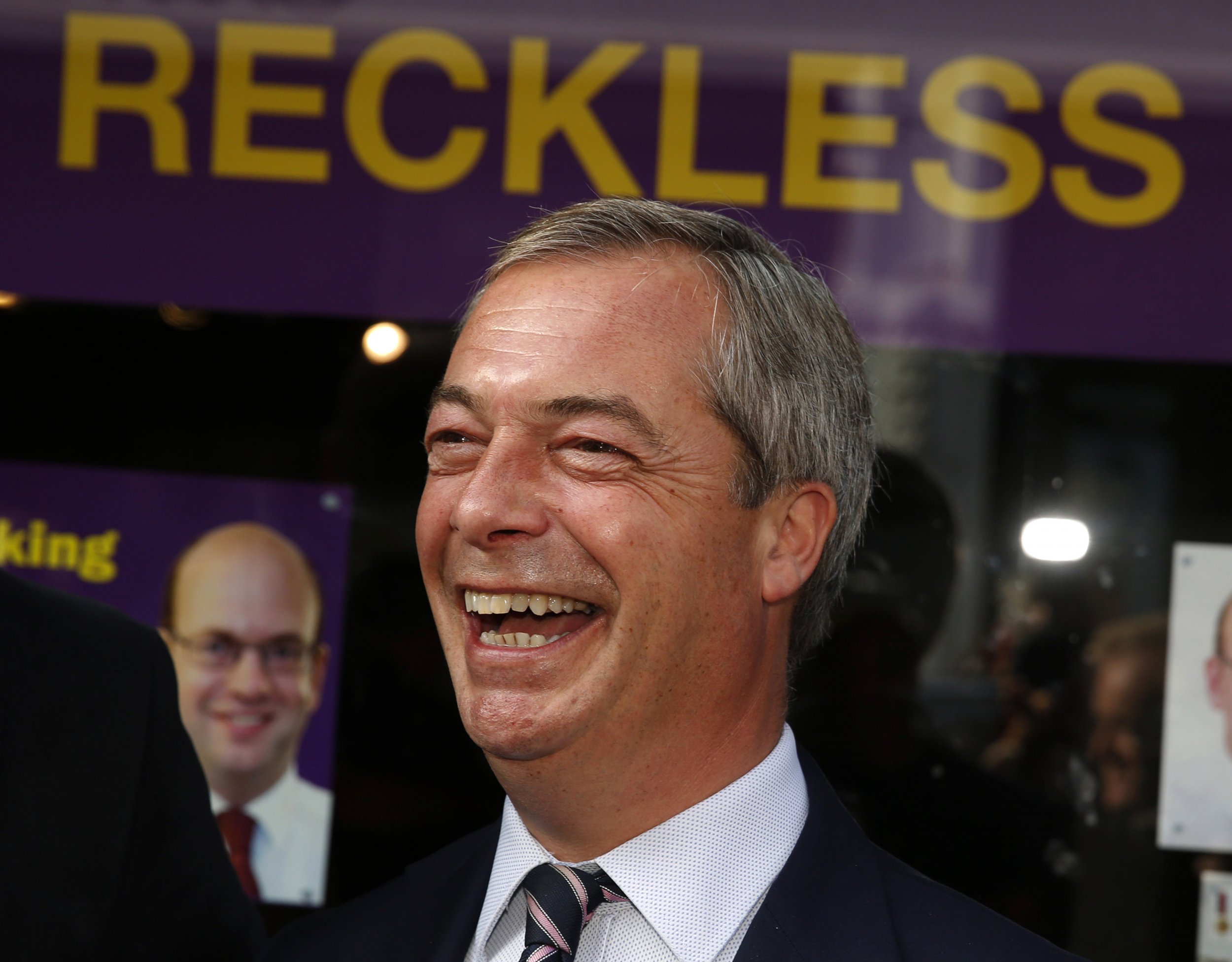 The UK Independence Party have released a calypso-style song, written and recorded by former-BBC Radio 1 DJ Mike Read. The song, titled Ukip Calypso, features Read singing in a mock-Caribbean accent about immigration and the NHS and complaining about EU policy on jam and bananas.
After being first aired at a gala dinner for Ukip members on 26th September, the song is available on Spotify and for download on Amazon for 79p by a group billed as 'The Independents'.
The Ukip leader Nigel Farage has high hopes for the song's success, tweeting: "Help get the UKIP Calypso by The Independents to Number 1". According to Ukip's Southampton branch, in order to get into the Top 10, the song needs to sell 28,000 downloads. If the 44,000 members of Ukip all downloaded a copy, the song could well be a contender to reach number one.
In the song, Read sings about the party's ambitions and its target seats. Putting on a Caribbean accent, Read lets rip with rhyming couplets such as: "Leaders committed a cardinal sin, open the borders let them all come in." A Ukip spokesperson put Read's decision to use the accent and a calypso style for the song down to 'personal choice'.
Revealing an optimistic take on the party's chances in the 2015 general election, the chorus goes on: "Oh yes, when we take charge and the new Prime Minister is Farage/We can trade with the world again when Nigel is at Number 10."
Ukip describes itself as "unashamedly patriotic", promoting independence, "from the EU and from government interference". The lyrics address all the popular Ukip topics, including illegal immigrants, the EU and the NHS. They also refer to more bizarre matters, including "bent bananas", 'British jam' and how "Farage he likes his fags and beer".
A YouGov poll carried out last week showed Ukip support at a record high of 19%. The poll also showed that the party's biggest support in terms of age-groups comes from the over sixties, with 26% of this group saying they will vote for the party.
In May, Ukip became the first party in over a century other than Labour or Conservatives to come first in a UK-wide election. The 2014 European elections saw the party winning 24 out of the UK's 73 seats in the European parliament. Douglas Carswell, a former Tory MP, became the first elected Ukip MP after winning the the Clacton by-election this month by almost 60% of the vote. In another by-election on the same day, Ukip was also less than 617 votes away from capturing the formerly secure Labour seat of Heywood and Middleton in Greater Manchester. The forthcoming Rochester and Strood by-election on November 6th could see another Ukip victory.