Farc and Colombian Government to Clear Landmines Together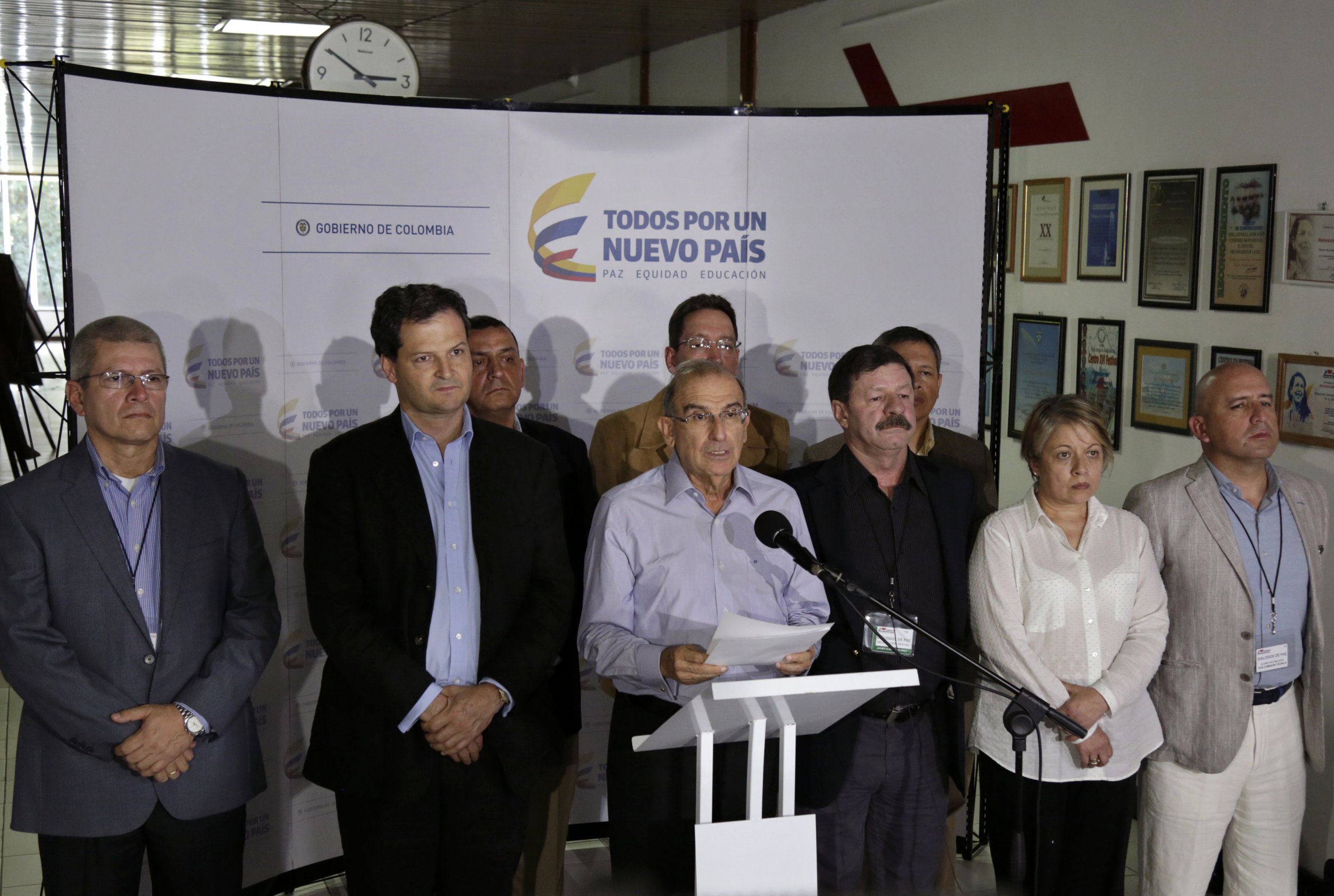 The Colombian government and Farc guerrilla rebels have announced an unprecedented joint venture to remove landmines and improvised explosive devices (IEDs) from the country's rural areas, where they have battled for more than 50 years, BBC reports.
Military members and rebels will work side by side on the delicate task of getting rid of landmines, which have injured or killed an estimated 11,000 people since 2000. Neither side is to wear uniforms or carry weapons. The project will be overseen by the Norwegian People's Aid, which has been helping guide negotiations for peace in the country.
The announcement was made on Saturday during peace talks in Cuba that have been ongoing since 2012 in an effort to cease conflict in the war-torn nation. While the talks have been productive, with the sides having made concessions on ceasing the illegal narcotics trade, agricultural issues and land reforms, Colombian president Juan Manuel Santos has been pushing for a final deal to be reached by the end of the year.
"I would like to congratulate our negotiating team and acknowledge what the Farc are doing, because this is bringing us closer to the shared objective of reaching peace in Colombia," said Santos following the announcement.
Colombia is among the countries most affected by landmines. Government negotiator Humberto de la Calle told reporters in Havana that "our main objective in these conversations is to put an end to the conflict and avoid future victims in our country, and that's why the de-mining proposal is a first but giant step toward peace."
The civil war between the military and the leftist rebels has resulted in more than 220,000 deaths since the beginning of the conflict in the 1960s, according to statistics from the Colombian government.
The next round of peace talks is scheduled for March 17, according to Al-Jazeera.