Miss Universe Responds to FARC's Invitation to Havana Peace Talks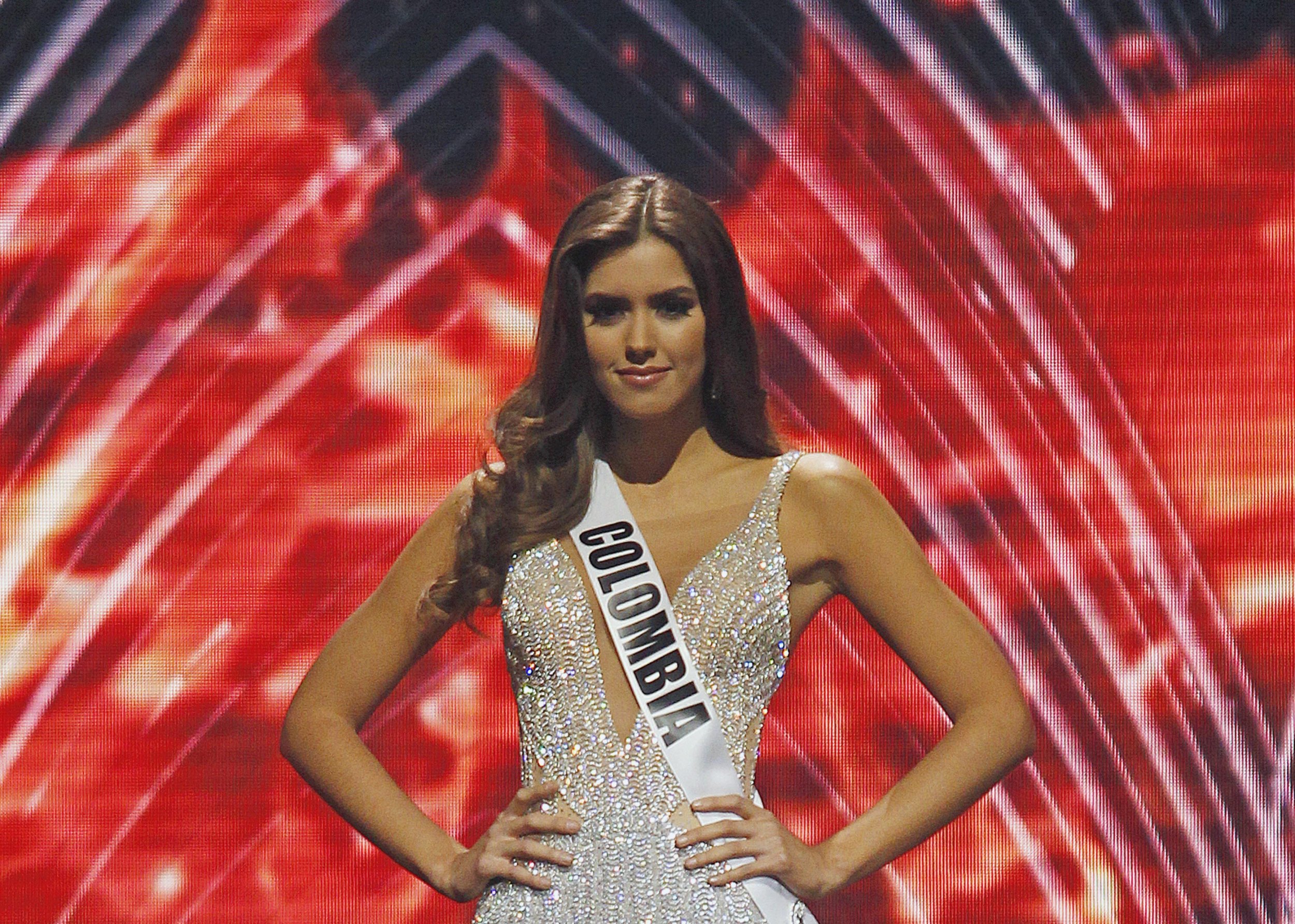 Updated | Colombia's FARC rebel group has invited the newly crowned, Colombian-born Miss Universe to take part in their peace negotiations with the government, according to a statement published on the group's website.
FARC, or the Revolutionary Armed Forces of Colombia People's Army, is a guerilla group that has been in conflict with the Colombian government since launching an insurgency in 1964. It is classified as a terrorist group by both the U.S. and the European Union.
The group published a letter Friday on their website addressing Paulina Vega, who was crowned Miss Universe in Miami last month, inviting her to peace talks in Havana. Vega has reportedly said she would be willing to attend the Cuban negotiations, CNN reported Sunday.
"We read with interest about your desire to contribute with your good offices to peace and reconciliation of the Colombian people," the letter reads. "We invite you to materialize your visit to update you about the development of the peace talks, the progress and the enormous contribution that you and the majorities who desire peace can make," the group's letter to Vega read.
It is unclear what FARC hopes Vega's contribution to the talks would be, although FARC say they consider her views "a valuable contribution to peace."
Vega, 22, is originally from Barranquilla on Colombia's northern coast, and she is a model and a business administration student at the Pontificia Universidad Javeriana in Bogotá.
Vega responded to Newsweek's request for comment Monday with a statement saying that she remained concerned about peace in her country and she would be willing to repond to any requests for help -- if they came from Colombian President Juan Manuel Santos.
"Throughout my year as Miss Universe, I will travel the globe and I plan to act as an ambassador for my country, promoting Colombian culture and all of the opportunities that it has to offer," Vega's statement read. "That said, the main representative of Colombia is President Santos. If he and the Colombian government think I can be of any help, I remain ready and willing to assist in any and all areas that will help promote further peace, stability and progress."
The talks in Cuba are the latest in a series of stalled attempts to broker peace between the Marxist FARC and the Colombian government. Around 220,000 people have been killed in 50-year conflict between the group and the government, the BBC reports. A person was kidnapped every eight hours between 1996 and 2005, according to Ploughshares, a peace and security nongovernmental organization. FARC claims it has "never kidnapped" and refer to the act of kidnapping as "financial detention."
FARC's activities are of particular interest to the United States. Around 60 percent of cocaine exported from Colombia to the U.S. is from FARC, according the the U.S. government. The Colombian government claims that FARC is involved in many aspects of cocaine production, from cultivating coca to trafficking abroad, which the group's commanders deny. Reuters reports.
Vega's invitation from FARC isn't the first time an international beauty pageant has turned political. Last month, furor broke out over a selfie taken by Miss Israel, Doron Matalon, that featured Miss Lebanon, Saly Greige, alongside contestants from Slovenia and Japan. Greige distanced herself from the photo, but the Miss Universe Organization defended it and said it was "unfortunate" that a photo of four contestants could be viewed in a negative light.