FARC Rebel Leader Tells Group to Stop Buying Weapons
Rodrigo Londono Echeverri, leader of the Revolutionary Armed Forces of Colombia (FARC), has ordered the organization to cease the purchase of weapons and ammunitions in order to show it is committed to finding a solution to its 50-year-long conflict with the Colombian army, the BBC reports.
In September, Colombian President Juan Manuel Santos, alongside Rodrigo Londono who goes by the nom de guerre Timochenko, pledged to end the war that has caused the deaths of 220,000 and displaced millions over the last half a century.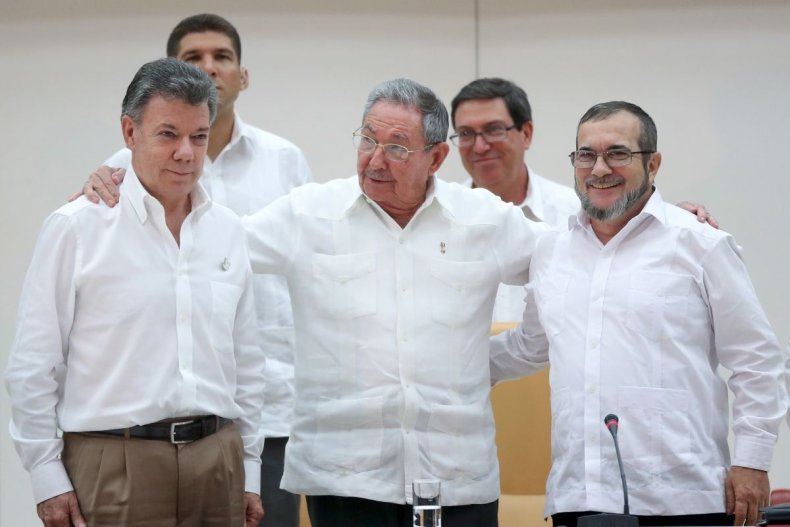 The peace talks between the government and rebel leaders had been taking place in Havana, Cuba, for almost three years, but September marked the first time the two had met. "We will not fail," Santos said at the signing ceremony. "The time for peace has arrived."
The men also agreed on an official deadline of March 23, 2016, for FARC to lay down their weapons.
On Tuesday, a FARC member was sentenced to 27 years in U.S. prison for his involvement in the kidnapping of three Americans hostage during the 2000s, Reuters reports. Diego Alfonso Navarrete Beltran, 43, who was extradited to the U.S. in 2014, pleaded guilty in front of a federal judge in Washington D.C.