'Fargo' Season 4 Character Guide: Who's Who in the New Series
Fargo Season 4 is coming out on Sunday nights on FX, after a three-year delay since the last set of episodes. For this next story in the anthology series, we are in 1950s Kansas City, with a cast led by Chris Rock in a rare dramatic role as an organized crime boss trying to prevent a mob war. Starring alongside him are actors including Jessie Buckley, Jason Schwartzman and Timothy Oliphant alongside a few less well-known names.
Who's who in the cast of Fargo Season 4?
Loy Cannon - Chris Rock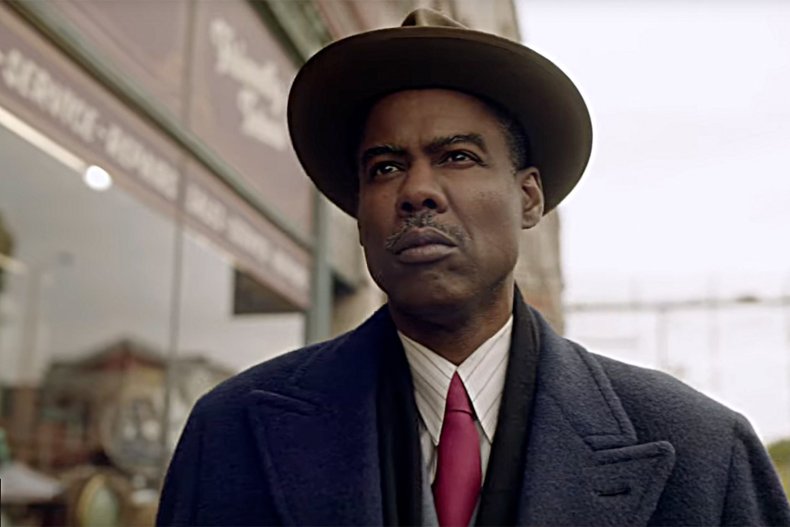 Who is Loy: The head of an African-American crime family in 1950s Kansas City, who makes a deal with a rival mob boss to swap his son Satchel (Rodney Jones).
Who plays him: Chris Rock, the stand-up comedian whose other acting roles include Grown Ups 2, 2 Days in New York and upcoming Saw franchise film Spiral.
Donatello Fadda - Tomasso Ragno
Who is Donatello: Loy's opposite number in the Italian mob who swaps his son Zero (Jameson Braccioforte).
Who plays him: Tomasso Ragno, the Italian actor last seen in Netflix's Baby and The Trial well as The Miracle.
Josto Fadda - Jason Schwartzman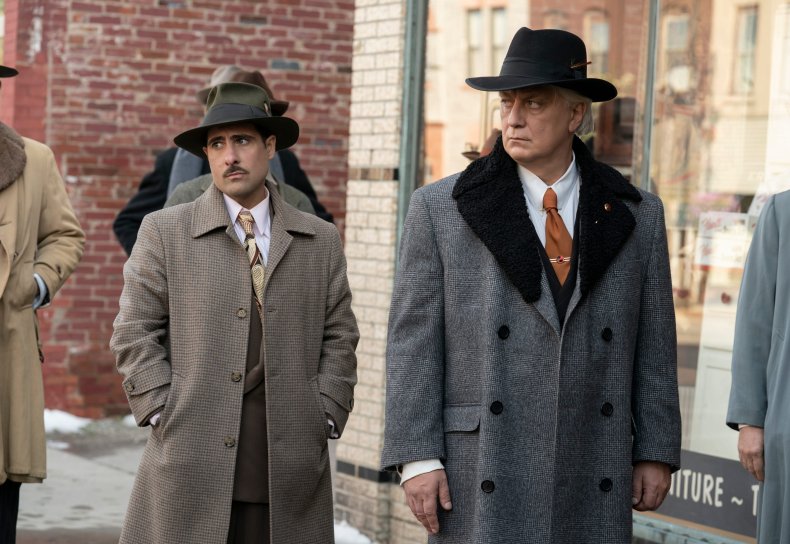 Who is Josto: The heir to the Fadda crime family, notorious for being selfish and impulsive.
Who plays him: Jason Schwatzman, best known for his collaborations with Wes Anderson like Rushmore, Moonrise Kingdom and The Darjeeling Limited.
Rabbi Milligan - Ben Whishaw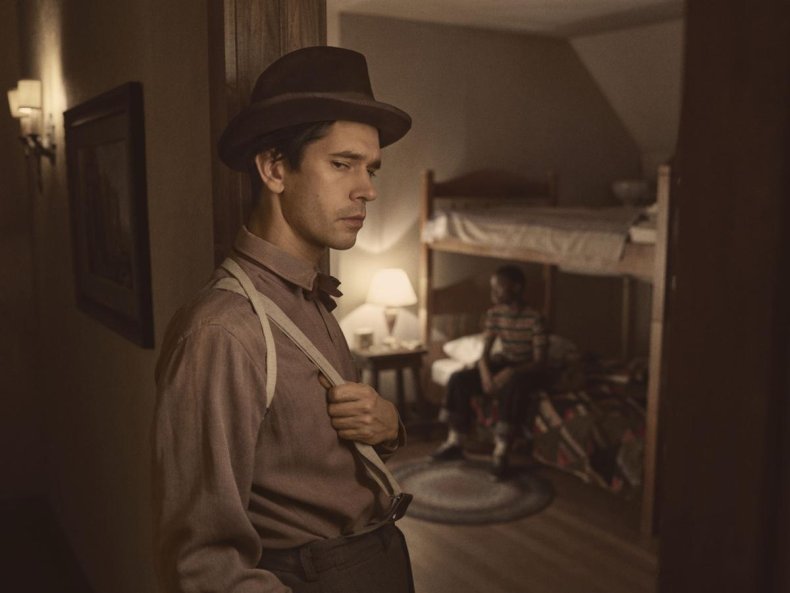 Who is Rabbi: Donatello's adopted son, who fans think may be linked to Season 2's mob enforcer Mike Milligan (Bokeem Woodbine) after Fargo creator Noah Hawley teased to The Wrap, "It's no coincidence that Ben Whishaw's character is named 'Milligan.'"
Who plays him: Ben Whishaw, the Golden Globe-winning star of A Very English Scandal best known as Q in the Daniel Craig Bond films and as the voice of Paddington.
Detective Odis Weff - Jack Huston
Who is Odis: A Kansas City police detective, a World War II veteran and an undiagnosed sufferer of obsessive compulsive disorder.
Who plays him: Jack Huston, a member of the legendary Huston Hollywood dynasty (actors Anjelica and Danny are his aunt and uncle, director John is his grandfather), who starred in the Ben-Hur remake and Boardwalk Empire.
Oraetta Mayflower - Jesse Buckley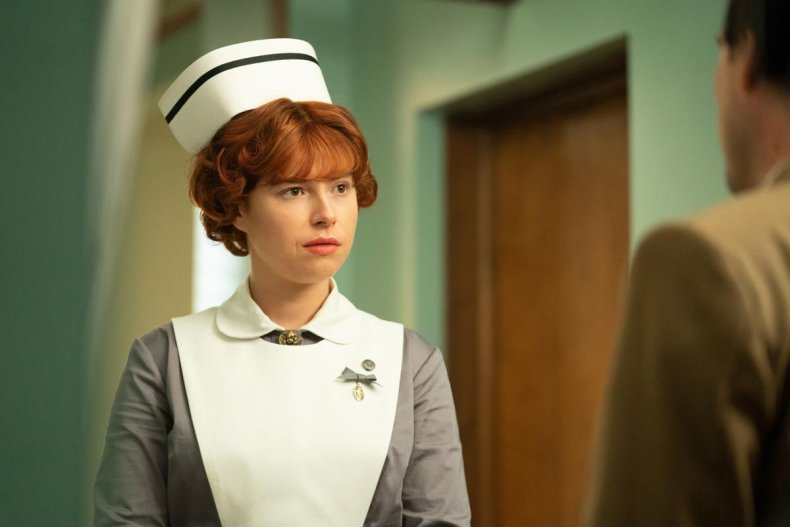 Who is Oraetta: A nurse known as the "Angel of Mercy" who has come to Kansas City from Minnesota.
Who plays her: Jessie Buckley, the Irish actor most recently seen in Netflix's I'm Thinking of Ending Things. Her other credits include Chernobyl, Wild Rose and War and Peace.
Thurman Smutny - Andrew Bird
Who is Thurman: A free spirit who runs the local funeral parlor and is in a interracial marriage.
Who plays him: Noted folk singer Andrew Bird, making his acting debut.
Dibrell Smutny - Anji White
Who is Dibrell: Thurman's wife, who will do whatever it takes to do good by her husband and daughter.
Who plays her: Anji White, previously seen in episodes of The Chi, Empire and Chicago P.D.
Ethelrida Pearl Smutny - E'myri Crutchfield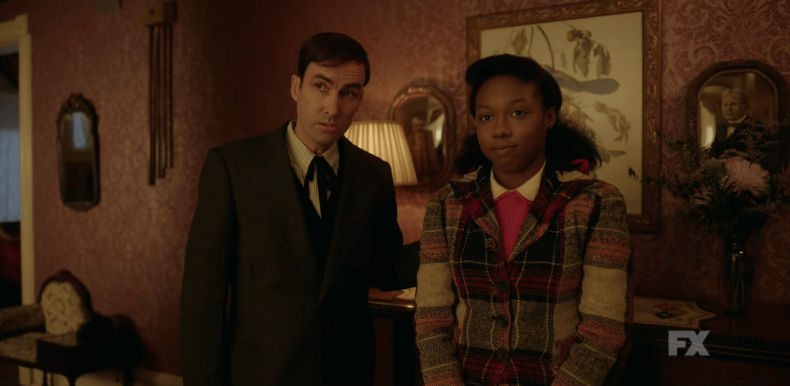 Who is Ethelrida: The 16-year-old daughter of Thurman and Dibrell who is our narrator in Fargo Season 4. A free spirit, she is determined to leave the mortuary business and improve her lot through education,
Who plays her: E'myri Crutchfield, a star of Amazon Prine's The Kicks who also starred in episodes of True Detective and Apple TV+'s recent Amazing Stories reboot.
U.S. Marshal Dick 'Deaf' Wickware - Timothy Olyphant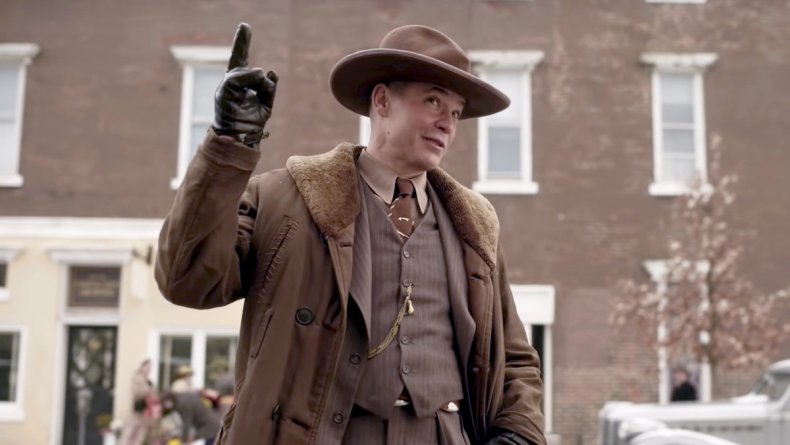 Who is Dick: A Marshal from Utah who is usually on the hunt for escaped criminals and is trying to bring down the Kansas City underworld.
Who plays him: Timothy Olyphant, the Justified, Santa Clarita Diet and Deadwood actor.
Also starring in Fargo Season 4:
Doctor Senator - Glynn Turman
Leon Bittle - Jeremie Harris
Omie Sparkman - Corey Hendrix
Opal Rackley - James Vincent Meredith
Lemuel Cannon - Matthew Elam
Gaetano Fadda - Salvatore Esposito
Constant Calamita - Gaetano Bruno
Ebal Violante - Francesco Acquaroli
Fargo Season 4 starts on September 27 at 9 p.m. on FX.