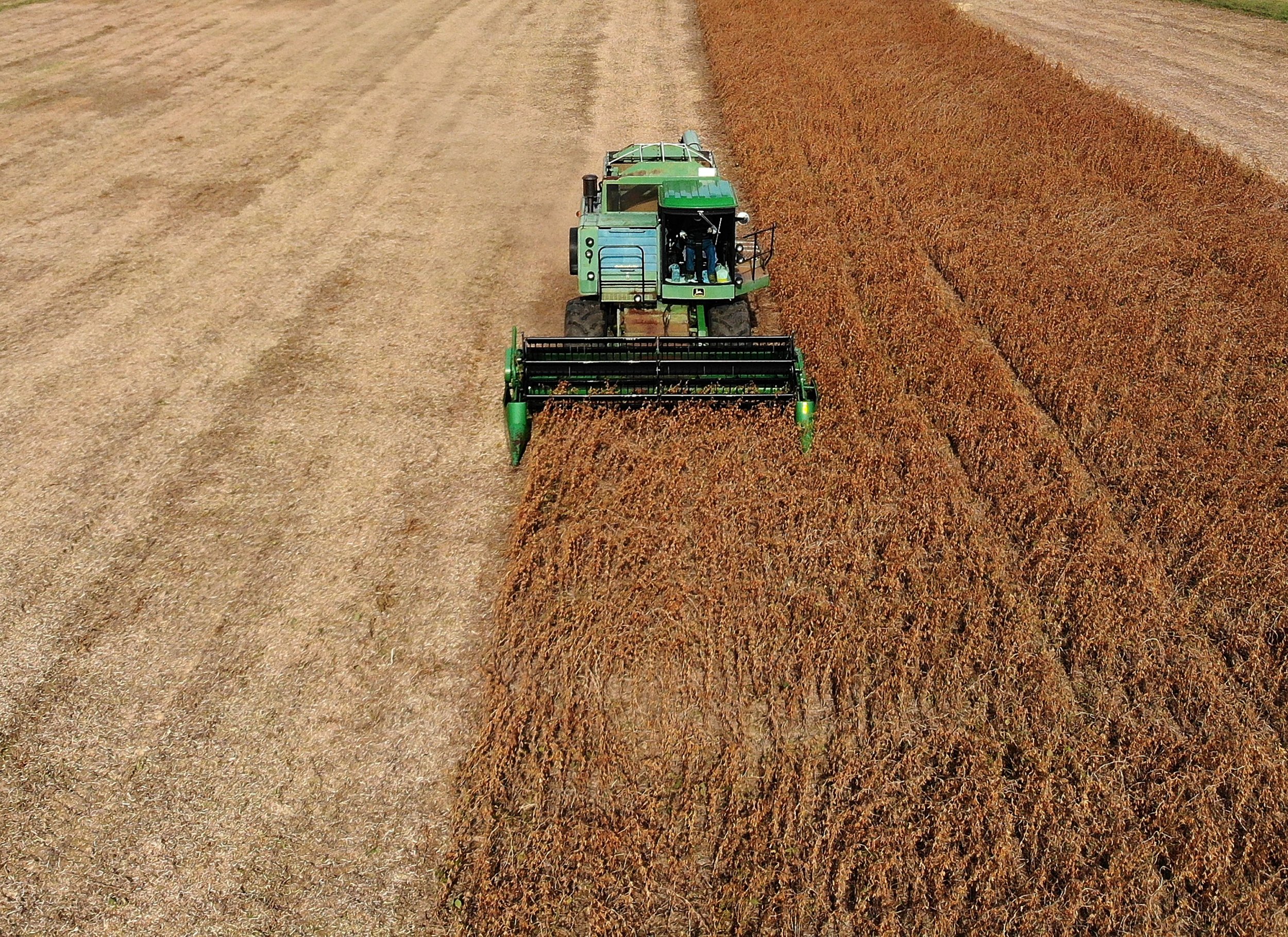 Funds from President Donald Trump's $6 billion bailout to farmers suffering the consequences of his ongoing trade wars with China, Canada, Mexico and countries in Europe were directed to more than 1,000 city slickers in areas like Los Angeles and New York City, a new report shows.
The Environmental Working Group (EWG), a watchdog organization, found that 1,142 people in the country's 50 largest cities received bailout payments from the Department of Agriculture. Nine residents of San Francisco, four residents of Los Angeles, five residents of New York City and four residents of Washington, D.C. received the funds, the report found.
Scott Yocom, an architect based in Manhattan, received a $3,300 check from the USDA last month, according to a Washington Post report. He visits his family farm in Ohio for two weeks each year. Yocom, who is currently designing a new terminal at LaGuardia Airport, said he would donate the money back to his family's farm.
"Regarding city residents: In order to receive a payment, the producer has to meet the minimum Actively Engaged in Farming criteria. Those regulations are used to determine eligibility for all of our other Farm Bill commodity programs," a USDA spokesperson said in an email to Newsweek. "The producers also have to maintain ownership over the commodity for which they are receiving a payment... A producer has to prove actual production of a crop to qualify for marketing facilitation assistance."
The Washington Post contacted other urban-living bailout recipients, who largely said that while they were far removed from the day-to-day activities of their family farms, they were involved in management decisions.
House Republicans, meanwhile, have included a provision in their new farm bill that would allow farmers's nieces, nephews, and cousins to receive farm subsidies regardless of where they live and work. Another provision would do away with means testing and allow large, corporate farms to receive government subsidies and payouts.
When the USDA established the bailout program, they capped payouts at $125,000, but more than 85 recipients were granted more money. Red Gum Planting Company Number 2, a soybean farm in Ferriday, Louisiana, received nearly $440,000. Maxwell Farms, another soybean farm based in Mississippi, took in $386,643.
EWG received information for about 87,704 bailout payments worth a total of $356 million, far less than the president promised farmers. More rounds of funding are expected at a later date, but details are still sparse.