Republicans Could Allow Sale of Abused Dogs, Horsemeat and Shark Fins With Farm Bill Amendment
An amendment to the GOP's House Farm Bill could end state laws that protect against puppy mills selling sick and abused dogs; the sale of horse, cat and dog meat; and shark finning.
The add-on to the bill, called the Protect Interstate Commerce Act (PICA), was approved by the House Agriculture Committee last month and will be debated on the House floor alongside the rest of the bill. It has become the subject of increasingly outspoken opposition from animal welfare groups.
Proposed by Representative Steve King, the amendment would stop states from regulating "agricultural products" that are created or sold in other states. Its effect could be to end bans on the sale of cat and dog meat and horsemeat in states like California, Georgia, Mississippi and Oklahoma and shark fins and foie gras in other states. A separate amendment banning the eating of cats and dogs passed the House Agriculture Committee last month, although King voted against it. King's amendment would also undo state laws that ban puppy mills from selling inbred, abused and sickly dogs to pet stores for resale.
Additionally, the amendment could stop regulations that prevent wood containing invasive pests from crossing state lines, would challenge rules on the use of dangerous pesticides, and could end regulations for labeling laws for products like tobacco, alcohol and artificial sweeteners. The bill could also end statewide bans on the use of gestation crates—metal enclosures so small that animals cannot move—for pregnant pigs and egg-laying hens.
King has previously voted in favor of the trophy killing of polar bears and against rules that would try to stop cockfighting and dogfighting.
"Though its title sounds innocent, the Protect Interstate Commerce Act—widely known as the King Amendment—is an awful piece of legislation that has the potential to destroy hundreds, if not thousands, of important animal-protection laws," said the American Society for the Prevention of Cruelty to Animals in a statement.
"This is a clear overreach of federal power that would not only stop states from passing new laws but would eliminate protections already in place, creating a disastrous race to the bottom for animal welfare," the statement added.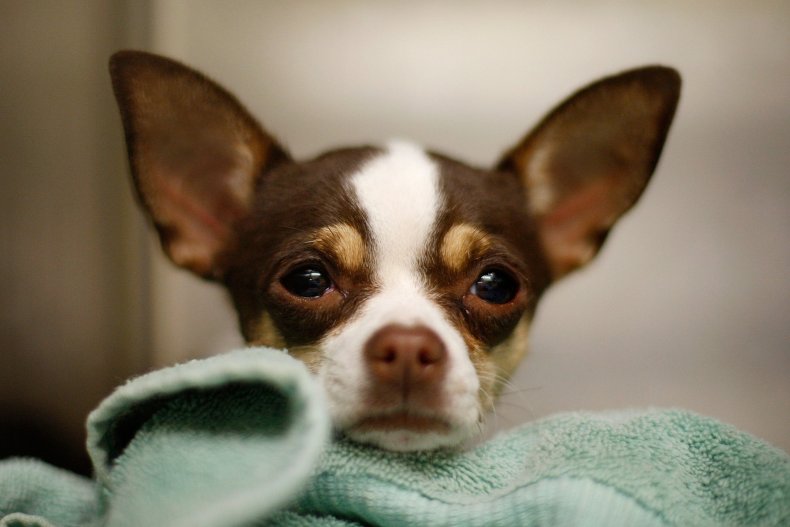 King told Newsweek that states would be allowed to regulate in whichever way they deemed fit within their own borders. "No part of my amendment prohibits states from regulating within their state boundaries, but the amendment does prevent one state from trampling on the rights of the other 49," he told Newsweek.
"I would trust the vegan lobby's ability to analyze PICA's scope about as much as I would trust their recommendations on how to best prepare a tasty, thick, juicy steak," he added.
King attempted to attach the same amendment to 2013's Farm Bill but met opposition from animal rights groups and was ultimately unsuccessful. In the years since, however, the climate in the House has changed. The Farm Bill, which has traditionally been considered a bipartisan piece of legislation, was written exclusively by Republicans on the House Agriculture Committee with little to no input from Democrats.
"Agriculture Committee Chair Michael Conaway shut out ranking member Collin Peterson, and so it was totally partisan," Megan Birzell, national forest defense campaign manager for the Wilderness Society, recently told Newsweek.
"If you look at political climate, there are so many regulations being attacked or rolled back, so it's difficult to focus on everything. Sometimes things slip," added Birzell, who works closely with Congress.
"History shows that it did not make it in the last farm bill," said Nancy Blaney, director of government affairs at the Animal Welfare Institute. "It's a different climate, and you never want to take anything for granted that things that happened in 2013 are going to happen in 2018."
The National Conference of State Legislators has also spoken out against the amendment. "[King's legislation] would erode state sovereignty by pre-empting state laws protecting our nation's food production and manufacturing," it wrote in a prepared statement. "States have used this authority to enact laws that protect their citizens from invasive pests and livestock diseases, maintain quality standards for all agricultural products and ensure food safety and unadulterated seed products."
Large pet stores, unhappy with state and local ordinances that say they can't buy from puppy mills, have been lobbying for the amendment to be included in the bill, said Blaney. Lobbyists on behalf of the agriculture industry are also in favor of the amendment.
If the amendment passes in the House, it is unlikely to be included in the Senate's version of the Farm Bill.