Some Farmers Have Higher Suicide Rate Than Veterans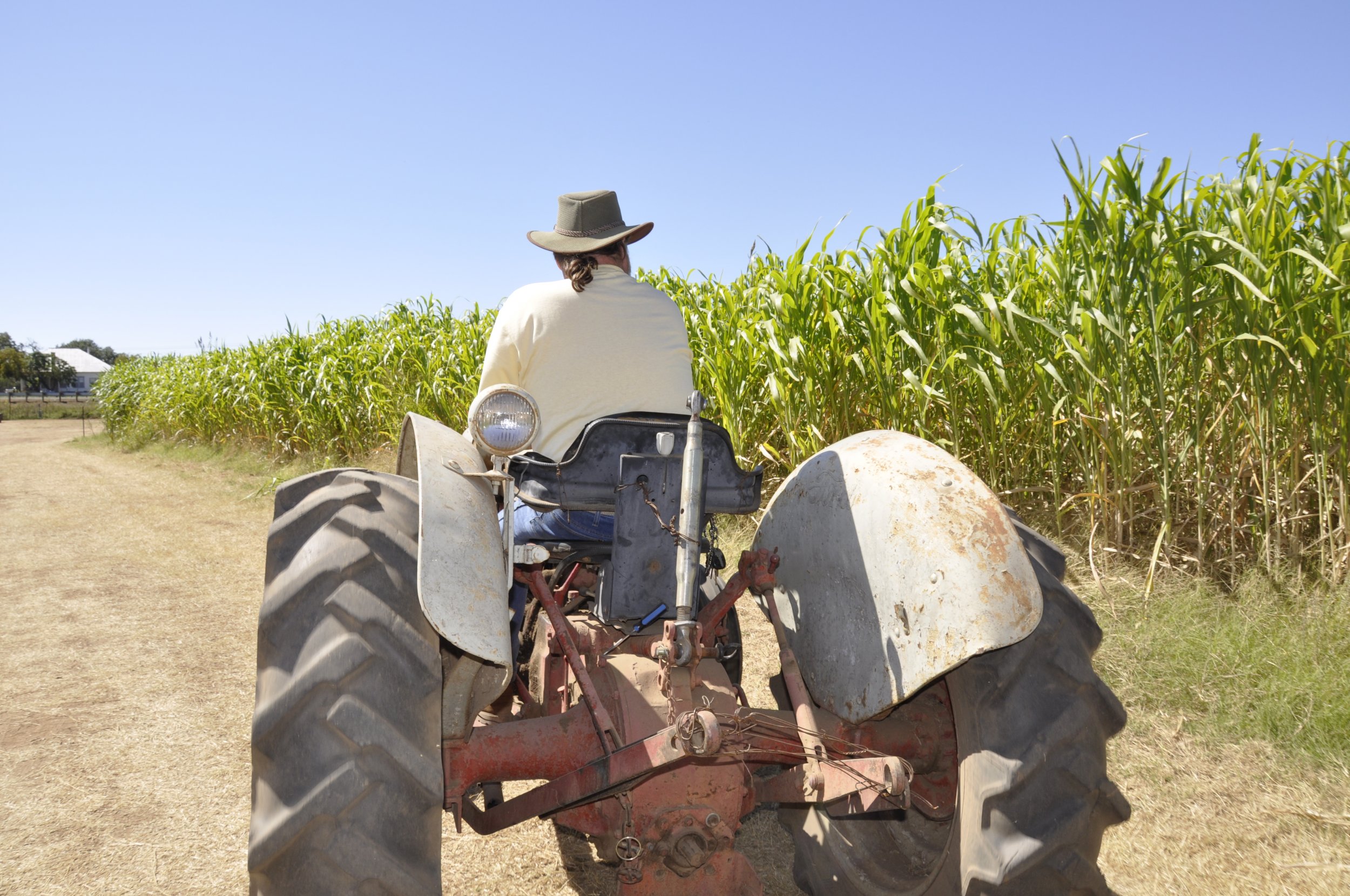 The suicide rate for young male military veterans is higher than previously thought, according to a new report from the United States Department of Veterans Affairs (VA). But it's lower in some states than the suicide rate for farmers, based on an unrelated report by the Centers for Disease Control and Prevention (CDC).
The VA analysis, which the department announced on July 7 and will soon release, analyzed data from more than 55 million veteran records in 50 states between 1979 and 2014. It found that the group of veterans with the highest suicide rate was males 18 to 29, with 85.64 suicide deaths per 100,000 people. (That means for every 100,000 veterans, roughly 86 die by suicide.) For women in that age group, the rate was 32.74 per 100,000. The suicide rate for all veterans in 2014 was 35.3 per 100,000.
The unrelated CDC study, published July 1, used 2012 data culled from the National Violent Death Reporting System, which tracked information on violent deaths in 17 states. It found that men who work in the farming, fishing and forestry industries had a suicide rate of 90.5 per 100,000 people, the highest of any occupational group. (The rate for women could not be calculated because there were not enough women in that group who died by suicide.)
The rates for both veterans and farmers are higher than that of the general adult population in the U.S.—15.2 per 100,000, as of 2014. But some mental health experts say the numbers suggest that farmers need the sort of federally funded prevention resources that are available to veterans.
"Farmers are dedicated to producing food and fiber," says Michael Rosmann, a psychologist who has long worked with farmers, "and when they can't make the money to hang on to their resources to conduct agriculture, they become vulnerable emotionally."
The problem isn't exclusive to the U.S. Farmers in France, China, India and the United Kingdom are dying by suicide at higher rates than the general public as well, according to news and government reports.
In the U.S., farming and mental health experts trace the issue back to the 1980s American farm crisis, when an economic downturn put many farmers into debt. Speaking with Newsweek in 2014, those experts named several reasons why farmers are killing themselves at such high rates: Many are reluctant to seek help; farmers tend to own guns; farms are often far from mental health care centers and professionals; the cost of land, equipment and livestock feed has gone up; and pesticide exposure can cause depression, according to studies.
Some mental health resources already exist for farmers. But Rosmann says efforts to develop a federally funded mental health program for farmers have failed. One program called the Farm and Ranch Stress Assistance Network, which would have created a national hotline for farmers, was approved as part of the 2008 Farm Bill but never received funding. And a program Rosmann ran called Sowing the Seeds of Hope, a network of behavioral health services for farmers in seven states, had to close due to lack of money.
"I think there is a perception among many people in the U.S. that agriculture is kind of a fat cow in the federal budget," Rosmann says. "But the money that goes into the USDA doesn't go for health prevention or health issues except through some loans.… There is nothing that is put into developing a national, coordinated network like the veterans have."
Dr. Christine Moutier, chief medical officer at the American Foundation for Suicide Prevention, says comparing the numbers from the CDC and VA studies isn't conclusive because one considers data from all states over several decades, while the other considers just one year and certain states. Still, she says, groups such as farmers can have higher rates of suicide because of "known mental health and social and environmental factors."
The authors of the CDC study write that various occupations have unique risk factors that can lead to suicide. Construction workers may lack steady employment, they write, and workers in installation, maintenance and repair jobs deal with solvents that some believe can cause depression.
"Knowing that suicide rates vary by occupation provides employers and other prevention professionals the opportunity to focus on suicide prevention programs and messages," says Wendy LiKamWa McIntosh, the corresponding author of the CDC study.
Moutier agrees. But viewing suicide as an occupational hazard can be misleading, she says. "Occupation may be a proxy for a whole lot of other things," says Moutier. "It makes it sound like the it's the stress and the aspects of the job itself that increase the risk for suicide, and that has never panned out.… Suicide risk is multifactorial."
According to the CDC study, the occupations with the highest suicide rates for men besides farming were construction and extraction (52.5 per 100,000) and installation, maintenance and repair (47.5 per 100,000). For women, the highest were protective service occupations such as law enforcement (14.1 per 100,000), the legal field (13.9 per 100,000) and health care practitioners (13.3 per 100,000). People who worked in education and libraries had the lowest rate (7.5 per 100,000). The study did not count people whose occupation was listed as military.