Farmers in Germany, Europe's largest economy, and in other European Union countries are concerned about their harvests as laborers from Ukraine stay home to fight Russian forces.
The Ukrainian government ordered all able men from 18 to 60 to remain in the country and take up arms against the Russian forces shortly after they crossed into sovereign Ukrainian territory on February 24.
Foreign seasonal workers account for a large percentage of the people who pick crops such as asparagus or strawberries in much of Europe.
Germany is by far Europe's largest economy ($3.63 trillion) compared to the United Kingdom ($2.51 trillion) and France ($2.5 trillion), according to data for 2020 published in March this year by the European Commission.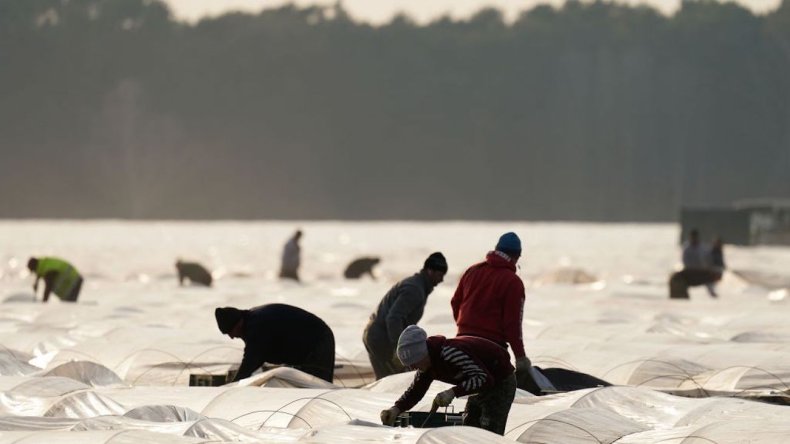 In Saxony-Anhalt, in east-central Germany, a spokesperson for the Saxony-Anhalt Farmers' Association reportedly warned that the war in Ukraine is making it difficult to know whether there are enough seasonal workers available to work in Germany.
"It is to be expected that the need for harvest helpers will be comparable to previous years," the Magdeburg Ministry of Agriculture was quoted as saying in a story headlined "No Asparagus Harvest Because of Ukraine War" in the German tabloid Bild.
The situation is similar in the neighboring German state of Brandenburg, home to about 2.5 million people. The agricultural industry there had already been hard hit by the ongoing coronavirus pandemic.
"The situation can change every day. Everything is a snapshot," Andreas Jende, managing director of the Berlin-Brandenburg Horticultural Association, was quoted as saying in the Berliner Kurier.
"From spring to late autumn, around 15,000 to 17,000 seasonal workers are needed in the Brandenburg fruit and vegetable farms: their work begins with cutting asparagus, continues with the harvesting of strawberries, picking blueberries, apples and plums, and cultivating Christmas trees in the run-up to Christmas," the publication reported.
It said that students from the University of Kyiv who usually come to pick fruit have not been coming this year due to situation at home.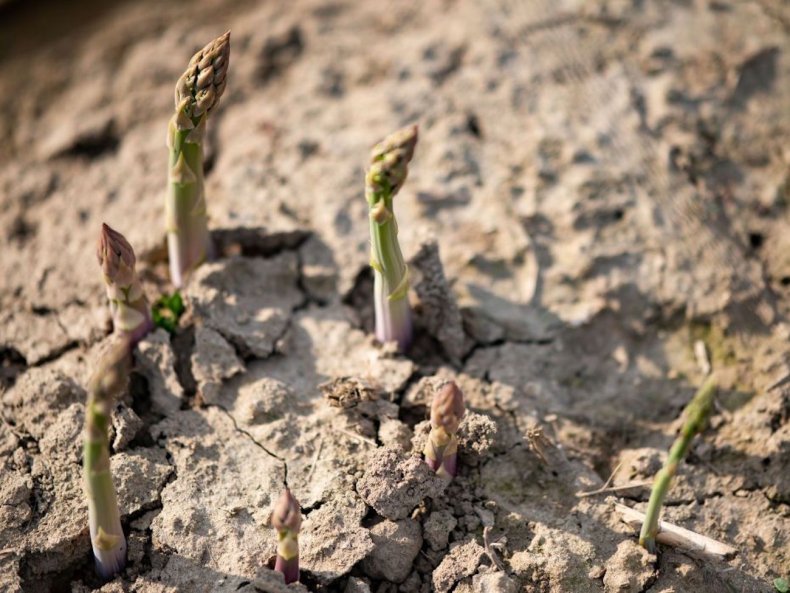 Bild cites the Association of Agricultural Employers saying that 65 percent of the seasonal agricultural workers come from Romania, 30 percent from Poland and the rest from other Eastern European countries. About 7,000 Ukrainian students are usually involved in the berry harvest in Lower Saxony, according to Norddeutscher Rundfunk (NDR), a public radio and television broadcaster, based in Hamburg.
There reportedly have not yet been any cancellations, but Fred Eickhorst, managing director and board spokesman of the Association of Asparagus and Berry Growers in Lower Saxony told the broadcaster that he cannot imagine that these workers will come this year. He said that the worker situation combined with an increase in the country's minimum wage could increase production costs for asparagus and berries by at least one euro ($1.10) per kilogram (2.2 lbs).
According to the Berliner Kurier, workers from Moldova are being considered for the first time for seasonal work, with the possibility of employing 500 of them this year having been discussed.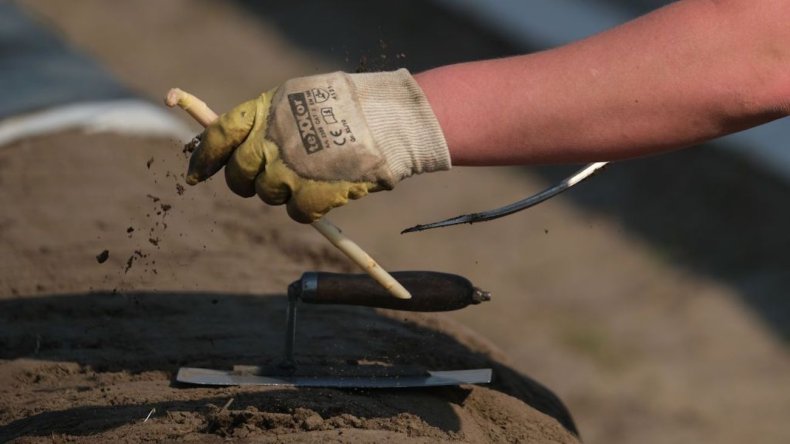 At a time when many consumers in the West are feeling the pinch due to rising costs in numerous sectors, Eickhorst said: "If you continue to buy good products, you will also have to spend more."
The situation regarding Ukrainian workers is somewhat similar in neighboring Austria. But Werner Magoschitz, chairman of a group of 15 asparagus farmers in Marchfeld, near the Austrian capital Vienna, noted optimistically to broadcaster ORF that "14 women from Ukraine who have come to Marchfeld to cut asparagus in recent years have already contacted me and another farmer. ...
"Even if it is difficult for these women to leave their husbands behind in the war, they find security, work and accommodation with us," Magoschitz said, adding that it remains to be seen if the lack of Ukrainian seasonal workers will affect the picking of strawberries and other fruits and vegetables over the next few months.
This story was provided to Newsweek by Zenger News.