Farmers Slaughtered Millions of Chickens to Stop Them Eating Each Other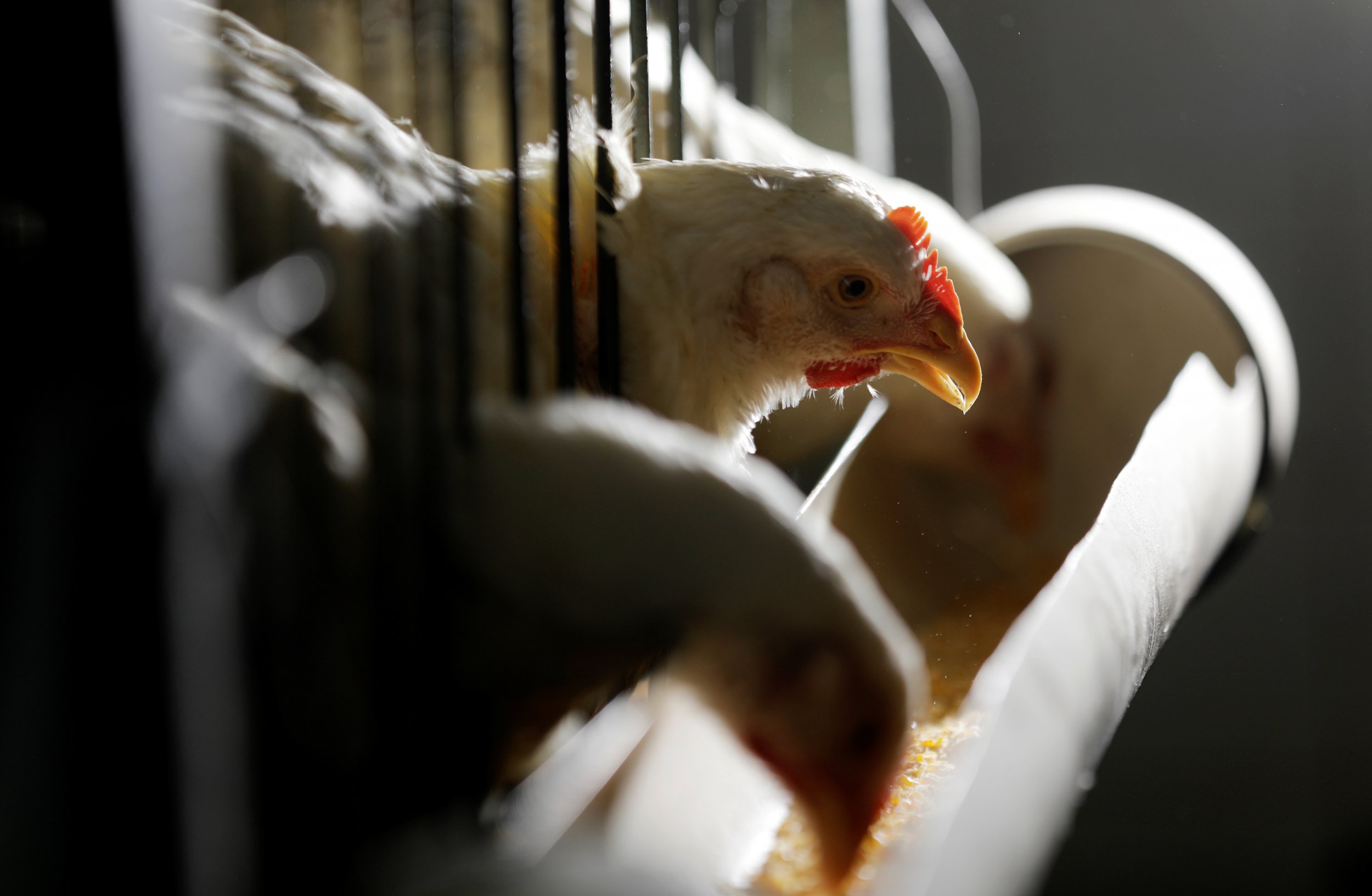 A trucker strike in Brazil has led to a nationwide chicken massacre, as farmers were forced to kill around 70 million of the starving birds to stop them eating one another.
The disruption of chicken feed supplies caused by the strike means farmers are left with little option, and are now running out of space to store the carcasses, Reuters has reported.
Truckers have been on strike for 10 days in protest of high fuel prices, shutting down the transport network and crippling the largest economy in Latin America. Workers in the oil sector are planning to begin their own 72-hour strike on Wednesday, which would further exacerbate the situation. Already, the state-run oil company Petrobras has lost 15 percent of its share price.
Farmers have been unable to bring in supplies or send out products. Without food, chickens will begin to eat each other to stay alive, meaning flocks are being culled all over the country. Brazil is the largest exporter of chicken in the world, accounting for more than a third of the global total. More than 130,000 tons of poultry and pork exports have been lost thus far, according to processing association ABPA.
ABPA has also warned that protestors are becoming more aggressive, noting that two feed trucks were set on fire in the state of Bahia.
Beef farmers are also suffering, having lost around 44,000 tons of exports valued at $170 million in the past ten days. Around 4,000 trucks full of beef are stuck sitting on roadsides, their produce rotting within. Only two of the country's 109 beef processing plants are still in operation.
Though the government has agreed to subsidize diesel prices, charge truckers less in tolls and give them more government contracts, protests have been slow to wind down. Cooperativa Central Aurora Alimentos—Brazil''s third largest poultry and pork processor—now says it hopes to restart 16 plants on Wednesday, raising hopes that the sector is beginning to recover.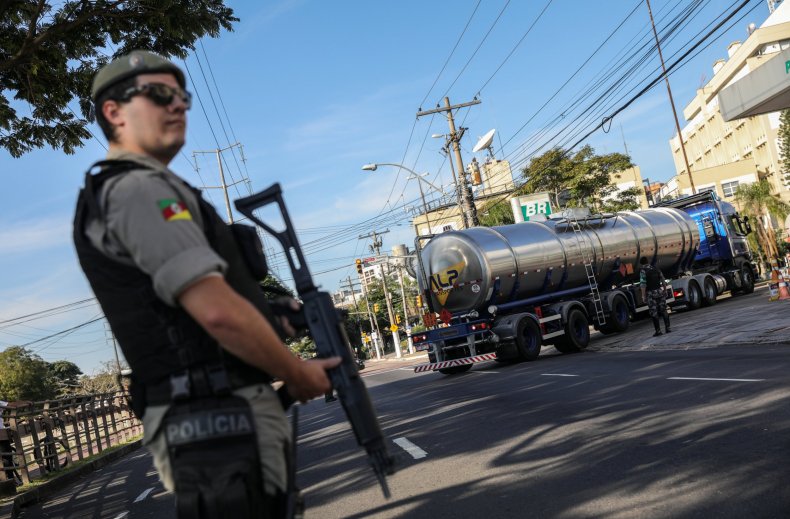 The strike has become a lightning rod for a raft of grievances, including healthcare, education, roads, corruption and violence. Some protesters have even called on the military to intervene and restore order, the Guardian said. Over the weekend, President Michel Temer authorized the military to clear trucks blocking roads, by force if necessary.
The leader of the Brazilian Truck Drivers Association, José Lopes, said on Monday that the movement had been hijacked by "a very strong group of interventionists" who "want to bring down the government."
A poll published by O Globo website on Monday showed that 95 percent of Brazilians surveyed disapproved of how Temer had thus far handled the strike. Opposition politicians have been quick to level their own criticism at Temer ahead of the October presidential elections.