Some Farmers Reject Trump's $16 Billion Bailout; Call It 'Poor Remedy for Trade'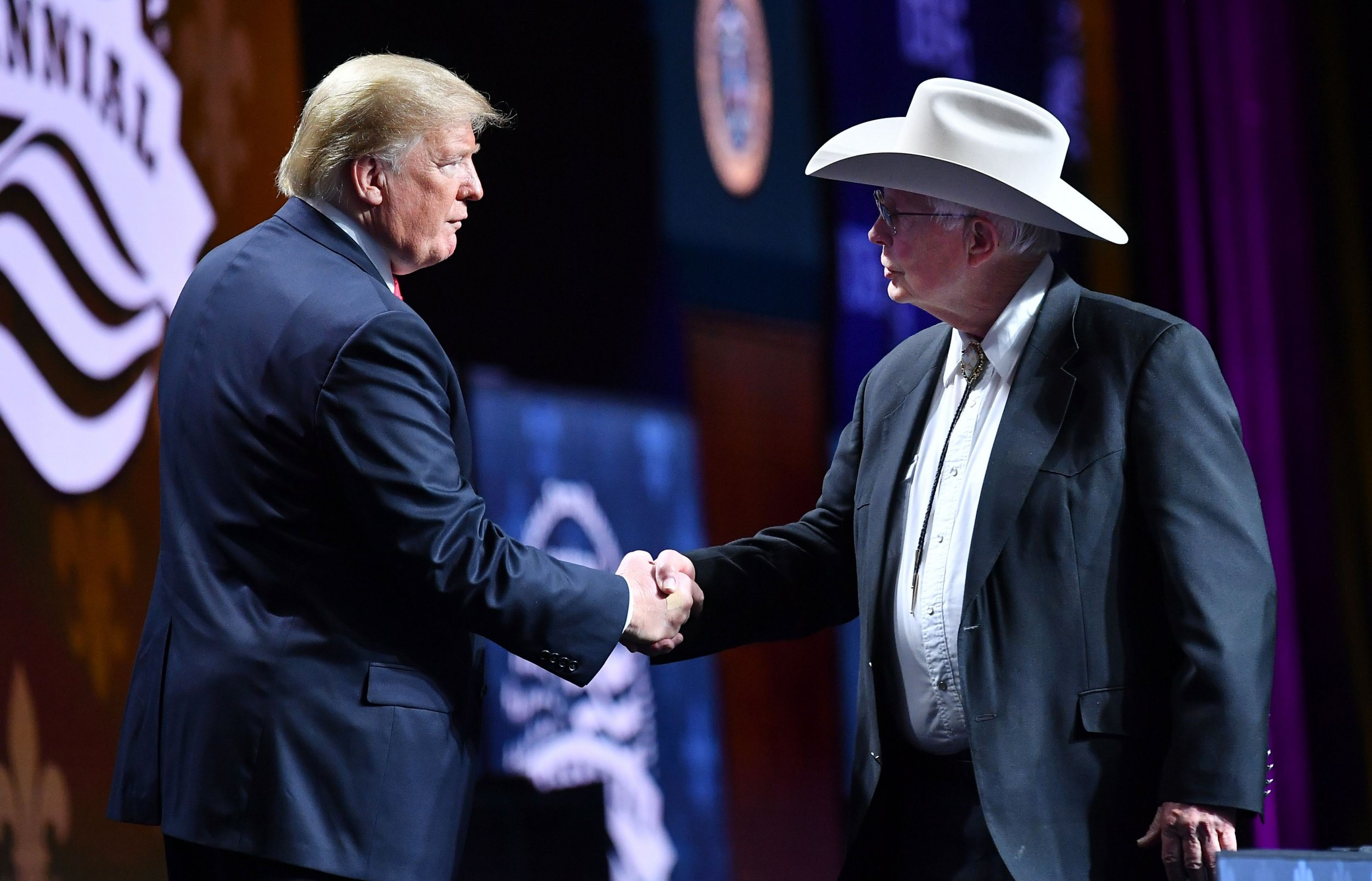 President Donald Trump announced Thursday a $16 billion bailout for farmers affected by his ongoing trade war with China, but some large farm groups said these subsidies are merely a Band-Aid and will not help to fix the underlying problem.
"While the aid package will help farmers pay their bills, this is not a long-term solution to the damages caused by lost markets," wrote the Illinois Farm Bureau in a statement. "Farmers prefer to earn their income from the marketplace, which is why we must remain focused on resolving trade disputes and on forging new trade agreements with our global partners."
As part of his war with China, President Trump increased tariffs to 25 percent on $250 billion worth of Chinese imports. Beijing retaliated by adding taxes to U.S.-grown farm commodities like soybeans, hurting farmers around the country.
This is the second round of subsidies the Trump administration has given to farmers. Last July, the government provided $12 billion to farmers in need. That initial bailout received criticism from Trump's own allies in Congress.
"This is becoming more and more like a Soviet type of economy here: commissars deciding who's going to be granted waivers, commissars in the administration figuring out how they're going to sprinkle around benefits," said Senator Ron Johnson, a Republican. "I'm very exasperated. This is serious."
At the time, Republican Senator John Thune told Politico that "taxpayers are going to be asked to initial checks to farmers in lieu of having a trade policy that actually opens and expands more markets. There isn't anything about this that anybody should like."
This time around, farmers are expressing their dismay.
"Short-term, stair-stepped subsidies are a poor remedy for trade," said Iowa Soybean Association President Lindsay Greiner in a statement. "They stimulate production but not sales and therefore do little to undo the long-term logjam caused by not selling soybeans to destinations like China, the world's number one customer."
Greiner said that soybean farmers were growing tired of the president's promises and wanted action.
"Farmers have been reassured time and time again over the past year that results will be achieved, and agreements made with key trading partners," he wrote. "Yet it's been all talk and no action. It's well past time for Congress and the administration to put aside partisan differences, break the policy gridlock and get to work on issues that truly matter for the American people."
Still, some farmers reluctantly accepted the lifeline.
"The program, following a spring of historic flooding, delayed planting and depressed prices, will give many farmers the opportunity to farm another year," said Missouri Farm Bureau President Blake Hurst. "Although every farmer would rather receive income through a well-functioning market than through government subsidies, the payment will make a positive difference for Missouri agriculture."
In 2018, the U.S. had the smallest agricultural trade surplus since 2006. The new tariffs, plus unusual amounts of flooding in the Midwest, have made for a bad year economically.