Drita D'Avanzo Says Farrah Abraham Has 'Running For My Life Syndrome' After Pulling Out of Boxing Match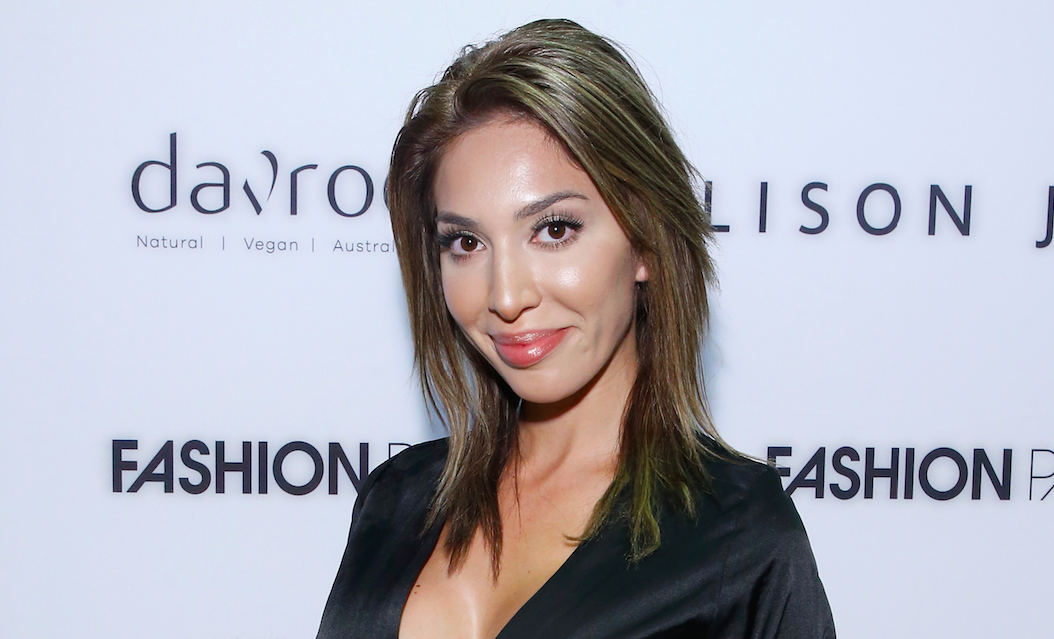 Former Teen Mom OG star Farrah Abraham pulled out her boxing match against Nicole "Hoopz" Alexander on Friday, which was supposed to take place on November 10 in Atlantic City.
The timing was curious, considering her nemesis, Mob Wives star Drita D'Avanzo, proudly announced via Instagram earlier that she would be the ref for the fight. "GOT THE JOB!!I found out from the @wendyshow show I am officially referring [sic] the fight!" she wrote. "its party time....Who's coming? Nov10th...Atlantic City!"
"it seems like this announcement got someone suffering from I'm running for my life syndrome now," the Mob Wives star added after Abraham backed out. "we need to talk about this."
Abraham, 27, agreed to do the fight to raise awareness for anti-bullying but there were apparently multiple factors that led to Abraham to pull out of her agreement. Namely, she argued, because the promoter breached their contract. Radar Online was the first to break the news, followed by celebrity news blog Ashley's Reality Roundup.
Alexander, 35, issued a statement on social media Friday saying she would still appear on Atlantic City on November 10 to fight even if Abraham didn't. "She's using the promoter as a reason to back out—the fight is still happening with or without her," said Alexander, who previously appeared on the VH1 dating show Flavor of Love. "We agreed because of the cause not because of Farrah. See everyone on November 10th."
As Alexander said, a rep for the fight confirmed to Radar Online that the event would occur—with or without the former Teen Mom OG star. "As of yesterday, they are still going through with it. She's a partner. She's on contract. She's an equity partner. For her to back out, she could get sued for millions. If she does drop out, we would find another athlete. The show would still go on."
Abraham didn't directly issue a statement, though both her parents spoke to Radar Online and The Ashley, respectively.
Abraham's mother, Debra Danielson, told Radar Online that the organizers didn't want to take care of their travel and hotel expenses. "It's ridiculous," she said. "They didn't deliver on what they said they would provide in regard to travel and hotel. We're used to being treated properly. Right now no one is showing up on our side. If Farrah doesn't show up, there is no fight!"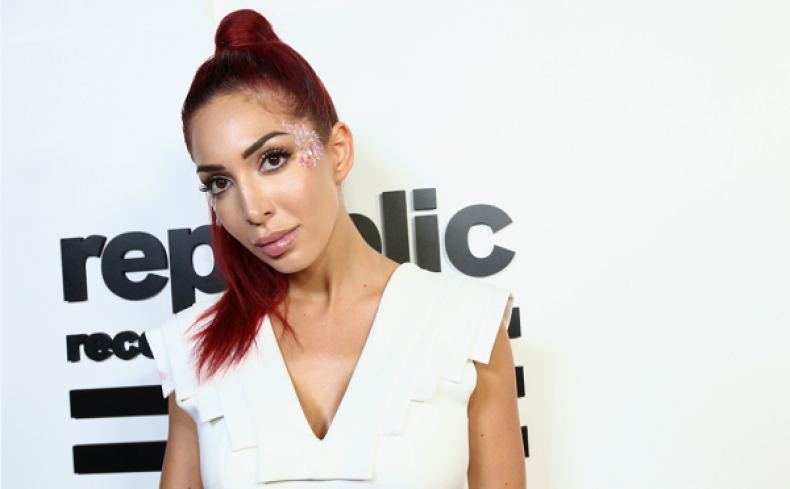 Her father, Michael, denied that they had extravagant travel and stay expectations. "Basically, this whole thing is their failure to comply with agreements," Michael said. "We have not backed out. They're the ones trying to force Farrah to back out because they f**ked up."
Michael did note, however, that Mob Wives star Drita D'Avanzo being involved also led to his daughter pulling out of the fight. "Drita has it out for my daughter, and that's known," Michael told The Ashley Friday. "And now she's been put in a position of authority with this fight and that's not safe. Farrah does not have to put her life in jeopardy with someone like Drita…she is out of control. That person could do anything–bring weapons or whatever—and we're not going to play that game."