Farrah Abraham Settles $5 Million 'Sex-Shamed' Lawsuit With Viacom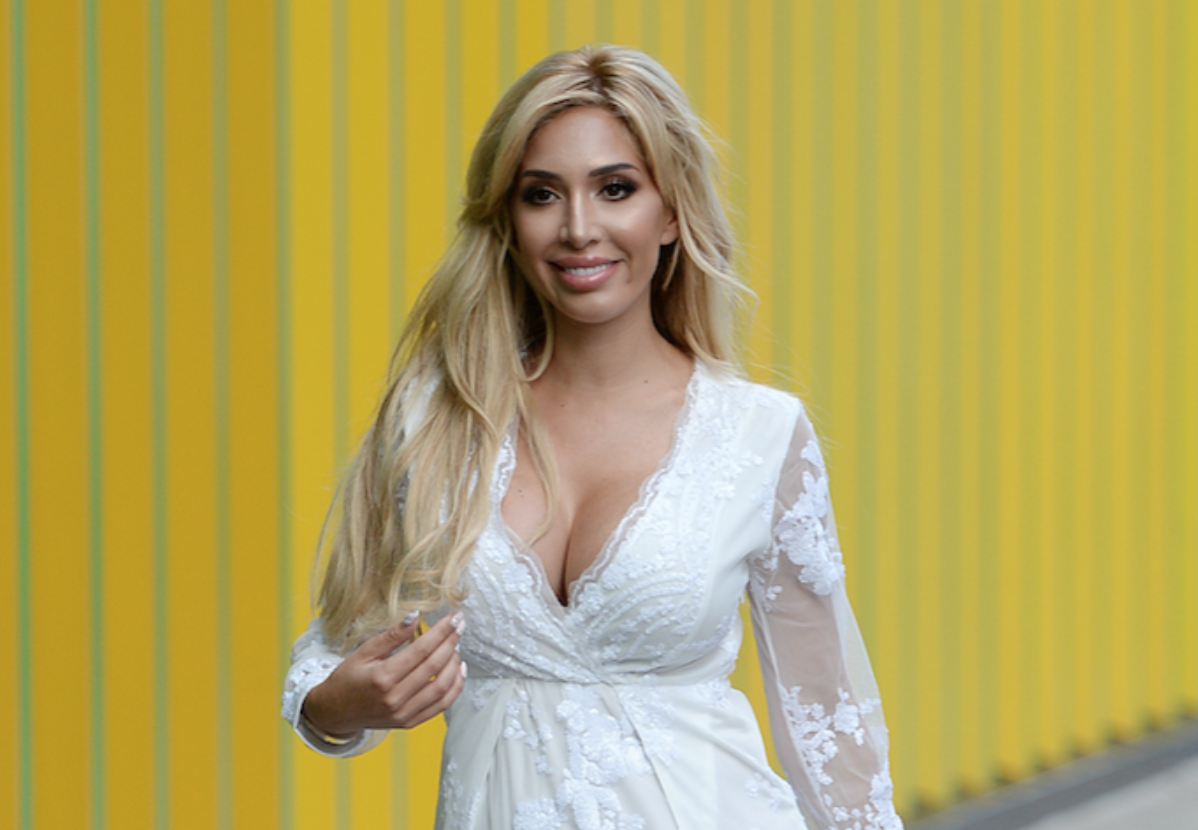 Updated | Reality star Farrah Abraham settled her lawsuit Wednesday with Viacom, MTV's parent company. Abraham sought $5 million from the media conglomerate after she said she was "sex-shamed" and fired from Teen Mom OG for her outside involvement as a pornographic actress.
Abraham, 26, sued the company in February via a federal court in Texas. She alleged executive producer Morgan J. Freeman and his production crew "harassed, humiliated, discriminated against, disrespected, ridiculed, degraded and sex-shamed" due to her participation in porn, according to the suit. However, the suit was reportedly settled "amicably," Variety reported.
Before filing suit in February, Abraham addressed her apparent termination from Viacom on Instagram.
"Sad such a phenomenal show will no longer have its biggest talent on the show because of women hating, sex shaming, hate crimes, selfish, Weinstein company power trip behaviors against a professional hard working, honest mother," she wrote in October. "I'm proud of myself not giving in to be sex-shamed by Viacom network."
Viacom later denied the Teen Mom alum's allegations. "We respect Farrah's decision to pursue other endeavors and we wish her the best," a Viacom spokesperson told People in February. "Regarding her suit, the claims are without merit."
Viacom did not return Newsweek's request for comment. But Abraham, through her representatives, said she "thrilled" with the settlement's outcome.
"I did the right thing by filing a lawsuit.… My recent work with MTV ended on the highest note, and it's a confirmation to me that I've been able to impact production and the network for the better," Abraham said in a statement to Newsweek. "I hope that they continue with their willingness to listen to creators, developers, and leaders to improve the exhausted forms of shows and adapt to the next level."
Abraham's pornographic career proved to be a successful venture.
The former MTV personality, who rose to fame on docuseries 16 and Pregnant, became an adult film star in 2013. At the time, she starred in Farrah Superstar: Backdoor Teen Mom. Since then, she's made several appearances at gentlemen's clubs and starred in other pornographic films.
In September 2017, she managed to crash CamSoda—a porn website—during her debut after 70,000 viewers tuned in to glimpse her rejuvenated downstairs region, TMZ reported. Her second streamed session via CamSoda was supposed to occur a month later, but she dropped out at the last minute.
This story was updated to include a statement from Abraham.