Farrah Fawcett's Son Faces Attempted Murder Charge After Violent Crime Spree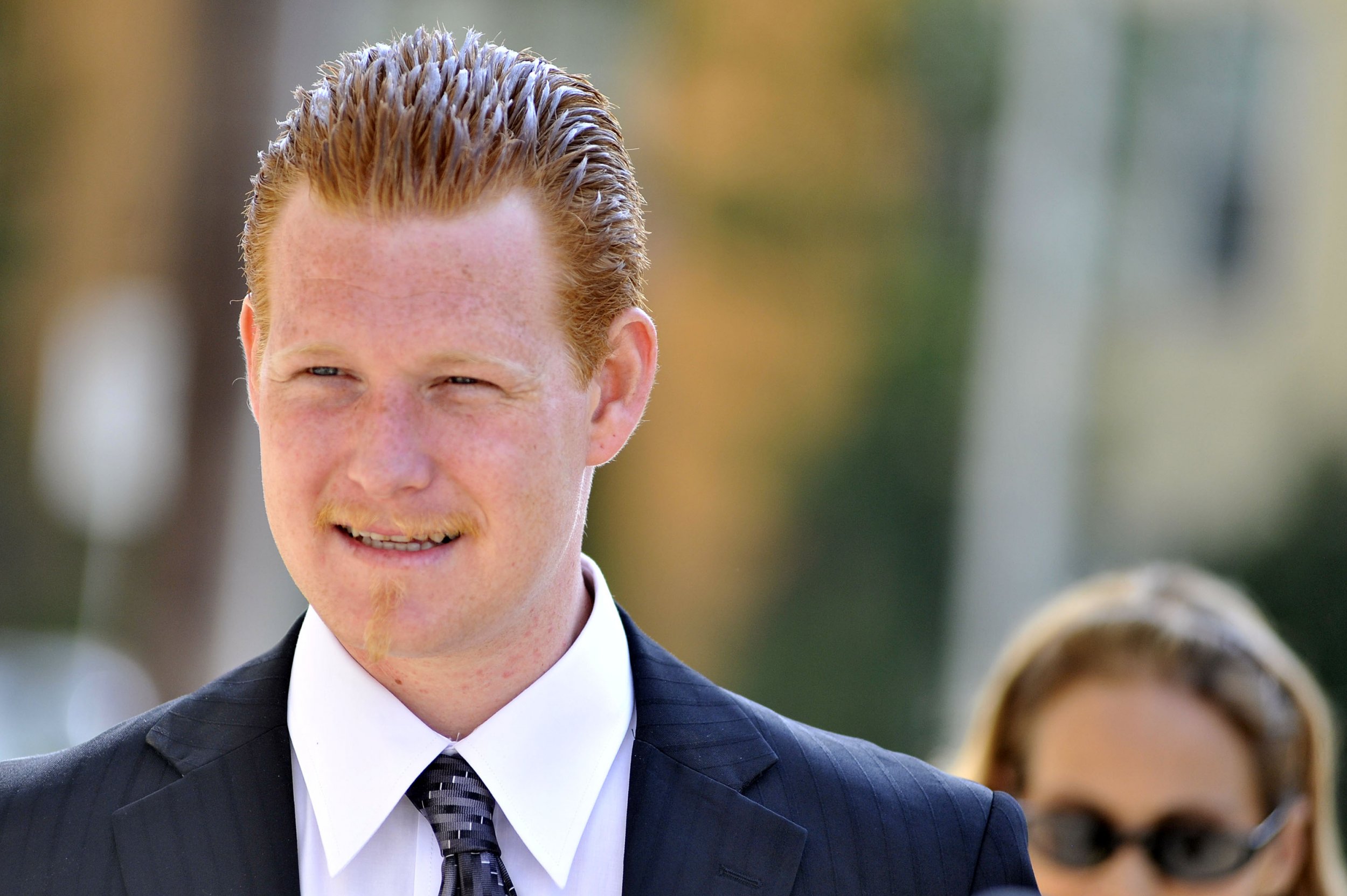 Redmond O'Neal, son of legendary actress Farrah Fawcett, has been charged with attempted murder following a violent crime spree in Los Angeles.
The 33-year-old is also facing charges of assault with a deadly weapon, criminal threats and battery, the Los Angeles County District Attorney's Office said.
O'Neal, who has a long history of drug abuse and legal troubles, was arrested in the early hours of May 8 after attempting to rob a convenience store in Santa Monica at knifepoint. When police arrested O'Neal—the son of Fawcett and Ryan O'Neal—they also discovered drugs and drug paraphernalia.
Police soon linked O'Neal to a slew of other crimes in the Los Angeles area in the days before his arrest. O'Neal's spree began on May 2, when he allegedly attacked a man for looking at him. He punched the victim before trying to stab him with a broken bottle, leaving the man with minor injuries to his face. The next day, O'Neal is alleged to have attacked another man who spoke to him outside a convenience store, punching him and throwing him to the ground.
O'Neal's crimes escalated on May 4, authorities say, when he approached a man on the Venice Beach Boardwalk and stabbed him in the side. Three hours later, another man was found nearby lying in a pool of blood with serious stab wounds to his face, neck and upper body. A surveillance camera recorded a man matching O'Neal's description leaving the scene.
Police said all of O'Neal's attacks appeared to be random.
On May 8, O'Neal reportedly accosted employees in a coffee shop, pulling out a folding knife and threatening to stab them. Later that night, O'Neal attempted to rob the 7-Eleven at knifepoint, resulting in his arrest.
This is the latest episode in O'Neal's already troubled life, beset by drug addiction and run-ins with the law. He was first arrested and jailed for heroin possession in 2008. In 2011, a traffic stop found him with heroin and a firearm, violating the rules of his parole. Released in 2012, O'Neal was back in court-ordered rehab by 2014. The following year, he was once again caught illegally possessing a firearm.
In 2015, O'Neal's Oscar-winning half-sister Tatum O'Neal told People magazine she had "never seen a more scary side of addiction." Having battled her own issues with substance abuse, Tatum tried to help her half-brother kick his habit. "He's got addiction problems so bad that it breaks my heart," she said. "Nobody knows what to do with Redmond. From what I've seen, there is no way he's going to survive."