Farrah Forke Tributes As 'Wings' and 'Lois & Clark' Actor Dies Aged 54
Tributes are pouring in for Wings actress Farrah Forke who has died at the age of 54.
A family friend confirmed to Variety that Forke passed away from cancer at home in Texas on February 25.
The TV star was well-known for playing pilot Alex Lambert on the series Wings from 1992 to 1994, and she also starred in numerous TV shows and films, most notably as an attorney on the second season of ABC's Lois & Clark: The New Adventures of Superman.
Her other TV credits include sitcom Dweebs as well as Ned and Stacey and Party of Five, along with movie appearances in Disclosure and Heat.
Many actors as well as fans of Forke have been paying tribute to her life and career today.
"HUMANS!!! Saddened to hear of Farrah Forke's passing. I'm sending love to her friends and family," tweeted actor Tim Daly.
Singer Lisa Loeb, who went to school with Forke, wrote: "So sad to hear the news about my Highschool classmate. RIP Farrah Forke. May her memory always be a blessing."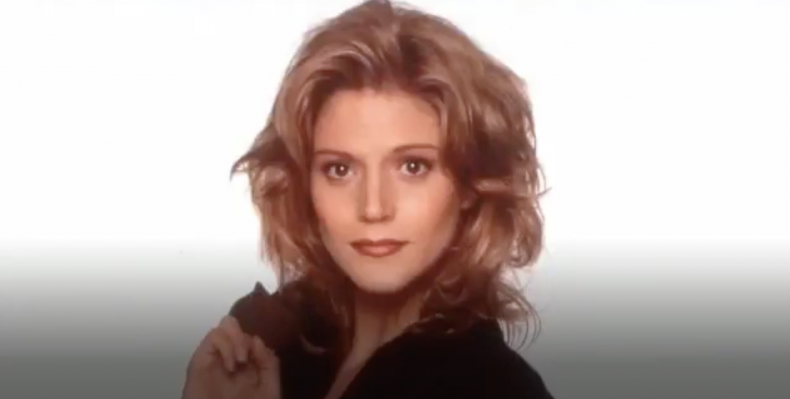 Actor David Kaufman, who starred alongside Forke in Dweebs, also shared his sadness at the loss.
"I am devastated right now. Farrah Forke was truly one of the kindest, sweetest humans I ever worked with," he tweeted. "Although our time together on Dweebs was short, the fun we had together made memories that will forever live with me. I'm so sorry, Farrah. Say hi to Peter for me."
ABC's George Pennacchio said: "R.I.P. to actress Farrah Forke. She passed away last week from cancer at just 54 years old. Forke was best known for her work on TV's Wings.'"
Actor Corey Feldman tweeted: "VERY SAD NEWS, A FUNNY & TALENTED WOMAN WHO WAS A DEDIC8ED WORKER & NICE PERSON 2 WORK WITH PASSED 2DAY! SHE WAS MY COSTAR ON #DWEEBS."
"Sigh. Farewell, Farrah Forke. Only 54. I really liked her on Wings," said writer Jon Weisman.
Writer John McNamara paid tribute to Forke's "incandescent talent."
He said in another tweet: "I worked with her on LOIS & CLARK—the warmest, sharpest and loveliest of artists. Everyday with her onset was a pleasure. And every performance was magical."
While a fan wrote: "Rest in eternal peace Farrah Forke. Thank you for Mayson Drake."
Another fan added: "As a HUGE Lois & Clark fan, I loved Farrah Forke's portrayal of Mayson Drake. Despite being competition for Lois, she still managed to be appealing and sympathetic. She was a huge part of making season 2. A tragic loss and far too young."
Forke is survived by her mother, stepfather, two sons, and three sisters.