Victims of the New Jones Era, Three England Rugby Coaches Lose Their Jobs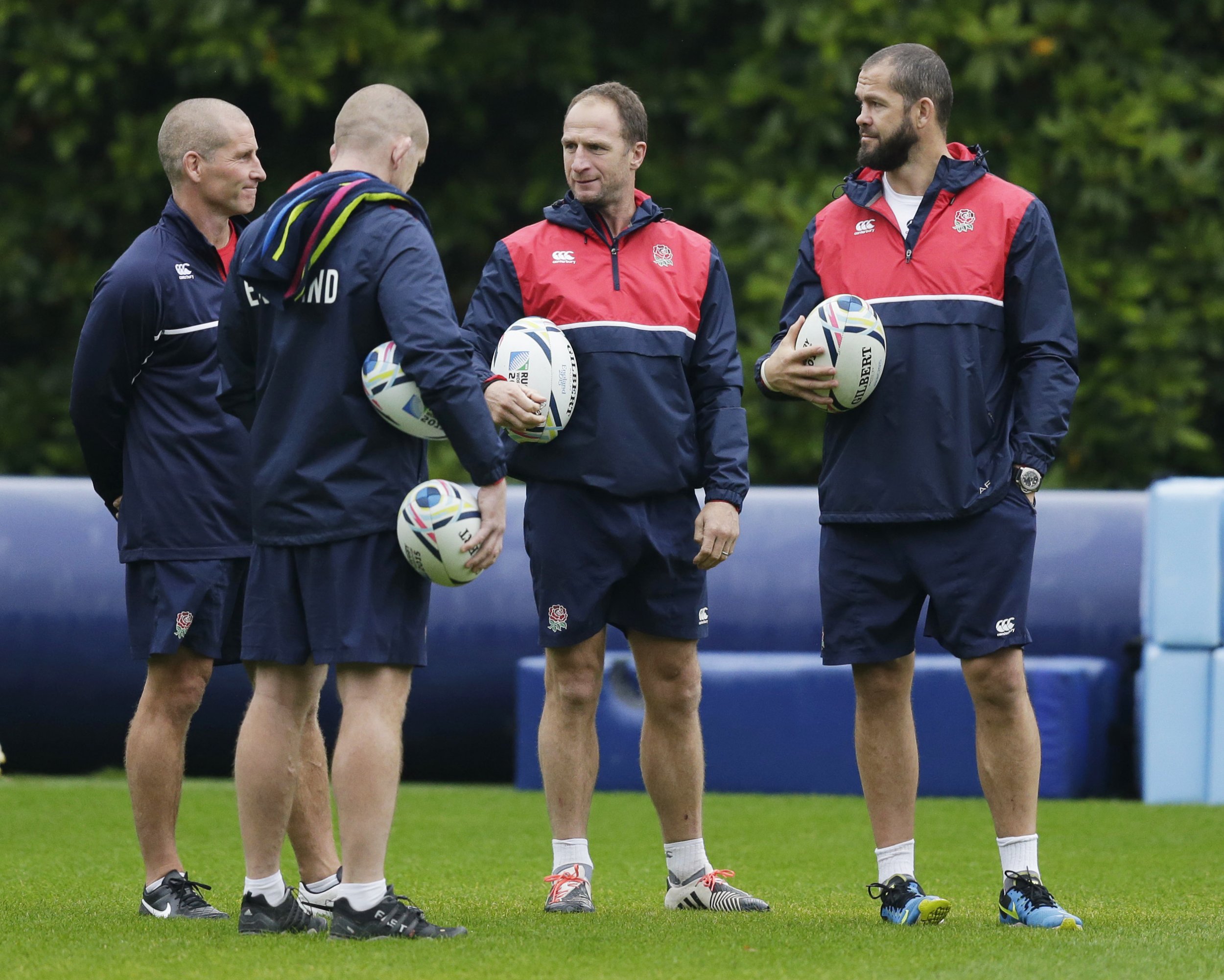 Andy Farrell, Mike Catt and Graham Rowntree were all relieved of their England rugby coaching positions on Monday afternoon, as the Eddie Jones regime rumbled into brutal life.
England's three assistant coaches, all of whom enjoyed fine international careers themselves, helped England to 22 victories in 36 Tests but became the fall guys for a dire home World Cup campaign in which Stuart Lancaster's team failed to progress from the group stages.
That failure cost Lancaster his job, and Farrell—seen by some as having undue influence over the squad, especially in the controversial selection of Sam Burgess, the rugby league convert who has since returned to the 13-man code—was widely expected to pay the price too by relinquishing his own role. Catt endured an all-too-public spat with Danny Cipriani, the fly-half, during the buildup to the World Cup, while Rowntree's dismissal could simply be interpreted as Jones attempting to stamp his mark on his new charges.
"Having met with all of the coaches to talk through the future direction, we felt it was the right time to make changes," Jones said on Monday. "They are all experienced guys and have contributed greatly to this England team over recent years, and I know everyone at the union (Rugby Football Union) is appreciative of their hard work and commitment."
Public perception has not been kind to Farrell—whose league career and achievements dwarf a brief and mostly unsuccessful flirtation with the union—partly because throughout the World Cup his son Owen vied with the more sinuous, more enigmatic, yet less consistent George Ford for the starting job at fly-half.
Jones, a noted taskmaster who likes to assert his personality over a squad, was always likely to bring about major changes to his staff.
England hired him on the basis of a World Cup campaign that was as electrifying as Lancaster's effort was stultifying, with his Japan team, who will host the next tournament in 2019, becoming the first in the history of the tournament to win three group-stage games and then go out.