Sexual Assault Claims by Male Models Hit Top Fashion Photographers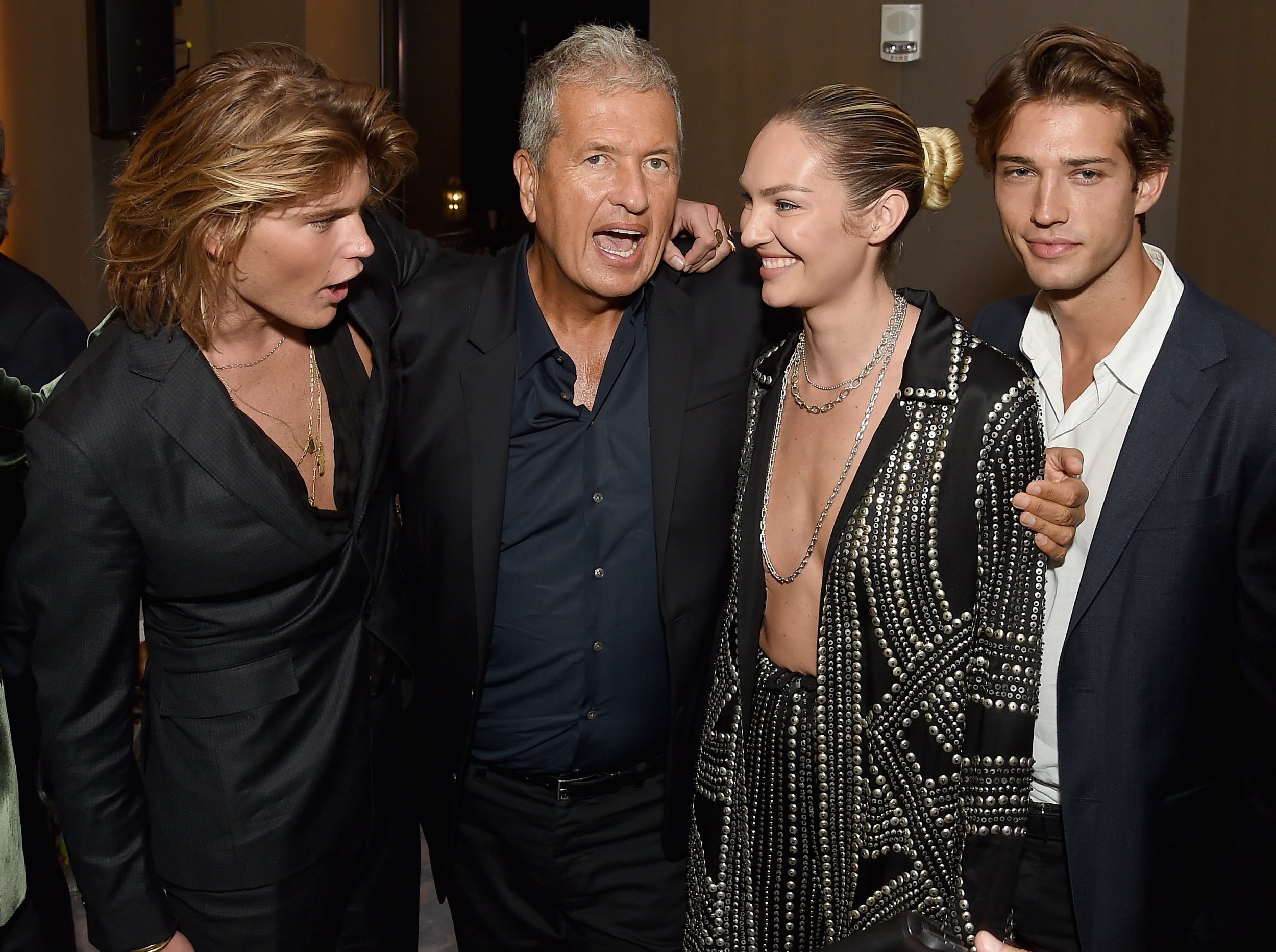 Vogue has suspended two famed fashion photographers following allegations of sexual exploitation by dozens of male models. Vogue Creative Director Anna Wintour said the magazine would not be working with photographers Mario Testino and Bruce Weber in the "foreseeable future" following a Saturday report from The New York Times.
Testino was accused of making sexual advances by 13 male models and former assistants, and Weber was accused by 15 male models of sexually coercive behavior and subjecting them to unnecessary nudity during shoots. Weber famously shot racy ads Calvin Klein.
"Sexual harassment was a constant reality," said a former assistant to Testino who worked with him in the 1990's.
Models have accused Testino of groping them during photo shoots and masturbating in front of them. Testino, now 63, shot the February 2018 cover of Vogue featuring Serena Williams and daughter Alexis Olympia, and has famously photographed the royal family, including engagement photos of Prince William and Catherine, Duchess of Cambridge.
Weber, 71, said in a statement from his lawyer that he was "completely shocked" and "absolutely" denied the allegations made against him. Lawyers for Testino were also adamant that no such incidences had ever taken place.
In December 2017, Weber faced a lawsuit from model Jason Boyce. Boyce said Weber made him touch his own genitals and was even forced to suck on the photographer's fingers during the shoot.
"I remember him putting his fingers in my mouth, and him grabbing my privates," another model, Robyn Sinclair, told the The Times about Weber. "We never had sex or anything, but a lot of things happened. A lot of touching. A lot of molestation." Similar stories about Weber were recalled by models Bobby Roache and Josh Ardolf.
Anna Wintour released a statement Saturday following the allegation, writing that both Testino and Weber are personal friends of hers.
"I believe strongly in the value of remorse and forgiveness, but I take the allegations very seriously," Wintour said in the statement, "and we at Condé Nast have decided to put our working relationship with both photographers on hold for the foreseeable future."