Women's Equality Party: Why Fashion Must Break Away From the 'Tyranny of Thin'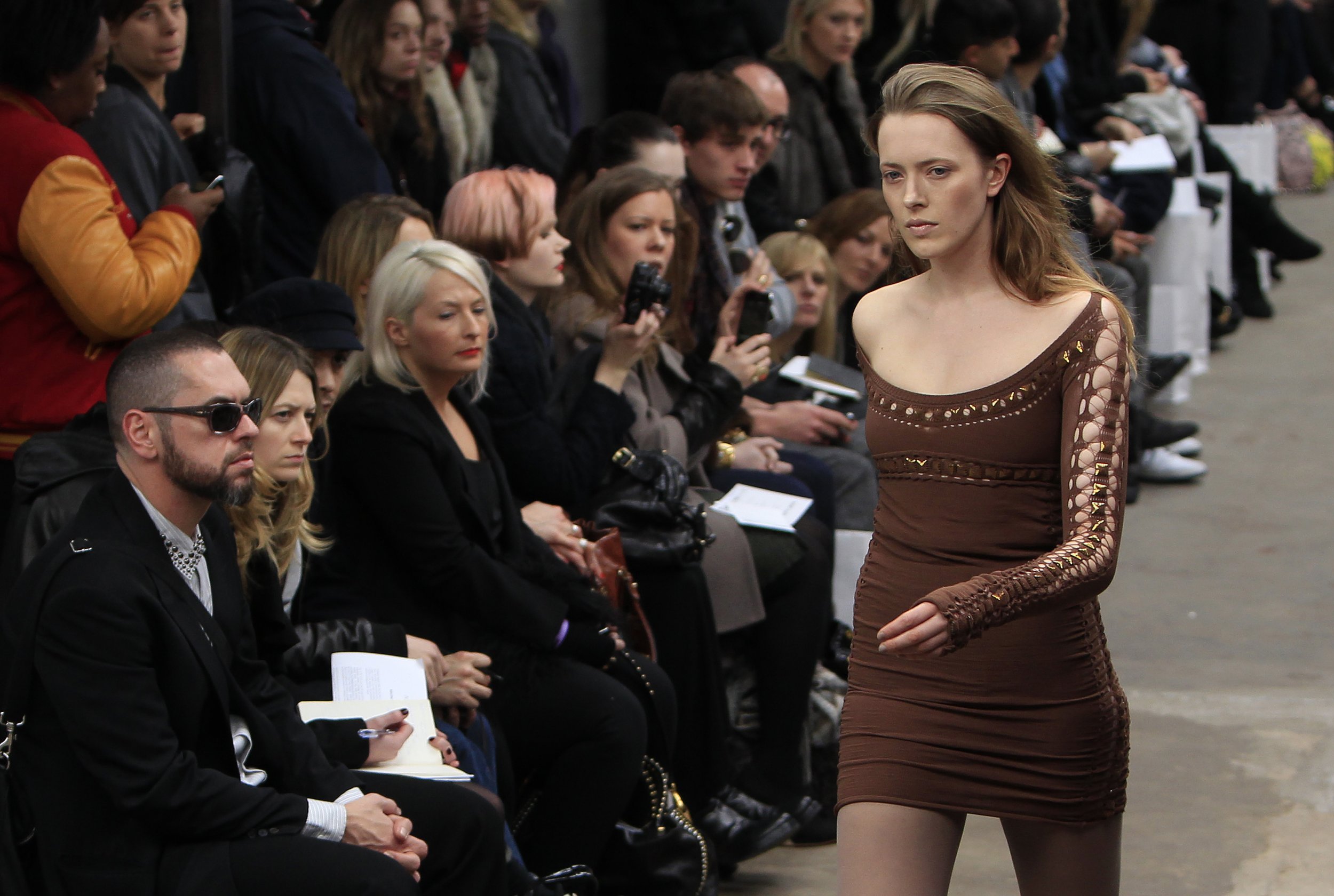 Last month the Women's Equality Party launched our #NoSizeFitsAll campaign to highlight the damage done by the fashion industry's insistence on creating tiny sample sizes and to push for diversity in fashion as a way to combat the pressure on women and girls to be thin.
So this month's edition of Vogue magazine featuring women of diverse sizes in fashion editorials is extremely welcome. It's not a surprise to see this; editor Alexandra Schulman is famously one of few fashion editors to speak out about body image. She has also in the past criticized designers for creating sample clothes that encourage models to be unhealthily thin.
Schulman's decision shows that it is entirely possible to create a different view of fashion. For too long we have accepted the fashion industry's argument that the tiny clothes they create are just a fantasy that has nothing to do with the healthcare crisis of eating disorders now affecting millions of women and girls. To me that's like the tobacco industry saying that all it was doing was creating a Wild West fantasy that had nothing to do with anyone getting cancer. As part of our research for the #NoSizeFitsAll campaign, the Women's Equality Party (WEP) sourced no fewer than 28 reports from around the world all proving the link between media imagery and how we feel about our bodies; and how feeling negatively about our bodies puts us at heightened risk of an eating disorder. And it was on this basis that we called upon the British Fashion Council to make London Fashion Week 2017 the first ever to compel designers to use a range of sample sizes in their shows.
There has been some criticism of our campaign. It is inevitable that any criticism of the fashion industry prompts a reminder of its contribution to this country's GDP. But think how much bigger that could be with the participation of the number of consumers who right now feel entirely disenfranchised by fashion simply because they wear clothes that are bigger than a size 12.
Schulman gets this: it is noticeable that in this month's editor's letter she talks of the need to encourage everyone to enjoy fashion. This is not only sensible and fair but would also provide the kind of boost the industry needs as it struggles like the rest of this country's major businesses to foresee the impact of Brexit on sales and revenues.
So now I hope for two things: one is that more in the fashion industry step up with Vogue to be part of the new vanguard for diversity in fashion. For an industry that prides itself on breaking the rules it has been perversely bound by the decades-long tyranny of thin. Let's see some real rule-breakers come forward to be part of this new trend for doing things differently—a model we are proud to espouse in politics.
And in doing this let's be clear about what we are doing. One of the words bandied around too often as part of this kind of initiative is "real"—as in "real" women, not models. Let's lose this word. Models are real women. Women who are not models are real women. What the WEP are doing here—this movement we are building—is not an exercise in judging or thin-shaming or setting up fresh barriers to women's participation in and enjoyment of fashion. This is about pulling down barriers and enabling healthy and happy self-expression through fashion. Opening it up to as many people as we can. And that can only happen when we celebrate the glorious diversity of women.
Sophie Walker is the leader of the Women's Equality Party.