New Map Tool Reveals Neo-Nazis Near You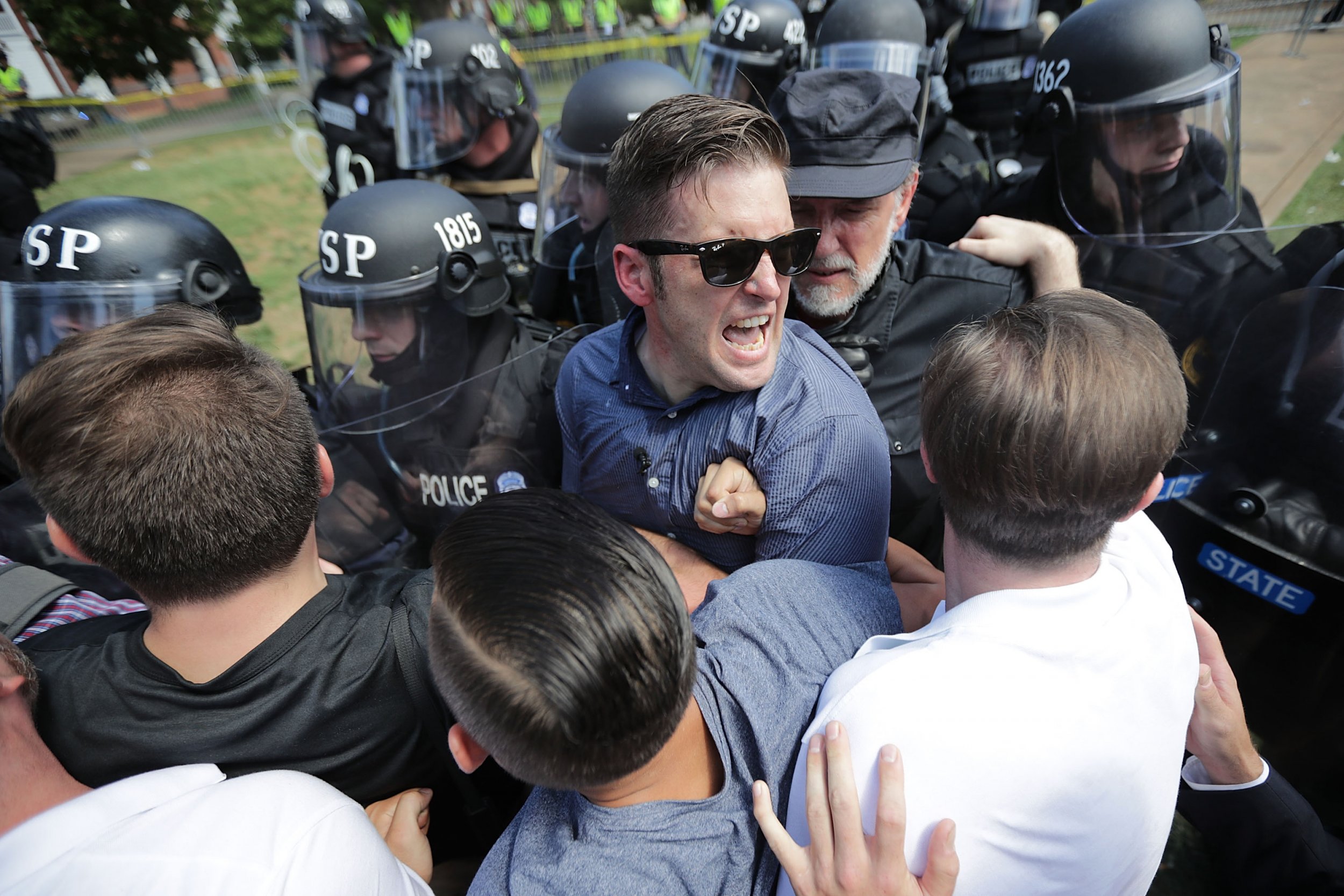 Activists have developed an interactive map for users to monitor neo-Nazi activity in their area.
The tool, FashMaps, gives a real-time map of where neo-Nazis are meeting. The creator, a systems analyst who goes by the name Simon, says the site was started as a way to find out more about neo-Nazi recruitment methods and to show which communities are being targeted. Simon founded the website by searching through neo-Nazi websites such as The Daily Stormer and message boards to discover where neo-Nazis are meeting up, according to Haaretz.
The Daily Stormer moved to the dark web after domain-hosting sites refused to house it. Simon discovered that neo-Nazis who still followed the site where posting in online forums and message boards. He and his team then created fake accounts to find meet-up locations, according to Vice News.
"While their 'news' site has been shut down, their message boards are very active, and fascists from all over the country are continually seeking to organize into what they call 'Book Clubs,' 'SBCs,' or 'Pool Parties,'" the site says.
FashMaps now gives more than 700 locations—including places such as London, Argentina and Florida—for neo-Nazi affiliates around the globe.
Once on the map, a user can click on one of the red dots to connect to a profile of the members affiliated with that location. While none of the locations are precise, the dots give a general idea of where these members are meeting.
"I was surprised to find how freely they were talking about their locations," Simon told Vice News.
This is not the first time people have tried to identify neo-Nazis by using technology. Following the violent white supremacist rally in Charlottesville, Virginia, in August 2017, social media users began a crowdsourcing campaign, posting pictures and information about the attendees, with the goal of identifying the neo-Nazis there. Social media user @YesYoureRacist posted pictures of the Unite the Right rally's supporters on Twitter and asked users to unmask them.
"If you recognize any of the Nazis marching in #Charlottesville, send me their names/profiles and I'll make them famous," he tweeted.