Watching 'Fast and Furious' Films Could Promote Dangerous Driving, Study Claims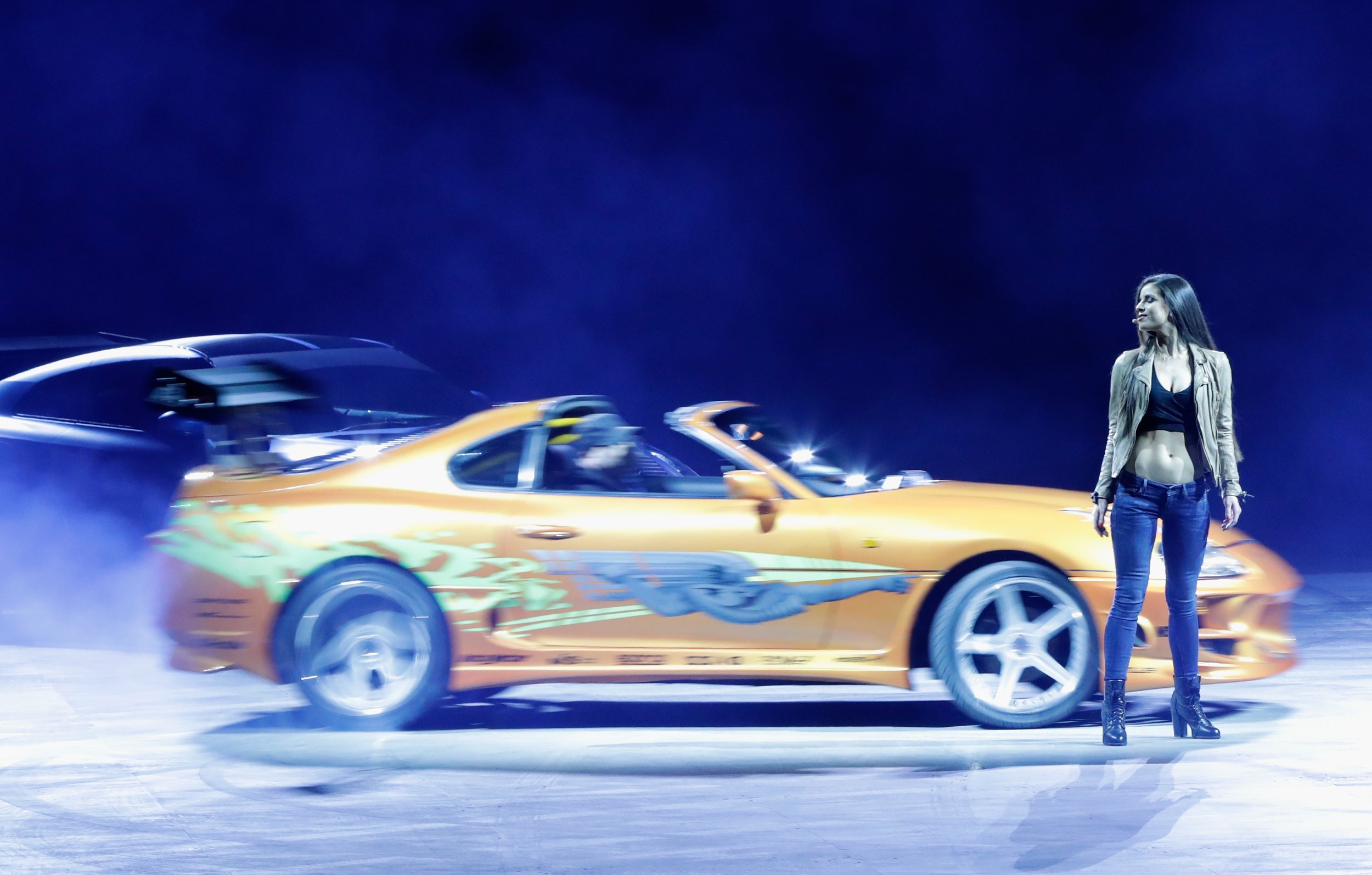 Fans of the Fast and Furious franchise, take caution: Viewing film sequences of aggressive driving may promote similar unsafe driving habits, a researcher has found.
In an analysis of the city of Edmonton's driving infractions and speeding incidents, a University of Alberta doctorate student found that the number of infractions and miles per hour over the speed limit spiked immediately after the release of Furious 7, the 2015 installment of the long-running franchise.
Dissertation author Deanna Singhal said movies such as Furious 7 can normalize dangerous driving and prompt viewers to imitate the actions they see portrayed on screen, especially when they're performed by a "hero" character like Vin Diesel's Dom, who is often rewarded for his risky driving.
"The behaviors are performed with not a lot of negative consequences," Singhal told Newsweek. "There are quite extensive crashes and people get out and just walk away, and that's not usually what happens."
In one test, students at the Canadian university were shown one of three 15-minute videos, designed to promote either aggressive driving, safe driving or neither. Those exposed to the more hostile videos drove faster and tended to accelerate more when passing vehicles, Singhal wrote in her dissertation.
But not all film fans are prone to unsafe driving; personality traits can indicate a viewer's likelihood to model the behavior, she said. Participants who engaged in more aggressive driving after watching the videos were more likely to report higher sensation-seeking behavior, a greater number of traffic violations and seeking vengeance against another driver they believe had wronged them.
"It's not just the media on its own," she said. "There may be a subset of people who are more susceptible."
Singhal's study is not the first time the Furious franchise has been criticised for its content. In 2003, Miami police blamed the 2 Fast 2 Furious film for a "string of deaths," mostly among minors, caused by illegal drag racing similar to that featured in the series. Universal Studios denied the claims, calling them "unjustifiable."
In 2017, traffic deaths dipped one percent, "not an indication of progress," according to the National Safety Council. Both 2016 and 2017 counts of those killed in fatal accidents totaled more than 40,000.
Modeling behaviors is especially critical when teaching young people how to drive, according to a 2015 study. Parental distracted driving behavior is one of the strongest indicators of teen phone use behind the wheel, setting a potentially dangerous precedent.
In the 2017 Family Safe Driving Report, more than 60 percent of parents admitted to texting and driving, and another 55 percent speed with their child in the car.
"That's not really helping for where we're trying to get in terms of shifting the societal norms," said Despina Stavrinos, director of the University of Alabama at Birmingham's distracted driving research lab, in a CNN interview. "If Mom and Dad are doing it, then hey, it must be okay."