How America's Drive-Thrus Serve Robbers, Drug Dealers and Other Criminals
The night was fading, but on the rise was Charles Butler's craving for a burger fillup and with some luck maybe score a dope fix (after two days of jonesing) to wash it down.
So he zipped over to McDonald's and hit the after-hours drive-thru.
It would kickstart an all-night crime spree.
After Butler placed his food order, the then 21-year-old didn't wait to eat or even pay for his feast. Rather, he helped himself to $860 cash and checks from the register by sending an employee away from the unclosed window to break a large-denomination bill.
This McDonald's cash grab in Coolidge, Arizona, is just one example of many drive-thru deviances happening throughout the United States and Canada. From money-grubbing fugitives, soused or snoozing drivers idling behind the wheel in line, to all sorts of riff-raff menacing workers, customers or armed security guards — they're hitting drive-thru windows at food chains and banks as a price of convenience.
Once he pocketed the money, Butler's disapproving girlfriend, who had been riding shotgun, stole away from him and took his cell phone. So Butler peeled off phoneless and stag.
"He knew how the window worked and which buttons that you push to open the register," said Jesse, the manager of the Coolidge McDonald's, who only gave his first name. He was supervising the restaurant when Butler hit at around 11:15 p.m. local time on Sept. 12, 2018.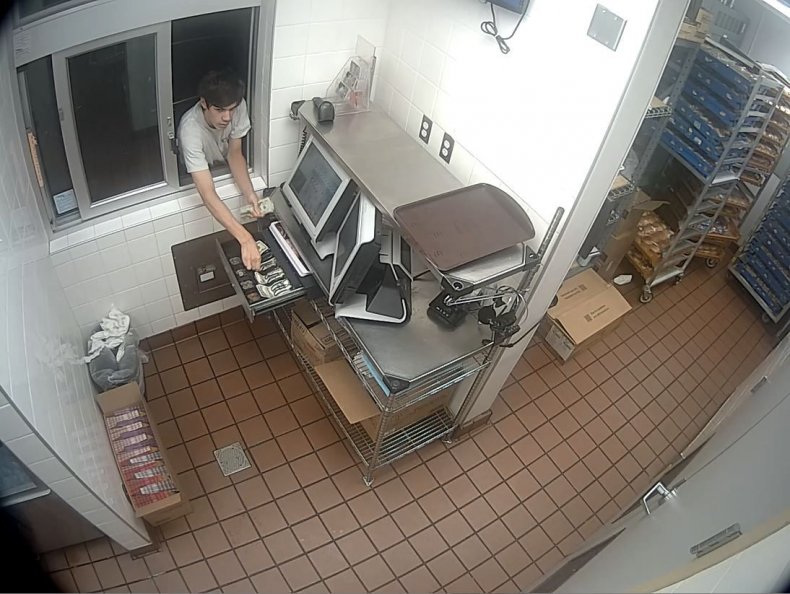 Butler's case isn't isolated.
"The drive-thru can be favorable to somebody with unfavorable intentions," Kevin Trimble, president and founder of Loss Prevention Solutions, Inc, an industry expert with almost 30 years experience and formerly the U.S. Director of Security for the McDonald's Corporation.
The squiggly routed paths where ordering and pickup is achieved in minutes, can stand as a natural choke point for authorities to grab potential boogeymen.
"The way they design drive-thrus, there's no passage out," said J.R. Roberts, a security expert who has testified in many legal cases involving fast-food restaurant incidents. "That's the intent, to get you in line and place your order and make it so you don't bail out on them and they don't have to, pardon the pun, eat the difference."
Drive-thrus at banks and fast-food joints are meant to be in-and-out, but that ease of use can help hoodlums make cleaner getaways.
"They have access to the freeway or interstate, multiple egress and ingress which check the boxes that a criminal uses to commit a crime," Roberts explained, adding they're fairly low risk yet low return.
T. Michael Beaty, Superintendent of Tredyffrin Township, Pennsylvania, Police Department, has seen thieves hit drive-thrus and vanish.
"People are looking when you go into a facility and the drive-thru is just easier to flee," he said.
In September, his department bagged five members of a so-called "Felony Lane Gang."
Beaty's jurisdiction covers a 20-square-mile section of suburbia, not far from Philadelphia.
He said financial institutions are preyed on by organized thieves who attempt to repurpose pilfered IDs, checkbooks, and credit or debit cards, often disguised.
They pick the outside or "felony lane" to avoid detection.
"The felony lane is the outside lane at the drive-thru," explained Beaty. "It's called that because it's further away from the cameras and you can be less obvious for people in the institutions to see you.
"This is a nationwide problem."
Why rip off the drive-thru?
Amateur crooks opt for the drive-thru because of what Trimble conceded is often a lack of "full exposure" of cameras and witnesses; compared to more brazen types (who might be bigger-time "pros") venturing through the front doors to steal from a register or safe located inside the eatery or take whatever they can from a bank teller.
But once inside, a robber is forced to interface with an employee behind a counter to transact financials or tender an order at a fast food joint.
For would-be thieves gunning for the drive-thru, Trimble said they aren't as much of a threat as someone dead-set on emptying the safe.
"There is a level of comfort for being in their car versus walking into an establishment," he said.
Part of the calculus involved is to avoid the hero factor.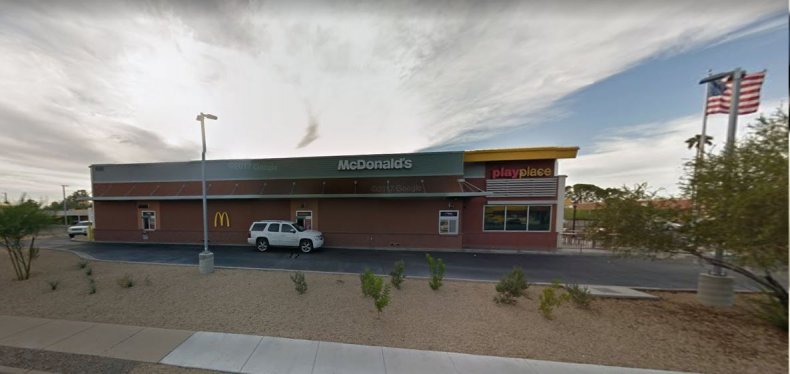 Trimble described an amateur bad guy or "someone who is not a pro" is most likely "looking over his shoulder for law enforcement."
"He has to worry about 'Bob' with a concealed-carry permit who is sitting in the corner, eating his burger and deciding if he wants to be a Good Samaritan," he continued.
Banks get their fair share of drive-thru mayhem.
When a Las Vegas woman attempted to make a deposit in the drive-thru early in the morning at Bank of America on April 4, 2017, she was held up at gunpoint. Surveillance video footage showed a gun-toting robber wearing a baseball cap and a hoodie who cops say "demanded her money."
Luckily the brute made off with only the woman's forfeited purse before scurrying off.
The following month, a fugitive wanted in Michigan named Lamarr Webb was nabbed in a theft case involving $1,800 cash from another victim's purse. It was then that the 38-year-old was originally charged for attempted murder after pointing the semi-automatic pistol at the bank drive-thru customer.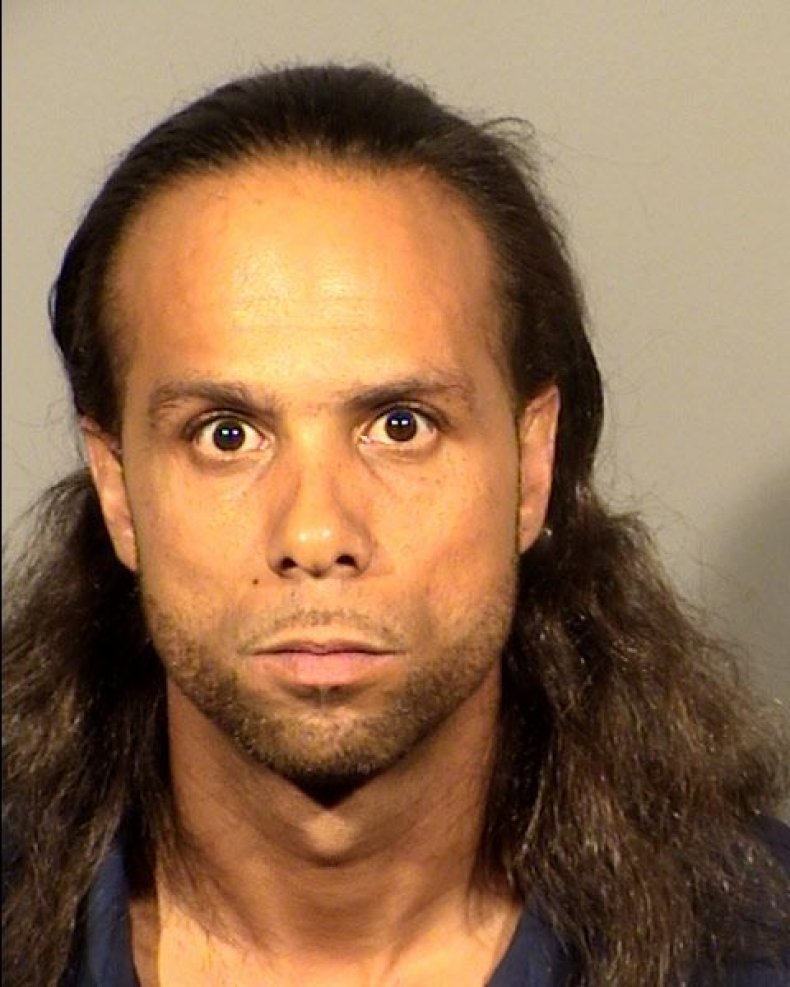 Webb pleaded guilty to robbery, use of a deadly weapon and drug trafficking charges and was sentenced to 10 to 25 years, according to a Clark County District Attorney's Office representative.
FBI bank crime statistics suggest there are a low number of drive-thru bank robberies, larcenies or burglaries compared to those at the counter.
Since 2003, the annual sum of what the bureau classifies as "Drive-In/Walk-up" heists (including larcenies, burglaries and robberies) reached 97 in 2004; but as of 2017 there were only 39; a pittance compared to bank counter crimes the same year that totaled 3,773.

The FBI define "Drive-In/Walk-Up" incidents to include instances where the perpetrator sends a written note through the pneumatic tube system or slide-out drawer in the bank's drive-thru window.
"The robber typically makes verbal demands over the intercom," an FBI spokeswoman said. (The category doesn't include walk-up ATMs.)
When it comes to fast-food crimes, most of the data is not comprehensive.
The FBI does not maintain records of violence at limited-service (fast-food) violence or full-service (sitdown) restaurants.
But the Bureau of Labor Statistics (BLS) keeps tabs on fatalities and wounded for both.
Since 2014, homicides at limited-service eateries (which also include delicatessens and pizza parlors) totaled 14. The number jumped to 23 in 2016, but fell back to 15 in 2017.
At full-service restaurants, the BLS stats show that there were 16 homicides in 2014 at full-service restaurants and 21 by 2017.
These amounts reflect only employees slain during some kind of violent incident. That means that bystander or even perpetrator of these homicides aren't counted. If they were, the death toll would likely be greater.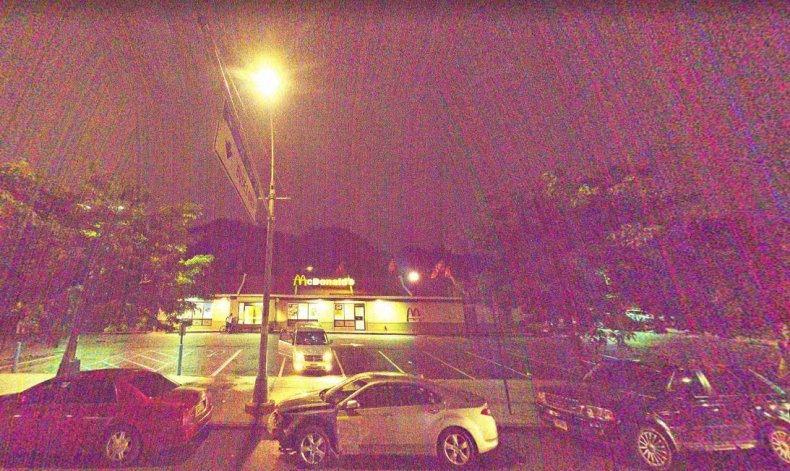 Mafia-Style Hit At McDonald's Drive-Thru
When Sylvester "Sally DAZ" Zottola, 71, pulled his maroon Acura SUV into a Bronx McDonald's drive-thru for a cup of coffee at around 4:45 p.m. on Oct. 4, 2018, it would be his last.
Zottola (who had evaded multiple attempts on his life before that afternoon) was ambushed and tagged in the head, neck and gut with several 9mm shots allegedly squeezed off by an ex-con named Bushawn "Shelz" Shelton.
Four other assailants with reputed ties to the Bloods street gang (three of them bear the monikers "Ace", "Scary" and "Taliban") were nabbed by FBI investigators for what has been touted as a mafia-style hit and brought up on murder-for-hire conspiracy charges in Brooklyn federal court.
"They're the ones that did the crime," Zottola's 45-year-old daughter Debbie (who inspired "DAZ") told Newsweek. "They're only the ones carried out the crime, but someone had to ordered them; someone paid them do that."
Shelton's attorney, Ruth Liebesman, dismissed any gang affiliation, saying Shelton's a staffing agency manager who also runs a T-shirt company.
"He denies playing a part in this murder," she said. "He's a family man who worked and worked."
She painted the prosecutors' evidence, which included a confidential witness, as weak, arguing, "I have yet to see anything to put him at the murder scene or responsible for it somehow."
The case has both sides weighing in on the death penalty, should Shelton be convicted. That decision will rest with U.S. Attorney General William Barr's office.
Zottola's grieving daughter said her father favored McDonald's coffee because it was "cheap and good" and he "normally would get his cup at the drive-thru."
The grieving daughter is lost for motives. "Why would anyone want to hurt such a good man?"
Or his 41-year-old son, Salvatore Zottola Jr., who was captured on CCTV rolling around on the ground as an assassin fired multiple rounds from a pistol after rushing him on a Bronx street in the wee hours of the morning of July 11, 2018. Luckily, he survived.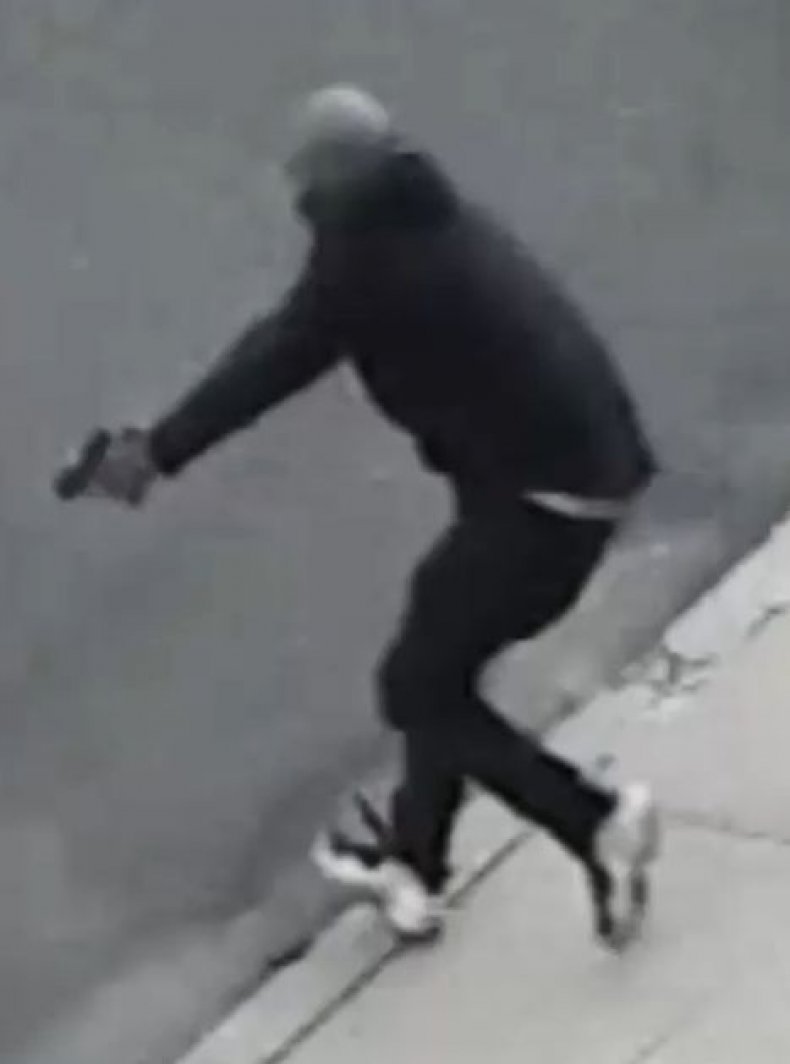 "My brother -- we're just trying to move on with our lives," Debbie said.
The suspicion has been that rival Albanian gangsters were encroaching on the late alleged Bonanno and Lucchese crime family associate's Joker Poker video game (which works off of a 53-card digital deck).
Debbie doesn't buy it and remains steadfast that her father, who had "a zest for life," never kept close company with La Cosa Nostra.
"My father was a good guy, not a goodfella," she said, almost poetically. "He was a wise man, not a wiseguy."
And yes, her father ran a business that vended jukeboxes, video games and pool tables — but as far as she could tell, there was no Albanian beef.
"I'm almost convinced it's not the Albanians," she said.
Mob-style hits at the drive-thrus are certainly rare, but all kinds of action are staging at these establishments.
Crimewise, it's usually bottom-feeder crooks who skimp on tipping or dealing with the counter, not organized thieves plotting to rip off establishments for bigger scores.
But that doesn't mean they're any less craven.
"In the drive-thru, you're talking to somebody through a two-foot window," said Trimble.
Close to Midnight on Feb. 5, three people pulled up in a white Nissan Altima to Donut Man in Myrtle Beach, South Carolina, and ordered a half-dozen glazed donuts (The total with tax came to $6.12.)
When it was time to pay, the driver behind the tinted windows gave the clerk counterfeit cash.
"The girl takes a $100 bill and goes inside to check it with a marker," the owner Joe Santos recalled. "She saw that it wasn't true money; it was fake."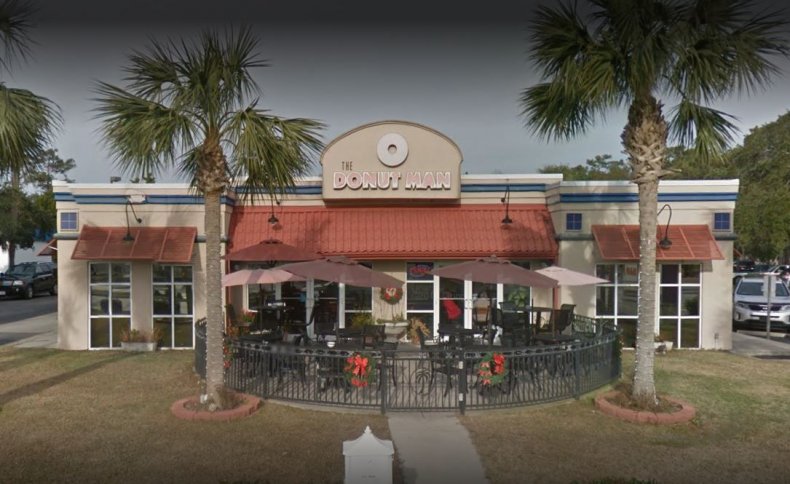 The money, according to the police report, turned out to minted strictly for use in movies, as it read on the front and back: "For Motion Picture Use Only."
"They got me for $6 bucks," Santos lamented.
The donut desperados remain in the wind.
Had they tried to pull the same scheme inside Donut Man, 15 cameras would have captured the ruse and they would in turn have punched their ticket to lead roles as defendants in a courtroom theatre production.
"We're safe inside here," Santos said. He also makes a point to offer local cops half-off the menu as a salute; but also as a means to encourage them to patronize his establishment at night.
Still, Santos is determined to beef up security outside.
"At the moment when they gave the bill, we didn't have cameras outside," he said, recalling how another thief looted the lone camera he had installed three years prior.
"Somebody knocked it off."
Tredyffrin Township's top cop Beaty says that cameras serve as "a deterrent" but bold thieves don't care.
"They're not worried about cameras because they're concealing some of their identity," he said. "But they can't conceal it all."
Cameras or no cameras, it's hard to tame empty stomachs who turn to the drive-thru to save a dime and cheat time.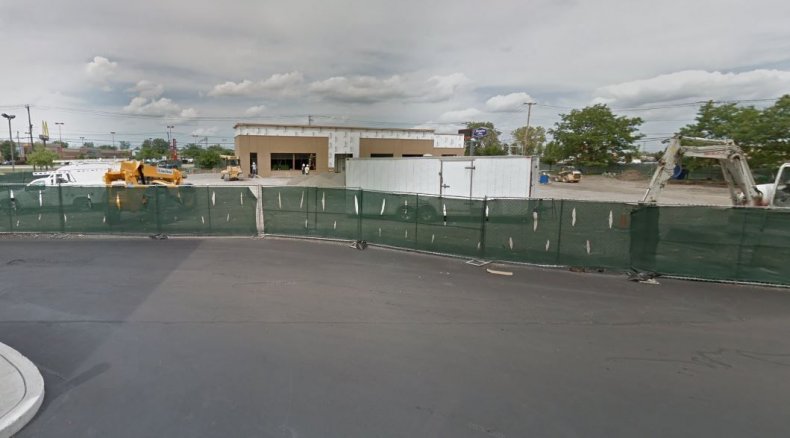 To celebrate the grand opening of a Chick-fil-A in Cheektowaga, New York, the eatery offered free sandwiches to customers.
At around 9 p.m. on Dec. 28, 2018, Andrew Beilen, 31, was behind the wheel of his 2014 Chevrolet Silverado truck to place his order at the drive-thru and allegedly raged against another customer in a 2007 Audi A6 for a position in the drive-thru.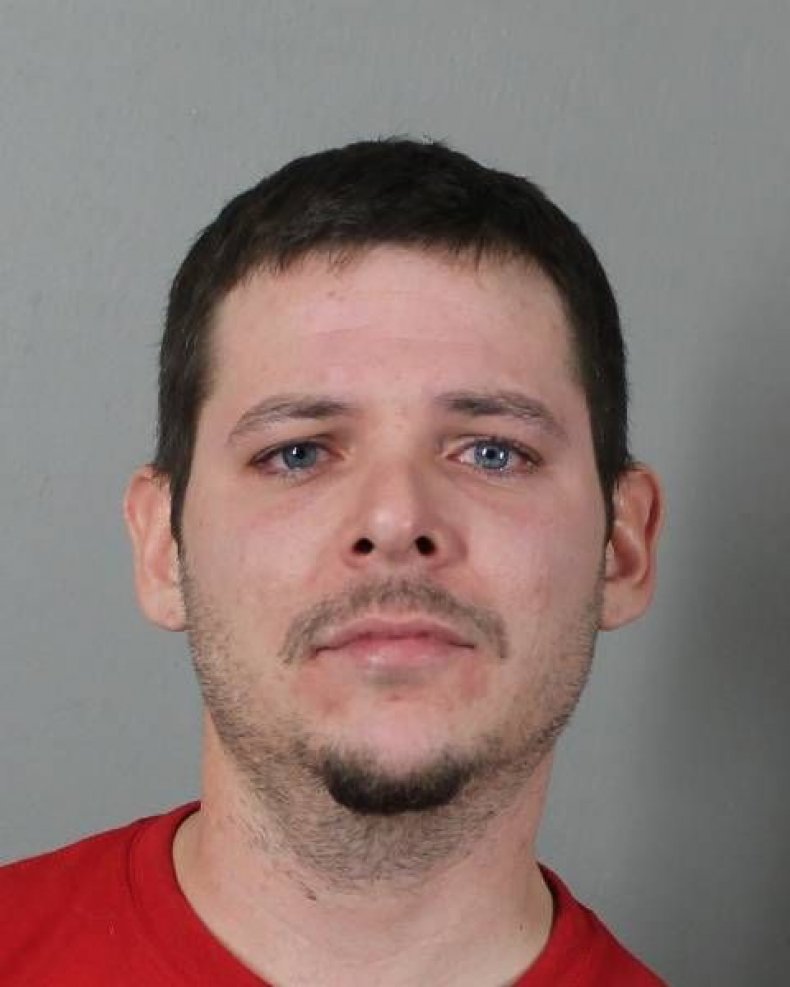 "The offender and the victim began to argue about their spots in the drive-thru line," the police report reads. "The victim reported [Beilen] exited the vehicle, began to yell and threaten to the victim that he has a gun in the vehicle."
Beilen, the report goes on, allegedly paced back to his pickup and "produced a knife" (a folding knife in the "open position") and charged toward the Audi and while shouting, he "held the victim's car door closed with one hand while waving the knife with the other hand."
When cops arrived to the Chick-fil-A, they didn't find a gun, but did collect a camouflage folding knife stashed under Beilen's driver's seat.
Beilen was placed under arrest and faces a menacing charge.
A relative, who asked for anonymity explained that Beilen was bailed out of the pokey by his grandmother in "less than 8 or 9 hours."
Chick-fil-A declined to comment for this story.
They bust you at the drive-thru
While unsavory types may be lured to deliver trouble at drive-thrus, the window have also become common staging grounds for law enforcement.
Aspiring California rapper Willie "Willie Bo" McCoy tragically lost his life after he allegedly nodded off inside his car while parked in the Taco Bell drive-thru.
The 20-year-old was reportedly asleep when Vallejo Police officers arrived. They reported that he was "slumped over in the driver's seat" of his car (which was allegedly "in Drive") and "had a handgun on his lap," according to the department's released statement.
As McCoy came to, the officers reported that they "gave the driver several commands to put his hands up."
However, he allegedly "did not comply and instead he quickly moved his hands downward for the firearm," the statement reads.
"Fearing for their safety, six officers fired their duty weapons at the driver," police said. As results from an autopsy report are pending, the family of the slain man have come out blaming the officers for gunning down the sleeping man.
A spokeswoman for Yum Brands, the parent company of Taco Bell, did not comment.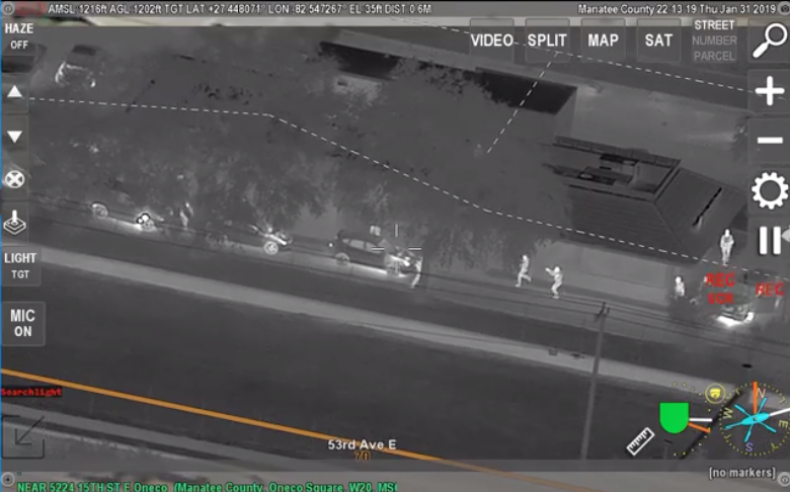 Across the country in Bradenton, Florida, Manatee County Sheriff's deputies mobilized at a Burger King on Feb. 1, after trailing a car driven by an alleged serial car burglar named Charles Mobley, Jr.
The hungry man managed to order a sandwich for lunch, but he never got a chance to pay for or eat it.
Hovering overhead that day was a sheriff's helicopter training a spiffy thermal infrared camera on the scene as about ten deputies with their firearms drawn swarmed the sedan from the front and back of the drive-thru.
In the footage, snarkily captioned "No Burger for this Vehicle Burglar!", one hears braying voices crescendo all at once ordering Mobley out of the car. And in 55 seconds, the 30-year-old is snatched from the auto with his belly pressed onto the wiggly pavement like a beef patty while he's handcuffed.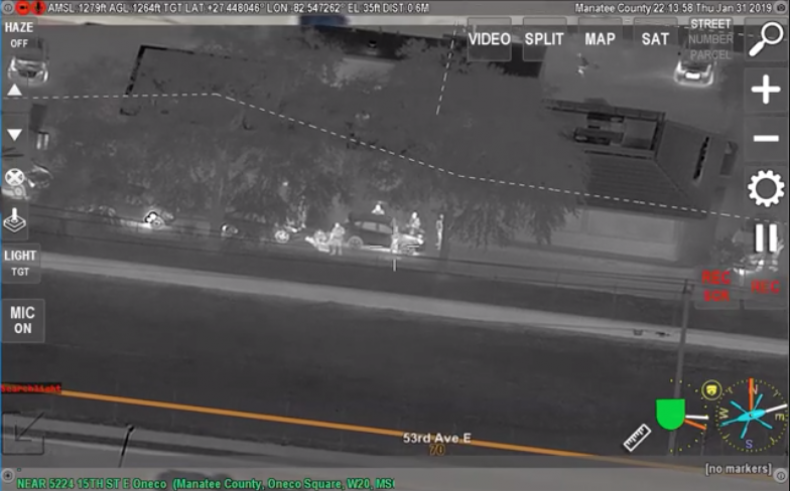 "It was a good time for us to catch him off-guard," Manatee County Sheriff's spokesman Randy Warren explained.
Mobley had allegedly gone on a two-week tear throughout Northwest Bradenton, lifting valuables from unlocked cars and swiping stolen credit cards at businesses, according to the arrest report.
The value of the drive-thru in the arrest served multiple functions, he added. It was "a safe time" to take Mobley because he had come to a complete stop. "For us, that's good because we don't have to do a high-speed pursuit."
Once in custody, the deputies charged Mobley with eight felonies and were investigating other pending charges after they discovered Mobley holding driver's licenses belonging to 18 people, according to the report.
"We believe there are more victims of burglaries," Warren said.
A rep for Burger King didn't comment for this story.
In the town of Aurora in Ontario, Canada, at around 5 p.m. on Feb. 3, a pair of York Regional Police officers ran on a call at a Wendy's and Tim Hortons drive-thru.
Their flashlights danced all over the dash of the running car, but did nothing to roust the dozing driver. The repeated taps of the metal against the window panes followed by calls of "Hey!" also failed.
Then one officer announced, "You ready?" and raised his right hand and with what appeared to be a retractable baton and smashed the front passenger window to open the door.
Once the driver was pulled out of the car, the Canadian cops reported he reeked of booze, and when he came to, he blew a Breathalyzer showing a blood alcohol level more than four times the legal limit.
"Someone who is completely passed out is a pretty rare case," said York Regional Constable Andy Pattendon, who added that the man's name was released. "We're not into completely shaming this person even though the criminal offense of impaired driving is pretty significant."
For cops here, the drive-thru and gas stations yield leads that are passed on from employees to police whenever a driver has had one too many drinks or cannabis hits. "We know they're interacting with many drivers every day and encourage them to call us," he said.
Federal authorities favor drive-thrus, too.
One served as a perfect spot to bag a hustler who happened to pick up a friend's phone back on Sept. 18, 2018.
Kevin Harris, 37, found himself inventing a kidnapping hoax (admitting later how he "was so stupid" and "watches too much TV") when he allegedly pretended to be a kidnapper and answered the phone meant for his "hostage."
Harris imparted to the stranger on the phone that he was muscling his captive "over an unpaid debt," according to the criminal complaint filed in Pittsburgh's federal court.
Asked how much was owed and Harris allegedly responded $2,000.
That's when a meet at a McDonald's in Wilkinsburg, Pennsylvania was arranged by Harris and the caller — who turned out to be an undercover FBI agent — to pay some of the ransom. In return, Harris was going to provide him with his friend's "belongings and a telephone number" that would lead to a "trap house," slang for spots where drugs are dealt.
At around 7:15 p.m. that night Harris received a call that the undercover he "directed [him] to go through the McDonald's drive-thru and order a cheeseburger," the documents read. Once the burger was bought, he was to "place the money in the McDonald's bag" at a car wash by a "vacuum" and leave.
But the fed refused, demanding to receive the personal effects of his hostage in-person. Harris appeared and, the complaint states, "grabbed the bag and confirmed that there was money" in it.
Agents and officers swarmed a panicked Harris then allegedly "reached for his right front pocket," sounding the alarm of the authorities who brayed, "He's got a gun!"
The undercover then struck Harris with a stun gun and placed him under arrest, the papers say.
Once in custody, Harris copped to his TV addiction and that he was trying to score "$200 - $300 owed to him" by his hostage and allegedly told authorities he was packing a pistol "because he wasn't sure who he was meeting."
Harris was indicted for robbery and extortion (not to mention drugs and gun charges) by a grand jury last on March 14, the feds confirmed. (In a statement, McDonald's described their commitment "to improve our programs and policies" and emphasized their strict prohibition of "violence [and] threats of violence" that jeopardizes the safety of employees and others in their restaurants)
From Emptying A McDonald's Register To Convicted Sex Offender
Flush with the McDonald's register cash, Charles Butler fled and then spent $110 for a gram of heroin, then after injecting himself, he snuck into the backdoor of a house, swiped a 400 semi-automatic rifle with a red dot scope "leaning against the wall in the master bedroom" while the couple were fast asleep, and then he helped themselves to their Kia.
Butler's attorney, Ian Service stressed lifting the rifle was "an opportunity" and that he "didn't know the ass end of a rifle."
Butler brought the rifle to another McDonald's parking lot to wipe a $1,000 debt with a drug dealer named Yoshi. They caravanned to a motel and the rifle changed hands. Yoshi supplied Butler with a Percocet pill (which he smashed and snorted).
After snorting some Xanax at his girlfriend's house, Butler was pulled over in the stolen Kia on Candlewood Way by a Pinal County Sheriff's Office deputy.
Butler initially exited the car but then hopped back in and drove off.
He whipped a U-turn and in kamikaze fashion, tried to demolish the deputy's marked cruiser.
The deputy's report reads that Butler veered "directly at my patrol vehicle at the driver side and [struck] my vehicle at the B-pillar."
Service explained how his client was lucky "he wasn't shot through the window."
"The officer showed great restraint," he said. "He could have ended Mr. Butler's life and nobody would have questioned it."
When questioned, Butler admitted to being "scared," that he "lost control" of the Kia and "hoped that the deputy was unharmed."
Facing a 14-count indictment for car and gun burglaries and aggravated assault of a Pinal County Sheriff's deputy, Butler pleaded down to attempted aggravated assault upon a police officer and three counts (originally there were 10) of attempted sexual exploitation of a minor.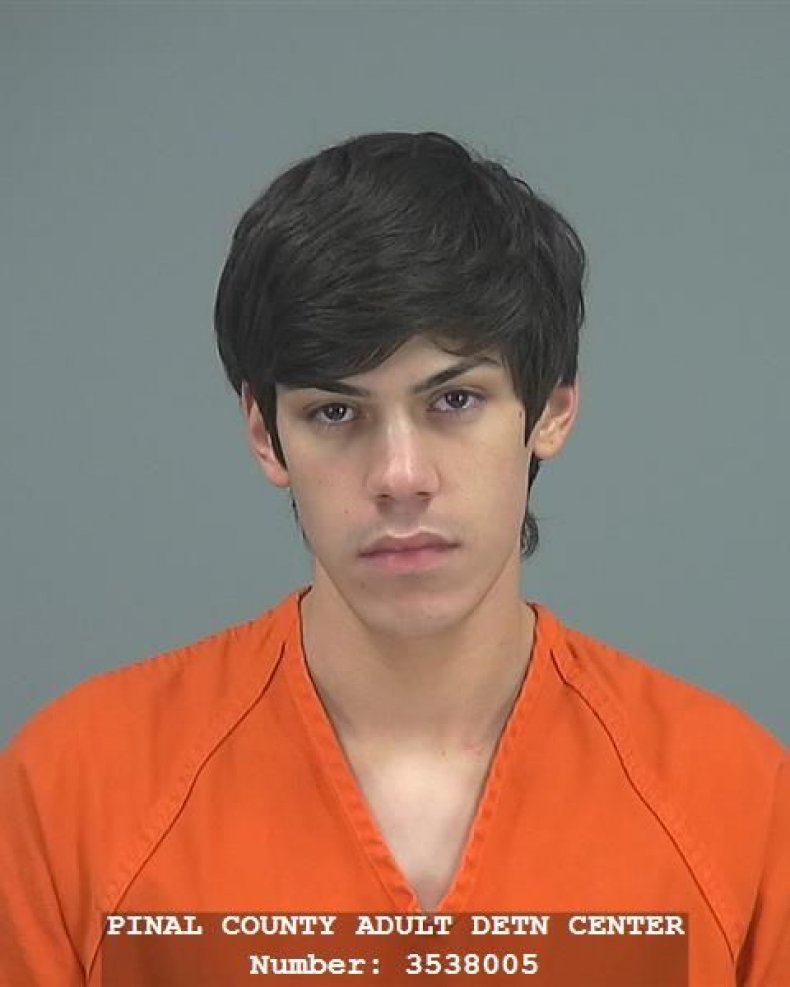 On March 11, Butler was sentenced to 10 years in prison, forced to pay around $9,000 restitution and will likely have to register as a sex offender for the rest of his life.
The sex charges stem from Butler downloading onto his phone photos of "young boys" (but he didn't produce them) and which were discovered after authorities confiscated it when they questioned his girlfriend. The investigators, Service said, could also read through "conversations with the dealer."
But Service argues that the young man's situation explains more than what's in court documents or on videotape.
Butler was born into the hands of a methamphetamine-addicted mother and was homeless before he was placed in a foster home.
The Minnesota native relocated to Arizona and struggled with drugs, especially heroin. He also dealt with one of his best friend's being molested by a city official.
"The implication is that Charles was one of the victims also," Service said. (He adds that Butler never admitted he was a victim.)
All along, Butler, who Service said had "zero felonies" before his conviction -- confessed and cooperated. He even softened the prosecutor to recommend 8 1⁄2 years instead of the full recommended 12 ½ prison term recommended in his pre-sentence report.
"He was crying a lot of tears and saying, 'I'm lucky to have a good mom and dad… I take full responsibility,'" Service recalled Butler saying at sentencing.
Service fears for the rail thin 150-pound "choir boy-looking young man" who is now headed to the sex offender yard "full of the most disgusting inmates."