Fast-Food Staff Quit, Citing 'Rat Infestation' and Low Pay in Note to Customers
The night staff of a southern Indiana fast-food restaurant walked off the job in protest on Saturday, with the eatery's patrons left to discover a note saying that the restaurant was unsanitary and the workers were underfpaid.
In the note left on the drive-thru speaker of a Jeffersonville Rally's, the manager wrote that he had "had enough" and that all of the employees had left the building.
A reporter from WHAS in Louisville, Kentucky, just across the border from Jeffersonville, traveled to the restaurant and posted a picture of the sign on Twitter. While the reporter, Tom Lally, said that the note's claims were uncorroborated, however, the building was empty and the lights were still on inside.
"Due to the constant...rat infestation and low staff and health code violations, I and the entire night crew quit," the note said. "This place doesn't pay and do not care about us employees and managers [sic]."
"I would NOT eat here," the note ended.
Some customers looking for a bite to eat spoke to WHAS regarding the employee's allegations and seemed surprised that the restaurant had been abandoned.
"We just came here to order some food, no one came to the window," one drive-thru customer told the station. "We had a lady come through saying they walked out, upset about something."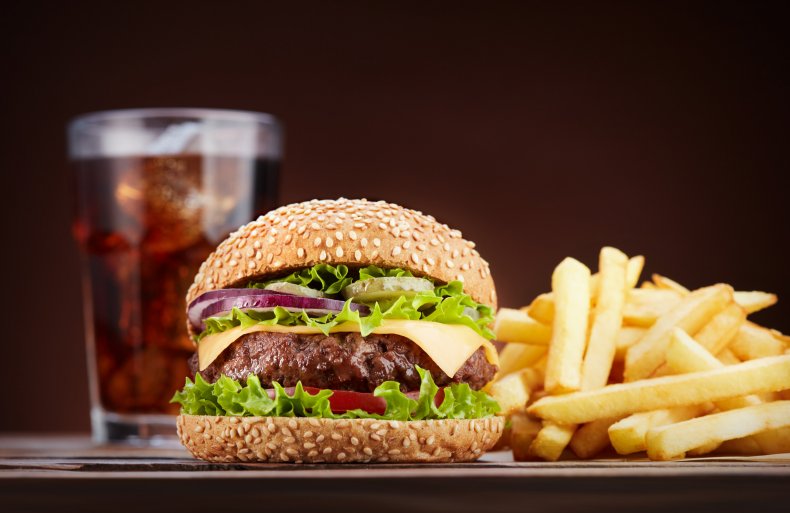 The Clark County Health Department, whose jurisdiction includes the Rally's restaurant in question, told WHAS that they would be sending officials to the franchise Monday to launch an investigation.
The department also stated that they had had issues with the particular location in the past with regard to unsanitary working conditions, and had worked with the management team to try and improve the work environment.
"Our highest priority is the health of our citizens so we take any complaint of this magnitude extremely seriously," the department told WHAS in a statement.
Previously a separate restaurant chain founded in 1985, Rally's merged with another similar fast-food establishment, Checker's, in 1999. Between the two franchises, the brand now has restaurants in 28 states and Washington, D.C, and both serve primarily the same food.
While Checker's is concentrated mostly in the southern states, Rally's has a much more northern presence, including locations throughout the Midwest.
Rally's is known for its drive-in style American cuisine, such as hamburgers, hot dogs, fries, and ice cream.
The Franchise Times named Checker's and Rally's the 92nd best franchise business in the nation, and the outlet estimated sales of $860 million in 2020. The company also named a new CEO in February 2020.
Newsweek reached out to Rally's public relations team for comment.