Fast Food Staffers Arrested for Refusing to Give Cops Free Burgers: 'This Has Happened' Before
Pakistani police officers detained the entire staff of a popular fast food restaurant last week, after the workers refused to give them free burgers.
Nineteen workers at a Lahore branch of the popular fast food chain Johnny & Jugnu were held in police custody overnight on Saturday after they had repeatedly been threatened by police for refusing to give them menu items free of charge, according to statements from the restaurant and police officials.
The restaurant staff posted a statement on their Facebook page, saying "This is not the first time something like this has happened with our kitchen teams at our restaurant, but we want to make sure this is the last," as translated by the BBC. The statement describes police repeatedly "harassing" and "pressure[ing]" the workers into giving them free food over a period of days until they finally took all 19 members of restaurant staff into custody over a seven-hour period.
Following an outcry from the restaurant's fans on social media, Inam Ghani, a senior provincial police official released a statement of his own on Twitter on Sunday announcing that the nine police officers who had been involved in the incident have been suspended.
"No one is allowed to take the law into their own hands," he wrote, as translated by the BBC.
Two days before the workers were detained, the restaurant's full statement on Facebook said the police came to their Johnny & Jugnu location asking for free food, which staff said "has become a common practice for them," and threatened managers when they were denied. Officers apparently returned the next day "harassing" and putting pressure on workers, telling them to "close the restaurant."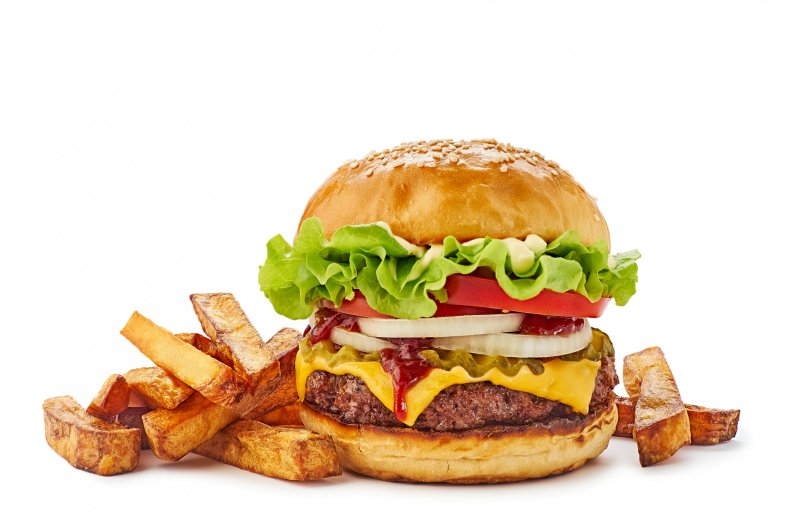 Then, on the "11th of June, 2021, some police officers came to our Phase 6 outlet and took our Manager into custody, without giving any reason whatsoever." Then they took the other 18 members of staff as well, the statement claimed.
"They forced them to leave everything as it was, leaving behind unattended kitchens, with our fryers still running, customers waiting for their orders, they did not allow anyone to even close down the kitchens or tend to customers."
"For almost 7 hours in the night," the statement, translated by the BBC, continued, "they kept our team locked up, harassing them, pushing them around, all for not giving them free burgers, for not entertaining a "request from a very special guest."
Most of the 19 arrested workers were young university students, according to the Agence France-Presse.
Pakistan's Prime Minister Imran Khan has spoken out about corruption in Punjab's police force in the past, referring to some appointed members as "cronies," the AFP reported.
Newsweek has reached out to the Lahore police for comment.