With 'Fat Leonard' on the Run, Should Navy Brass Be Nervous? | Opinion
Last year I smuggled a microphone to Leonard Francis, the now-fugitive 300-pound military contractor, at his five-bedroom home in a posh San Diego neighborhood. "Fat Leonard," as he is known, had pleaded guilty in 2015 to bilking the U.S. Navy of $35 million—one of the worst corruption scandals in U.S. military history—but he'd been allowed out of jail to home detention after falling sick with renal cancer.
There was supposed to be 24-hour surveillance of the house, but I had no trouble getting the microphone to Leonard via a person he trusted. Late at night in San Diego—the middle of the day in Singapore, where I live—we recorded hours of audio about his abusive childhood, how he built a $100 million business, and the mind-boggling scheme to ensnare the U.S. war machine.
Leonard explained how the U.S. Navy, especially after the Sept. 11 attacks, spent money like water. He supplied Cohiba cigars, Roederer Cristal champagne, wads of cash, and prostitutes to Navy officers. In return, they helped him swindle the Navy, overcharging by millions of dollars for food, fuel, and security.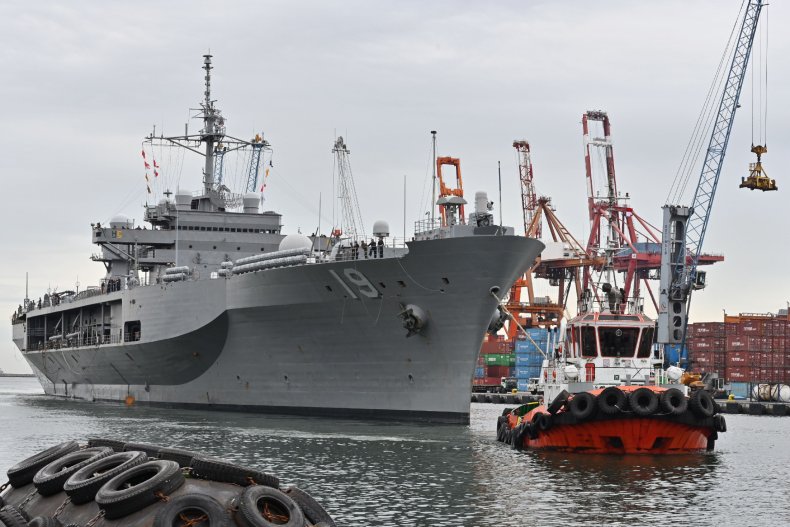 At first, I couldn't fathom why Leonard, who is from Malaysia but sounds American, would talk so candidly. Didn't this risk his plea deal? Wouldn't he do longer in jail when it came time for his sentencing?
But Leonard was fired by indignation. While he rotted in detention, Navy admirals who'd used prostitutes and steered contracts his way had gotten off scot-free, he complained. As I investigated, I came to agree the Navy had protected its own and justice had not been served. A total of 33 former and current Navy officers have been found guilty or pleaded guilty in the Fat Leonard affair, but only one admiral has done jail time.
Leonard also told me he was dying of cancer, and so had nothing to lose by speaking. On top of it all, Leonard was bored, and enjoyed reliving his life as a would-be mafia don, with 20 luxury cars, a $130 million mansion in Singapore and U.S. Navy admirals on speed dial. He talked of recording orgies with Navy officers, bribing an NCIS officer, and using a Chinese server to avoid detection when the investigators finally caught up with him in 2013.
By the time I talked to him, he'd been detained for eight years and was working as a star witness for the Justice Department, helping build cases against other Navy officers who had pleaded not guilty for their role in the scheme.
Those trials ended in June, with four Navy officers found guilty by a jury. Leonard never took the stand. By then, my nine-part podcast starring Leonard had become a hit. His allegations of a coverup made him too toxic as a witness, in my view. Without explaining why, the government pulled him from the stand.
Just before the podcast aired, Leonard got cold feet and asked for it not to come out. I refused and our relationship soured, which is all caught on tape. I started off by finding Leonard charming, as did many Navy officers, but the podcast shows his dark side.
As Leonard awaited his sentencing on Sept. 22, he must have decided it was too risky to expect the government to let him off with time served. Our "Fat Leonard" podcast had poisoned the waters.
And so, he planned his escape. Last week, a U-Haul moving truck appeared at his home and began loading his belongings, San Diego media reported. On Sunday morning, he used a pair of scissors to shear off a GPS monitoring bracelet from his ankle and left it inside a cooler in an otherwise empty house.
Then, he disappeared.
Where could he have gone? During our interviews, Leonard told me he still had control of plenty of cash and properties. "Better it's safe than not safe," he said. "Once it's moved you don't move it again because then they'll get it." He meant the government.
So, he still has the means to pay people off. After 40 years in shipping, perhaps he bribed someone to get aboard a ship bound for Asia. Others have speculated he crossed into Mexico, only 40 miles from his San Diego home.
Several other factors will play into whether he can successfully stay on the lam.
Leonard was living in detention in San Diego with three of his children. If he's with them, that could make it more difficult to hide. And, finally, if he's as sick as he told me, Leonard, now 58, might not be long for this earth.
Tom Wright is cofounder of Project Brazen, a journalism studio, and host of the Fat Leonard podcast. https://podcasts.apple.com/sg/podcast/fat-leonard/id1633990268
The views expressed in this article are the writer's own.